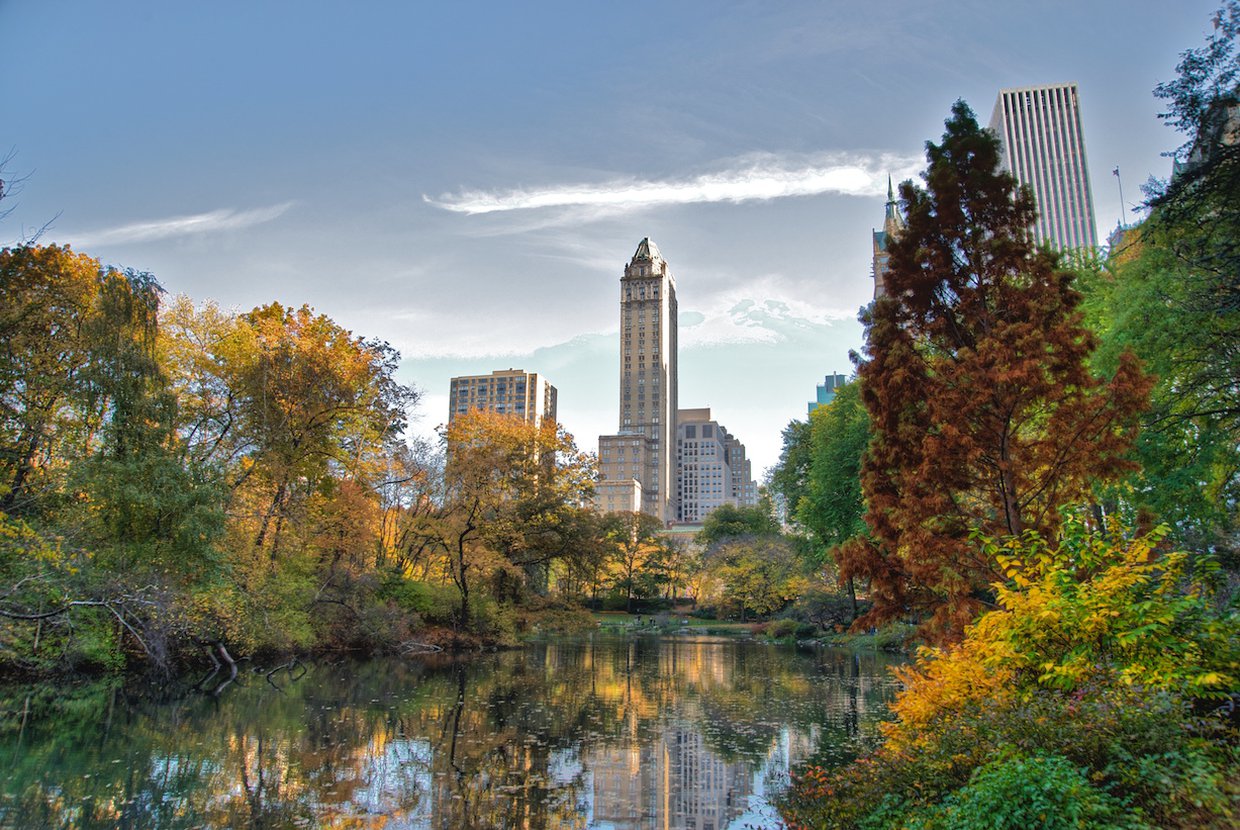 An NYC apartment has broken the record for the most expensive home sold in U.S. history. Citadel hedge fund founder and billionaire Ken Griffin, who is also the richest man in Illinois, recently purchased a penthouse in Midtown's 220 Central Park South for $238 million. The apartment, designed by Robert A.M. Stern, also comes close to topping the charts for the most expensive home in the world, only falling behind a handful of home sales in areas such as Monte Carlo and Hong Kong, according to the Wall Street Journal.
One of the newer luxury residential towers located on Billionaire's Row, 220 Central Park South has already had numerous closings since the building hit the market in the fall. The apartments that have been officially sold range between $12 and $30 million and total home sales in the tower are anticipated to reach $3.4 billion, according to New York YIMBY. The building, which is being developed by Vornado Realty Trust, will rise to a whopping 950 feet and consist of 70 stories and 118 apartments once completed. The unique exterior facade has a design featuring a limestone crown and ornate windows, straying away from typical exteriors of buildings in the Midtown area. The tower will also consist of "the Villa," an 18-floor condo connected to 220 Central Park South that will be situated on 59th Street. The Villa will contain 10 apartments boasting private balconies with sweeping views of Central Park. Pricing for these apartments is reportedly starting at $40 million.
Griffin purchased the penthouse to be closer to Citadel's new NYC home, according to a spokeswoman. Citadel has recently opened an office at 425 Park Avenue and the hedge fund founder was reportedly looking for a more permanent place to stay when he comes to the city. Griffin's purchase of the penthouse broke the previous record for NYC's most expensive home sale, a $137 million property in the Hamptons that was sold in 2014.
The Manhattan penthouse is not the first pricey home that Griffin has purchased. Over the past few years, the hedge fund founder has acquired various properties across the U.S. for other record-breaking deals. In January of 2018, he closed on the most expensive home sale in Chicago, buying a condominium for $58.75 million. Griffin also broke the record for the most expensive property deal in Miami with the $60 million purchase of a penthouse in Miami Beach in 2015. And in the past month, the billionaire acquired a property overseas; in London, he paid an estimated $122 million for a home, which was one of the highest sales the city has ever seen.