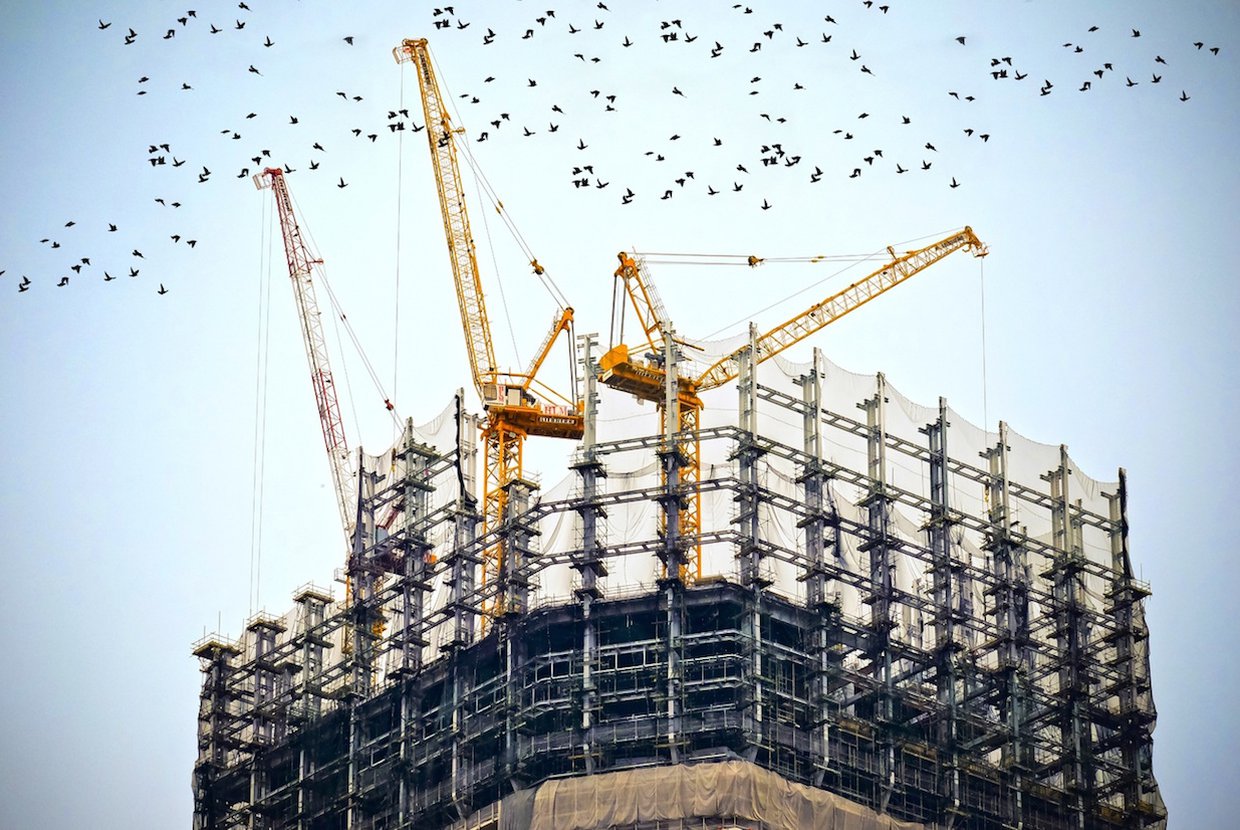 The number of new constructions in NYC increased by 36 percent in 2018 compared to 2017. According to PincusCo, that translates to 42 million square feet of new buildings constructed during 2018. More than half of this figure, 28 million square feet, were residential properties which were mostly high-rise buildings. Of the 14-million square feet of non-residential construction, just 10 large buildings accounted for over 9 million square feet.
In total, 1,954 residential projects were completed during 2018, increasing the city's residential portfolio by over 30,000 units. Of these, 9,482 are located in Brooklyn, 8,488 in Manhattan, 6,302 in Queens, 4,781 in the Bronx, and 174 in Staten Island. Nine hundred and twenty-five developments of one, two, and three-family homes contributed 2.6 million square feet of new space.
Nearly one-quarter of the total of all of the new constructions were executed by just three major developers. Between them, Related Companies, Extell Development, and the Matrix Development Group contributed 10.4-million square feet spread between sixteen new buildings in Manhattan, Staten Island, and Queens during 2018.
Related Companies is responsible for the largest amount of new square footage, contributing a total of around 5.35 million square feet spread across eight different buildings. Their 30 Hudson Yards project was their largest single construction last year with 3.06 million square feet, and Stephen Ross's company also completed the 51-foot office tower located at 55 Hudson Yards, along with the 285-unit condo at 15 Hudson Yards last year. The Hudson Yards project is the largest development by a private real estate company ever, and when finished, in 2025, it will have created a total of 18 million square feet of residential and commercial space spread over 4,000 residences and more than 100 shops and restaurants. Along with its major projects, last year Related also contributed much smaller spaces, like the 4,737-square feet art-gallery at 511 West 27th Street, and the 46-unit project by architect Robert A.M. Stern at 70 Vestry Street.
The New Jersey-based company, Matrix Development Group contributed a total of 3.4-million square feet last year over three buildings, while the five projects of Extell Development totaled 1.7-million square feet. Gary Barnett's company completed the condo tower at One Manhattan Square with a total of 1.1-million square feet, and the 104-unit condo at 200 East 95th Street, called, The Kent. Their smallest project was of 11 residential units at 166 east 100th Street which was part of a supportive housing development where Extell transferred ownership to a non-profit housing group called Urban Pathways in June last year.
This trend is showing no signs of stopping, as NYC is projected to add more than 20,000 new apartments in 2019 along with several notable commercial buildings. All of this construction is great news for NYC buyers since it's leading to an oversupply of inventory on the market. Developers are offering amazing concessions to attract new residents to their apartments and as inventory continues to rise, buyers will continue to have excellent negotiating power. Contact an Elegran agent today to take advantage of these current market conditions.