Proposed Tower Would be the Second Tallest Building in NYC
Laura Schier
| February 26, 2019 | Published in
Urban Design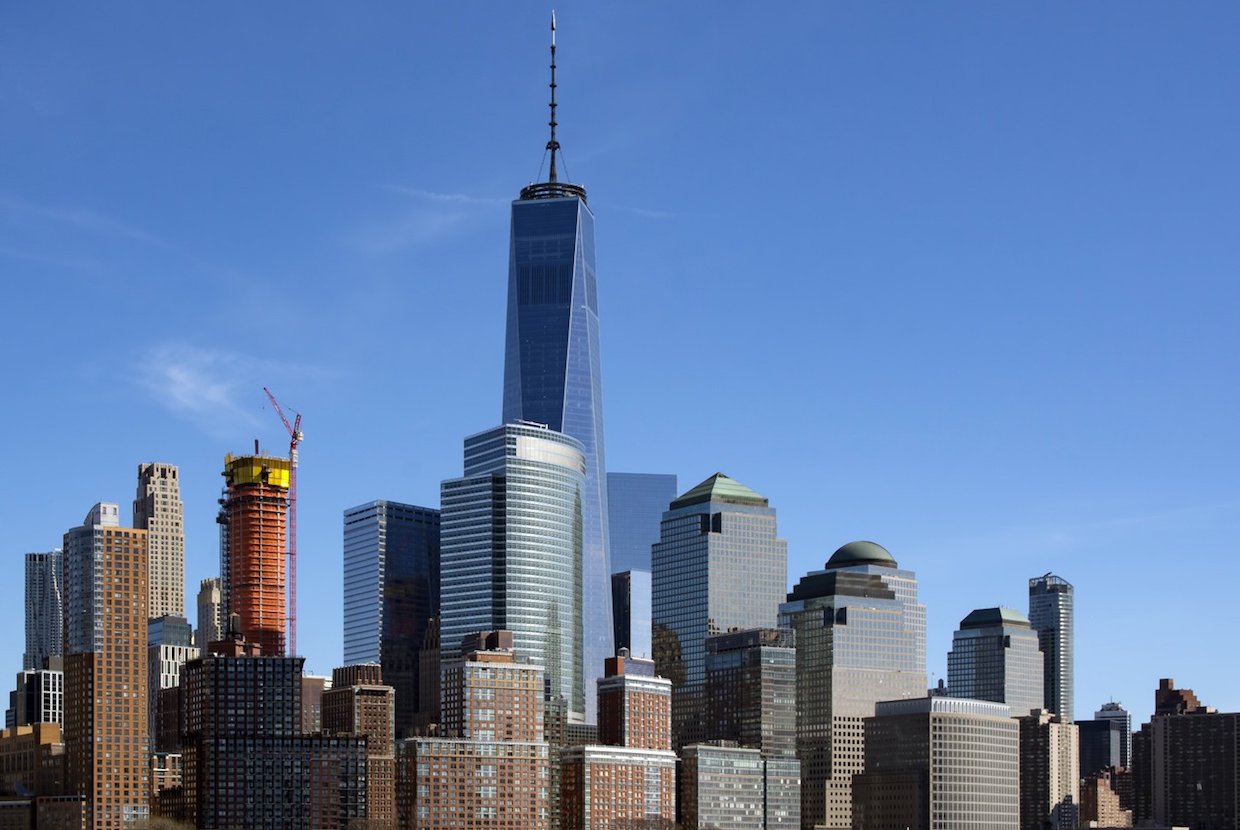 A new supertall building may be coming soon to NYC, and would be of similar height to giants like One World Trade Center and the Empire State Building if its plans come to fruition. Developer Harry B. Macklowe recently submitted a proposal to the Department of City Planning that details plans for an office skyscraper, which would rise to an impressive 1,551 feet. Called Tower Fifth, the building would soar even higher than the developer's previous project, a supertall luxury condo building at 432 Park Avenue.
Macklowe plans to build the 96-story tower overlooking Saint Patrick's Cathedral, between 51st and 52nd streets to the east of Fifth Avenue. In order for the plans to go forward, Tower Fifth will need to acquire air rights from buildings in the surrounding area, including the cathedral. It may prove difficult for the proposal to be approved, as the development may encroach on the historic landmarked building, as well as four other landmarked buildings nearby: Rockefeller Center, the Look Building, and two townhouses. The Landmarks Preservation Commission would have to approve the massive project before construction can begin. Additionally, Macklowe has requested special zoning changes, permits, and approvals that need to be reviewed by the City Council, as Tower Fifth would rise 66 percent higher than current zoning regulations in the Midtown East area.
If the developer's proposal is approved and the supertall building is constructed, it would become the second highest tower in both New York and the entire Western Hemisphere. The commercial skyscraper's height would be comparable to the height of Central Park Tower, a residential tower currently under construction that will rise to 1,550 feet (which will make it the tallest residential building in the city). Tower Fifth will also be 216 feet higher than the top floor of One World Trade Center, but will still technically be shorter than the city's tallest building as its mast brings its height to 1,776 feet.
Architecture firm Gensler and Adamson Associates Architects would design Tower Fifth, with some remarkable elements such as a cantilever over certain landmarked buildings, a glass-walled public auditorium, and an 85-foot-high glass lobby offering a full view of Saint Patrick's Cathedral. The skyscraper will also stand on two stilts 400 feet above the sidewalks on 52nd Street, according to The New York Times. Tower Fifth will offer its tenants a variety of luxury amenities, such as a yoga room, lap pool, a multilevel running track, and the city's tallest observation deck, in which tenants and visitors alike can enjoy a 60-foot corkscrew slide.