Riverside Boulevard's Rebirth Continues from Rail Yards to Residential Hot Spot
Sean Keeley
| February 20, 2019 | Published in
Neighborhood News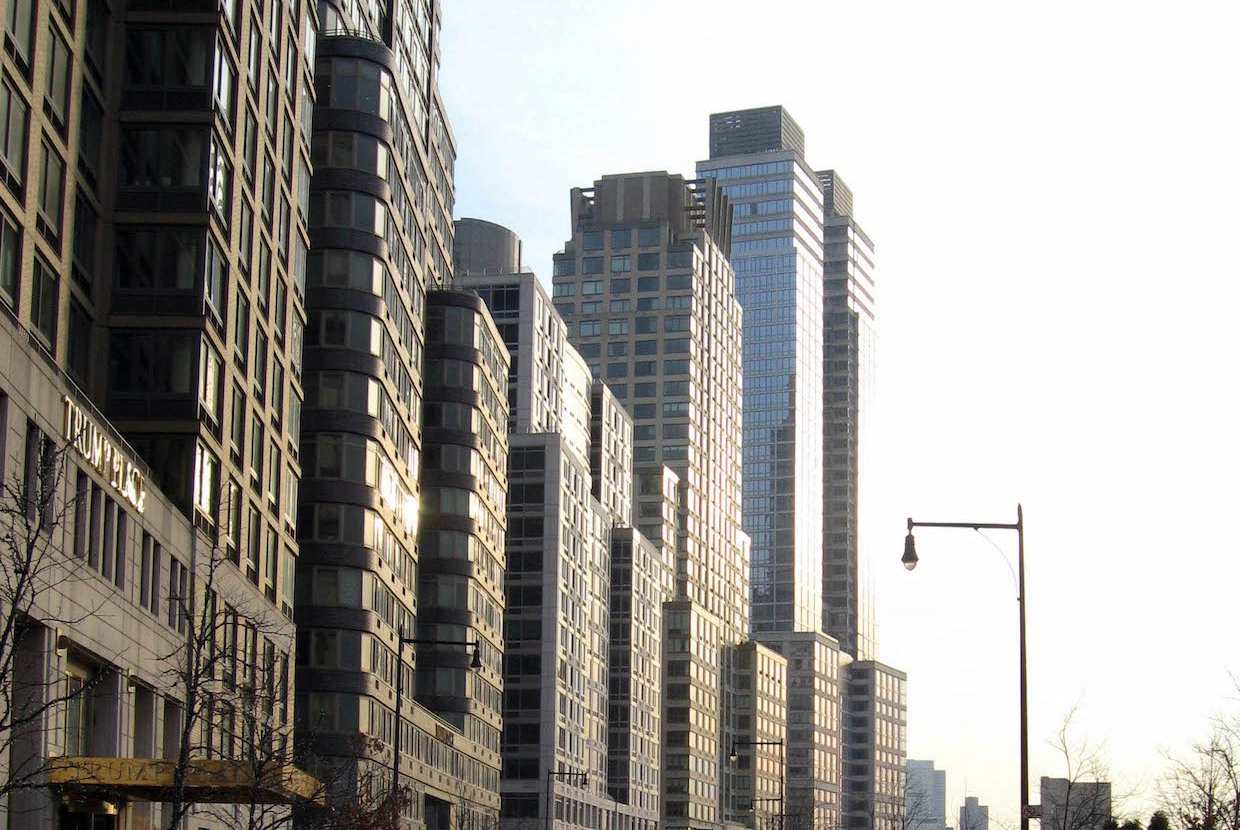 The history of Lincoln Square's Riverside Boulevard is a long and storied one that features some extremely well-known names. Back in the early 1970s, Penn Central rail yard went bankrupt and a local real estate developer named Donald Trump optioned the property between 59th and 72nd streets for $10 million. Trump had big plans to build as much as 30,000 units of housing on this site in the Lincoln Square neighborhood of the Upper West Side of Manhattan. Plans that required public financing never materialized and The Macri Group purchased the property in 1979. Again, development plans fell through and Trump bought the rights to the company in 1985 in an attempt to regain ownership of the site. But again, attempts to turn the site into a large residential and commercial complex never came to fruition.
Fast forward to the 1990s and a new development plan called Riverside South was born. This largely residential project called for a 23-acre expansion of Riverside Park and the relocation of a stretch of the West Side Highway. It also called for a new Riverside Boulevard that would curve above the relocated highway.
There's a lot more to the story of this neighborhood's development but however it eventually came together, it's now one of the most interesting residential hot spots in Manhattan. The New York Times recently profiled life along Riverside Boulevard, noting that the former rail yard is now "a parade of tall buildings with amenities galore."
Today, the eastern side of Riverside Boulevard is packed with tall residential buildings from that stretch of West 59th to West 72nd streets. Riverside Park South and it's walking paths and play areas can be found to the west along Hudson River. The area consists of a mixture of buildings that began in the 1990s, as well as three soon-to-be-completed glass towers called Waterline Square. There's also a section known as Riverside Center that includes One West End Avenue, a condo building that's expecting the arrival of a Morton Williams supermarket downstairs. No matter which one you call home, you're likely to find a doorman, luxury amenities, and great views.
"It has really become a great neighborhood complete with residences that are for everyone from young executives to large families," said Elegran agent Chris Fry, who has sold several properties in the area. "On Riverside Boulevard today, you have buildings with the best amenities in the entire city along with great shops, dining, and dedicated park space. It's a great value with a residential, Battery Park City-like atmosphere, while still offering all the energy and culture of Manhattan."
Along with the many condo options, are a few rental apartments available on Riverside Boulevard and three all rental buildings to choose from, including 180 Riverside Boulevard. The New York Times found 97 available rental homes in the area in early February, with a range between $2,565/month for a studio and $55,000/month for a five-bedroom corner unit at 50 Riverside Boulevard. Active rentals in Trump Place range between $2,940/month for a studio and $6,850/month for a two-bedroom. Average rent in NYC for a studio apartment is $2,550, which puts it on the higher end according to the current market.
As far as buying, it depends on the building you're considering. One Riverside Park currently sees prices starting at $2.2 million for a two-bedroom and going up to $3.78 million for a three-bedroom. Meanwhile, The Aldyn starts at $1.245 million for a one-bedroom and rises to $13.95 million for a six-bedroom residence. Both buildings come stocked with amenities and provide easy access to everything Lincoln Square has to offer.
There's plenty to see and do without needing to get on the train and head south. A recreational pier jutting out into the Hudson River at West 70th Street is a local gathering haunt, perfect for New Yorkers who don't want to have to sift through tourists to get where they're going. Riverside Park Conservancy offers 250 free programs over the course of the year, including public art projects and summer camps. Local hot spots like Pier I Cafe, BLU Café, and Vin Sur Vingt have become go-to spots for residents. And with a new Cipriani restaurant and food court on its way as part of Waterline Square, that's sure to add even more excitement to the scene.
To learn more about renting or buying a home on Riverside Boulevard, contact an Elegran agent today.