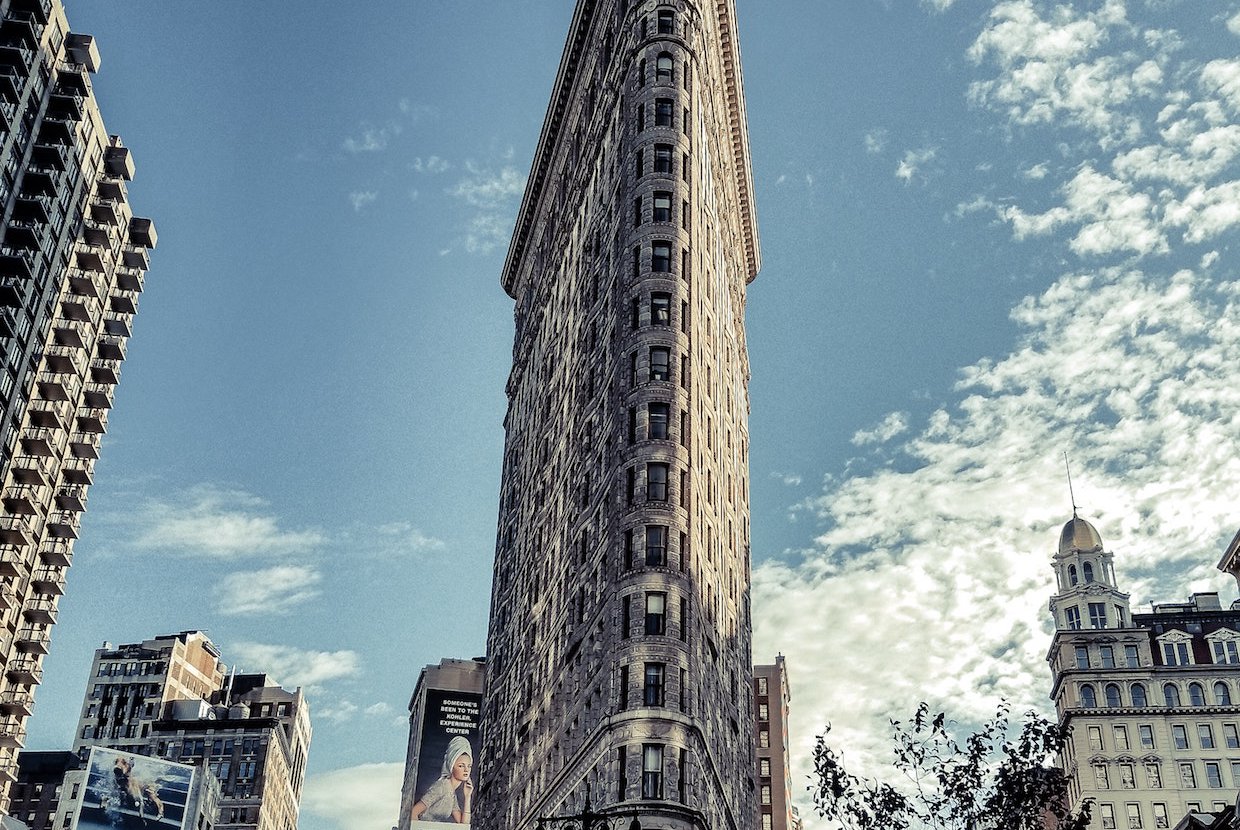 The Flatiron District may soon be home to a new mixed-use project developed by Landsea Homes, a homebuilder based in China. The developer's plans involve a 63,400 square feet, 12-story building located at 530 Sixth Avenue that would include 50 apartments and retail space spanning 6,200 feet on the ground floor. Residences on the twelfth floor will boast private terraces as well, according to Landsea's application with the NYC building department.
The site of the future mixed-use development was acquired by both DNA Development and Landsea in the fall of 2018, and the project is now being designed by Morris Adjmi Architects. The site, which is currently home to four four-story buildings, was originally owned by Extell Development. The developer bought the buildings for $50 million in 2016 from the Duell Family and sold them for an estimated $53 million to DNA Development and Landsea. Once the mixed-use project is completed, it is expected to have luxury apartments, according to The Real Deal.
Residents of the luxury building will have access to all the neighborhood has to offer. Filled with cast-iron and Beaux-Arts buildings, the Flatiron District is an area that is both historically significant and architecturally beautiful. Visitors and residents can enjoy the endless amount of activities and amenities that the area has to offer, such as art installations and free concerts in Madison Square Park, Michelin-starred restaurants, and a seemingly endless variety of retail shops. The Flatiron District is also in close proximity to Penn Station and Grand Central, and boasts multiple transportation options.
The 12-story mixed-use development is not Landsea's first luxury residential project in the U.S. In 2014, the developer planned to invest $1 billion in the nation's residential real estate market and has worked on several projects since then. One of the developer's first projects was a luxury residence in Weehawken, New Jersey. The building, complete with 200 apartments, was built to overlook the NYC skyline. Landsea is also currently constructing on its first luxury condo project in the city on the Upper West Side, a 14-story residence at 212 West 93rd Street. The development will be a synagogue conversion, replacing the Shaare Zedek Synagogue that the site was formerly home to. Designed by Eran Chan of ODA New York, the building will not only consists of 20 residential apartments, but also 9,000 square feet of space to be used by the religious community. Landsea partnered with Leyton Properties for the development project.