First Tower of the Hallets Point Megaproject Launches Leasing
Laura Schier
| March 07, 2019 | Published in
Real Estate Market Trends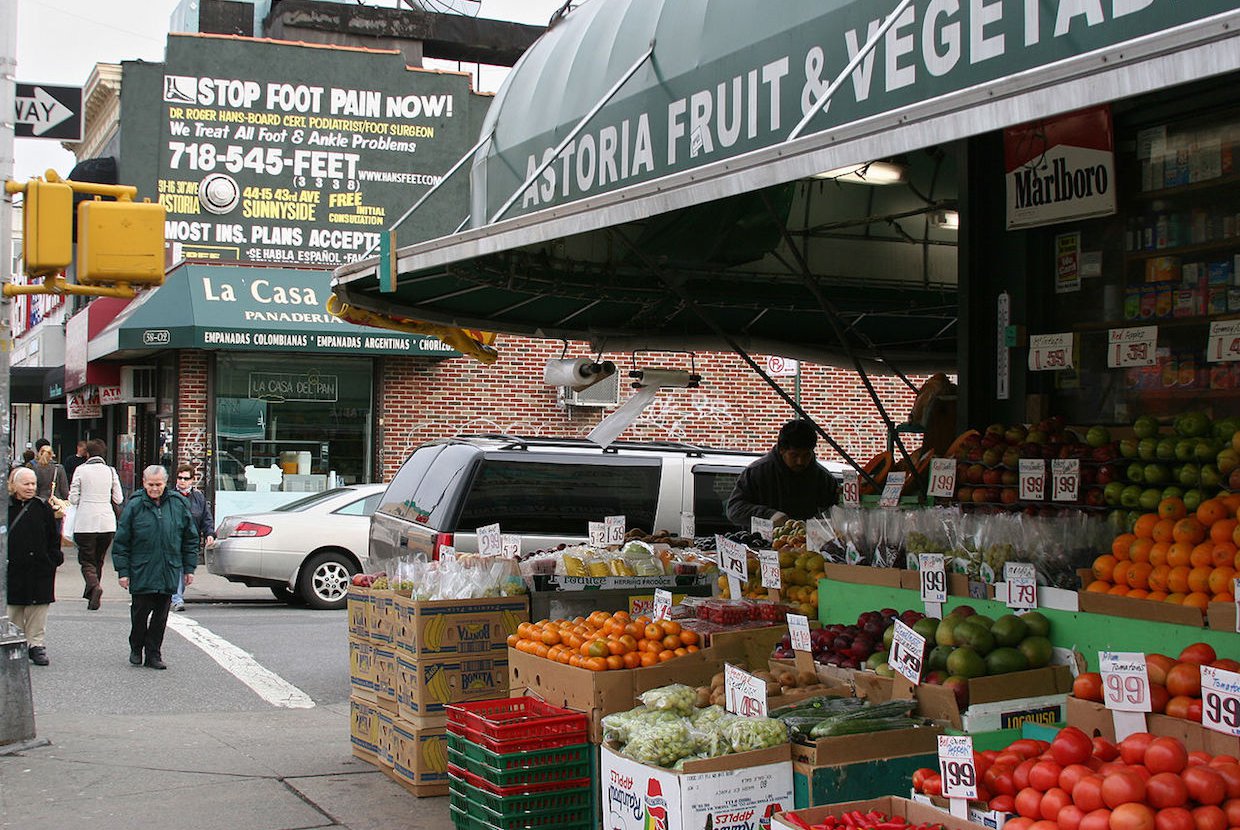 The first completed tower of a megaproject in Halletts Point has just launched leasing, bringing more than 400 new apartments to Astoria, Queens. Situated at 10 Halletts Point, the building is one of seven that will make up the completed project. Apartment prices for 10 Halletts Point are starting at an estimated $2,100 per month, according to Curbed.
The Halletts Point project, developed by The Durst Organization, has been in progress for several years. The site where the seven buildings will rise, located near Roosevelt Island and on the East River, was planned for development in 2009 by Lincoln Equities. After the plans were set, it was not until four years later that the City Council approved the project in October of 2013, giving developers the go-ahead to build. A year after the approval, Durst obtained a majority stake in the development, and following the long process, construction finally began on 10 Halletts Point in 2016.
Designed by Dattner Architects, the development consists of two towers that are 22 and 17 floors high. The buildings have a beautiful copper façade, and will also have various sustainable elements such as water reuse systems. All apartments boast floor-to-ceiling windows, some of which will offer sweeping views of the East River, Manhattan, and Roosevelt Island. Other features include hardwood floors and 9-foot high ceilings. The kitchens boast stainless steel appliances, a Bosch speed oven, GE dishwasher, and Whirlpool refrigerator, among other amenities. A few residences will also have bathrooms that feature a walk-in shower and separate bathtub.
The development offers a slew of amenities, including a fitness center and yoga studio, outdoor dining areas, a lobby attended by a concierge, and multiple terraces and outdoor lounges for residents to unwind and take in spectacular views. The ground floor of 10 Halletts Point will also feature a 25,000 square-foot grocery store called Brooklyn Harvest, which Durst leasing manager Ashley Gee said will consist of a mix of products including organic goods, prepared foods and groceries that could appeal to a middle-class customer, according to The Wall Street Journal.
Residents of the megaproject will also have endless attractions to choose from in the booming neighborhood of Astoria. A thriving and exciting area with a wide variety of restaurants, boutiques, museums, and nightlife options, Astoria is a popular destination for people hoping to experience a quaint, community atmosphere while staying close to Manhattan. Transportation is also close by 10 Halletts Point; with the N and W subway and the Astoria Ferry just short walks away, residents are guaranteed a quick and convenient commute to the city. If your interested in learning more about rental opportunities in Astoria, you can view additional listings here or contact an Elegran agent today.