Neighborhood Group Proposes 'Slow Streets' Pilot Program in Financial District
Sean Keeley
| March 26, 2019 | Published in
Neighborhood News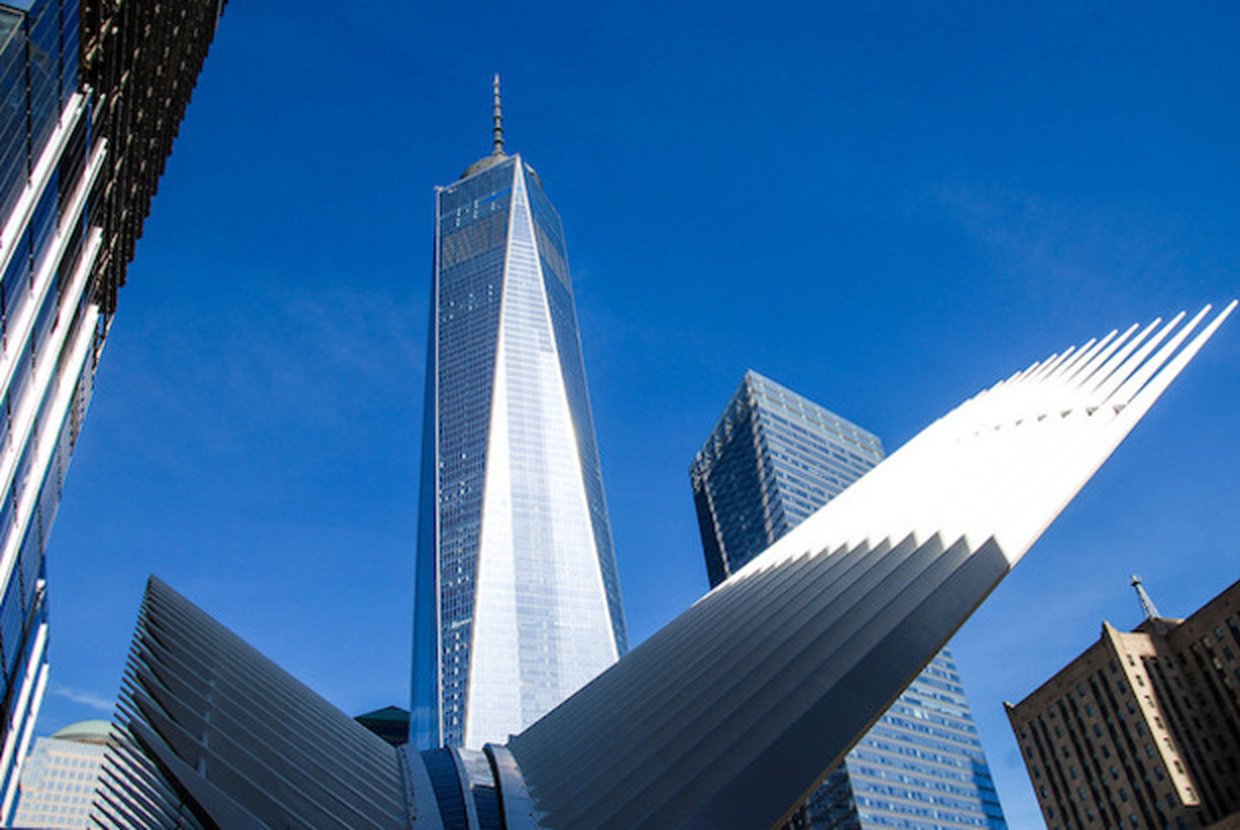 The narrow streets of the Financial District can make for an unwieldy and overcrowded experience for drivers, pedestrians, cyclists, and street vendors. The Financial District Neighborhood Association is hoping to change that with the introduction of a new way of thinking about how to move around the region.
Per a report that the neighborhood group issued, this "slow street" pilot district would span City Hall to Pearl Street in an attempt to curb overcrowding in lower Manhattan, a place routinely overrun by New Yorkers and tourists alike. The main gist of the program is that it would reorganize streets to function as shared spaces for both cars and pedestrians. Sidewalks and traffic signals would be minimized or removed entirely and some roadways would be discontinued.
The pedestrian plazas at Bowling Green, the Brooklyn Bridge, and the Stock Exchange would be expanded. While cars and other vehicles would be allowed to pass through, street parking would be removed from most streets in the program.
The group also proposed the creation of a historic walking trail much like Boston's Freedom Trail. The idea would be to create a walking trail that lets tourists navigate their way through the historic district to find multiple destinations without having to worry about avoiding cars and bikes. They would follow a marker of some kind, such as a line painted on the street or ribbon of water, that makes it clear where to go.
"A 21st-century vision for Lower Manhattan would change the way that cars and people interact on city streets, making the lives of pedestrians safer and more pleasant in a 'slow street' district where the needs of residents, businesses, and tourists can all be met," reads the report. "Slow zones involve more than changes to speed limits, such as those imposed under the city's Vision Zero pledge to reduce traffic deaths in the city."
To get an idea of what the district could look like in action, the report notes that it takes inspiration from European cities such as Amsterdam, Copenhagen, and Bonn, Germany. It also references a 2018 study from The Alliance for Downtown New York that called for major design changes to the Stock Exchange area, which laid out similar goals to create more of an identity, improve the pedestrian experience, and create a centralized delivery center to make traffic in and out smoother. The group behind that study is also supporting this pilot program.
"We were pleased to see an endorsement of our vision for improving the pedestrian environment around Wall and Broad Streets and the New York Stock Exchange," said Jessica Lappin, president of the Downtown Alliance. "Our priority is to find the resources needed to make real, concrete improvements to that historic storied Lower Manhattan crossroads."
The Financial District Neighborhood Association also wrote a letter on March 8 to Department of Transportation Commissioner Polly Trottenberg asking for $500,000 to be allocated to the pilot program for this year. While that hasn't happened just yet, it does seem as though local city officials support the ideas. Per Curbed, City Council member Margaret Chin, who represents lower Manhattan, has said she "fully supports the plan."
"With its unique colonial-era street grid, including narrow streets and sidewalks, this increasingly congested area deserves more than just a 'one-size-fits-all' approach to essential city services like sanitation and street management," said Chin in a statement. "I look forward to working collaboratively with the community, city agencies and others to apply fresh ideas to create the pedestrian-friendly neighborhood that we all deserve."