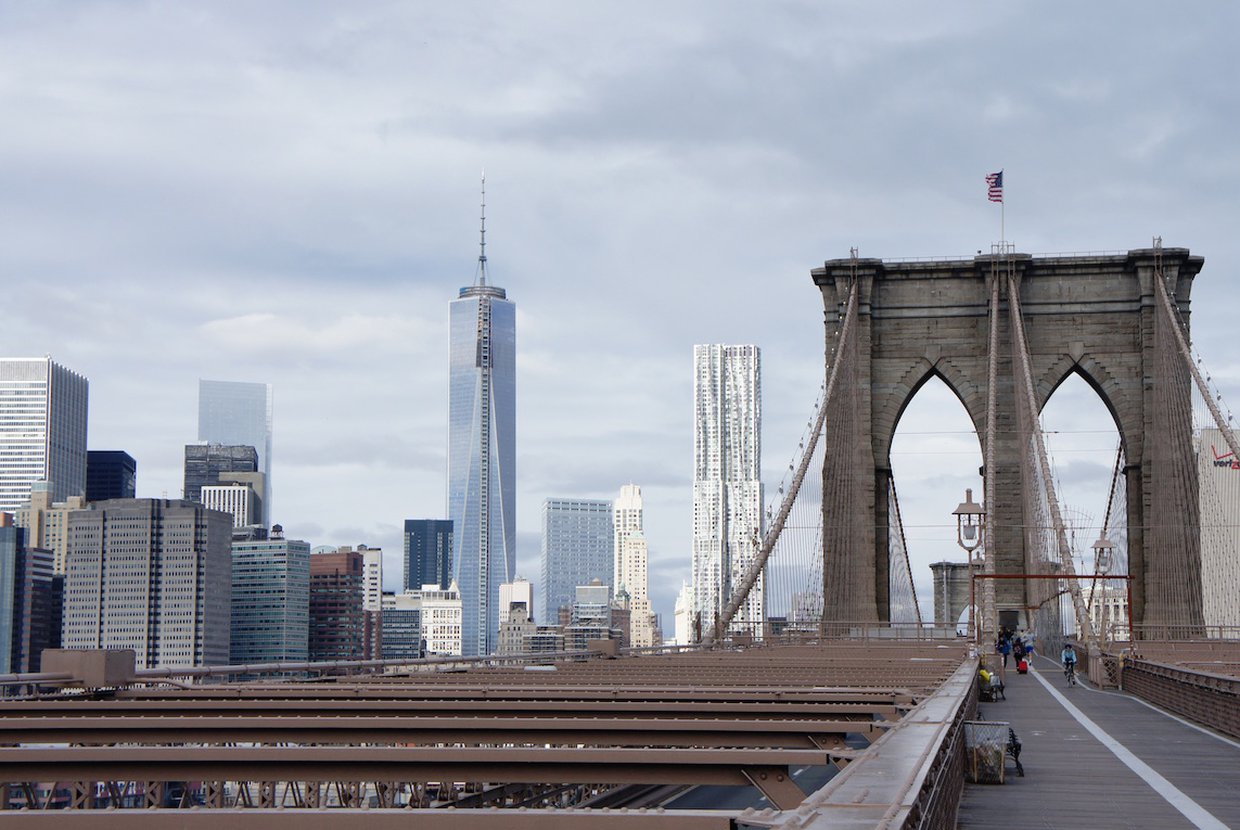 Manhattan's ultra-luxury skyscrapers are continuing to see a major uptick in sales. The most expensive real estate deal in NYC last February was the closing of a 12th-floor apartment at 70 Vestry Street, which sold for almost $39.3 million. This 4-bed, 4.5-bath, 4331-square-feet home sold for over $10 million above the asking price thanks to its location in one of Manhattan's three most sought-after buildings. All of these luxury limestone high-rises - 520 Park Avenue, 220 Central Park South, and 70 Vestry, are buildings designed by the master architect Robert A, M. Stern. They comprise some of the most expensive real estate in NYC and four sponsor apartments located in these buildings were recently sold for more than $20 million each.

In the 65-story, 100-unit condo building 220 Central Park South, a 5-bedroom, 5- bath, 4,184-square-foot unit on the 35th floor sold in February for $33.5 million, while one on the 39th floor, measuring 3,114 square feet recently closed for $22.8 million. Those are impressive figures, but Kenneth Griffin's January purchase of four floors of 220 Central Park South for almost $240 million still tops the bill.
220 Central Park South bills itself as the preeminent new address in New York. Every home inside offers views of Central Park, white oak herringbone flooring, custom millwork, and marble-clad kitchens and bathrooms. Among the building's many amenities is an expansive athletic club and spa as well as private dining and entertaining areas.
In a quarterly earnings call in mid-February Steven Roth, the chief executive of the developing company Vornado Realty Trust stated that all of the 27 full-floor simplexes located at 220 Central Park South were under contract or sales had been completed, to give the project a sell-out of an estimated $3.4 billion.
Two penthouses on the upper floors of 520 Park Avenue also reached huge prices last month. The three-bedroom, five bath penthouse on the 51st floor, covering 4,629-square feet, sold for $32 million, while another three-bedroom home on the 59th floor fetched $30.1 million.
Meanwhile, a 3-bedroom, 3.5 bath, 3,952- square-feet, 95th-floor penthouse at 432 Park Avenue is currently under contract for $41,250,000.
On Fifth Avene, a co-op at 810 Fifth Avenue sold for $24 million, the largest closing on the block. Located on the corner of 62nd Street with views over Central Park this 4-bed 3-bath full- floor apartment enjoys one of the best addresses on Fifth Avenue. At a new boutique condominium located at 212 Fifth Avenue, a 2700-square-feet, 3-bedroom, 3.5-bathroom, apartment sold for $6.7 million. Further uptown at 781 Fifth Avenue a 2-bedroom, 2.5-bathroom unit sold for $11 million, a million less than the asking price.
While the identities of many of these purchasers are hidden behind limited liability companies, some famous names have been revealed, including banker Robert Diamond, Randy Garutti, Thomas Peterffy, Adam Alpert, Daniel Och, and the British musician Sting.
These major sales are in stark contrast to the rest of the Manhattan luxury sales market, which remains sluggish. This is good news for buyers looking for a condo or co-op in NYC since it puts them in an excellent place to negotiate. If you're interested in purchasing a home in any of the towers mentioned above, or any other Manhattan luxury building, contact an Elegan agent today.