Tribeca Named One of America's Richest Zip Codes
Julia Troy
| March 05, 2019 | Published in
Neighborhood News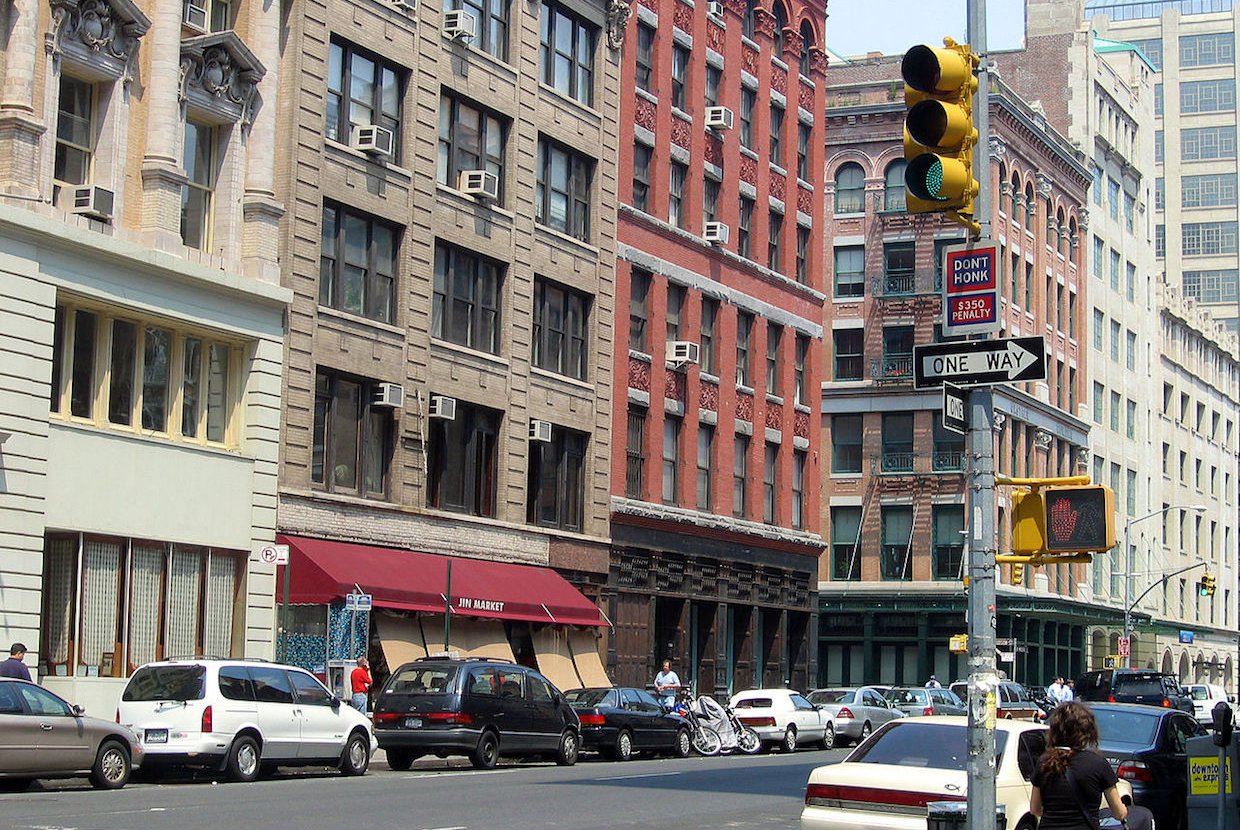 An NYC neighborhood is making headlines this week for placing high on Bloomberg's annual ranking of America's richest zip codes. Surprisingly, it isn't the famously ritzy Upper East Side or ultra-exclusive Gramercy Park area, but the small downtown neighborhood of Tribeca. Tribeca's southern zip code - 10007 - came in at number 5 on the list, trailing some in Florida and California and beating out all other NYC zip codes. Is this a sign that when it comes to NYC luxury living, downtown is increasingly becoming the place to be?
Tribeca has come a long way from its beginnings as an industrial hub where it was more common to see factories and smokestacks than high-end residential buildings. Today, Tribeca residents boast an average adjusted gross income of $879,000 and its popularity with celebrities ranging from Justin Timberlake to Robert de Niro is well known. Bloomberg spoke to a real estate professional who explained that one thing that helps Tribeca rise above other luxurious neighborhoods in the city is its subtlety. While it's common to see lavish, ornate buildings with expensive cars parked outside in some Upper East and Upper West Side neighborhoods, in Tribeca wealth is more understated, which may be attracting a new, progressive crop of residents with deep pockets.
Some of the buildings in Tribeca where you can find examples of this particular brand of luxury include 101 Warren Street and 100 Barclay Street, two elegant, modern buildings that are home to stunning high-end apartments. Of course, there are also some buildings in this neighborhood that are decidedly less subtle. 30 Park Place is perched high above the lavish Four Seasons Hotel and features opulent homes with soaring ceilings, sun-drenched kitchens, and spectacular views.
Tribeca has more to offer than just gorgeous homes. This area also made Elegran's list of the 15 Most Desirable Neighborhoods in NYC thanks to its close proximity to several beautiful parks, transportation options, and Michelin star-rated restaurants.
Tribeca was the only NYC neighborhood to crack the top 20, but other Manhattan zip codes that made the list include 10022 in Midtown East, 10069 on the Upper West Side, and 10021 on the Upper East Side. The zip code that took the top spot on the list was 33109, which represents Miami's Fisher Island where the average annual income is $2.2 million. Bloomberg explained that the neighborhood attracts high-end buyers from around the world and many of its residents actually use the island as their second or third home.
It's not just luxury residential buildings that are moving downtown, but luxury retail as well. A Forbes article published last year suggested the end of the ultra-luxe upper Manhattan department store as New Yorkers continue to favor smaller, downtown boutiques.
"If you look at Madison Avenue, the story has already been written. Everything is looking backward not forward. Downtown, the story isn't written yet and you can become part of its becoming," Ken Nisch, chairman of JGA, a retail design firm, told Forbes.
One thing is clear - Tribeca is a neighborhood on the rise. If you're interested in making this booming area your home, contact an Elegran agent who can show you the many gorgeous homes we're currently representing in Tribeca.