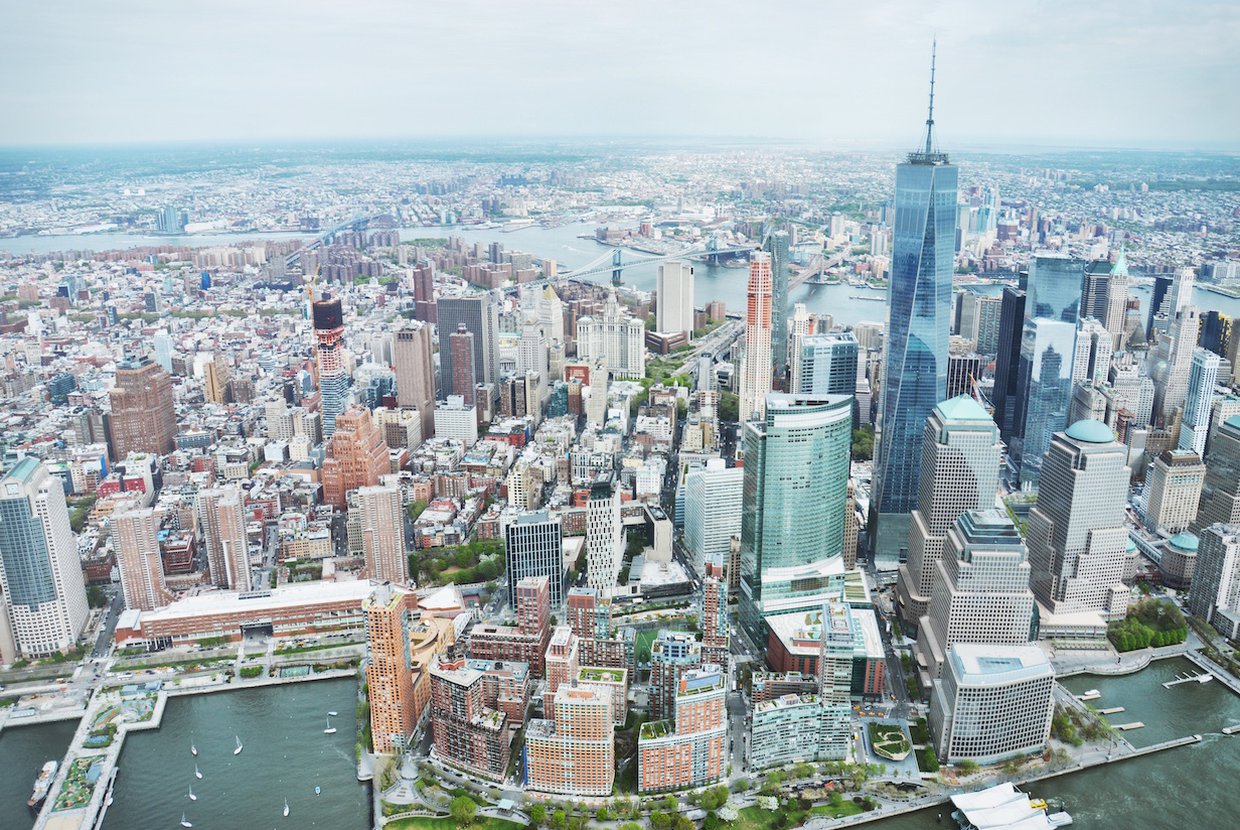 Governors Island has long been one of New York's most popular seasonal destinations. This year visitors can enjoy a wide variety of attractions, extended visiting hours, and a new ferry.
The 172-acre island, situated in the heart of New York's Harbor, is set to open to the public on May 1 and will remain open for six full months through October 31. Visitors can gain access to the island on the ferries, which will be free during opening week and make their first 15-20 minute trips at 10 AM. The last ferry normally departs from the island at 6 PM, but from Memorial Day weekend through Labor Day weekend visitors can remain on the island until 10 PM. These newly introduced hours will allow visitors to enjoy the city's spectacular sunsets and partake in activities later in the evening.
A brand new, 400-seat ferry is due to start operation between Manhattan and the island in June of 2019. This will reduce the waiting time at peak hours, and increase the number of visitors to the island by as many as one thousand per hour. The regular ferries to the island from Brooklyn will run as usual and, from Memorial Day weekend on, the NYC Ferry will also offer service there on weekends.
This season, Governors Island also hopes to attract more visitors with diverse entertainment and cultural options, including 70 free events. On the opening weekend, there will be the first annual ShinDIG, a volunteering event in which visitors can help to prepare the island for the upcoming season. This event will also show volunteers how Governors Island is using a resilient design to take on climate change, through creating a thriving new ecosystem with zero-waste goals. Other free events include Urban Archive's self-guided walking tours, Poetry Fests, Porch Stomps, Jazz Age Lawn Parties, and equestrian events. There will also be free exhibits in the Climate Museum, Pioneer Works, and the Museum of Contemporary African Diasporan Arts.
A new beer garden in Liggett Terrace is being opened by Brooklyn's Threes Brewing. Here, visitors will be able to enjoy a beer brewed especially for Governors Island called Public Property. Neapolitan Pizza will become the island's first supplier of this NYC favorite, and in the new Makina Café, visitors can find vegan options along with traditional Eritrean and Ethiopian food.
Additionally, the Lower Manhattan Cultural Council's new Arts Center will be opening on the island in September, with galleries and studio spaces for artists along with a café located in Building 110, a military structure built in the 1870s. The inaugural exhibition will feature the works of Yto Barrada, and other artists whose works focus on climate change and the environment will be featured during this season. The LMCC will also be offering workshops, open studios, performances, and building tours.
Among the many other events is NADA House, which will be open from May 2 to August 4. This exhibition features 45 artists who will exhibit their works in 34 rooms spread across three of the historic houses located on Colonels Row.
It looks like Governors Island is going to be a great destination to visit this spring and summer, so hop on a ferry and enjoy one of New York City's top attractions.