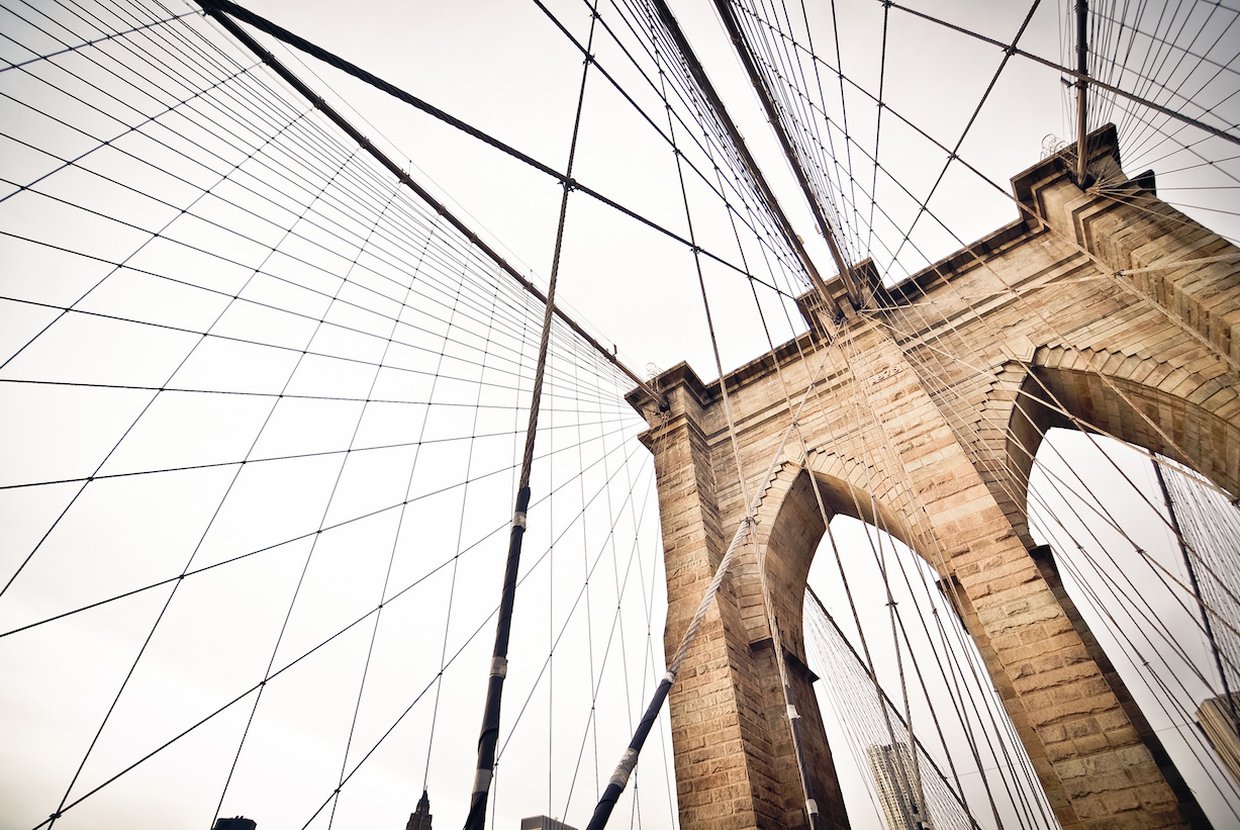 New York City planning officials recently published the Gowanus Neighborhood Rezoning and Related Actions Draft Scope of Work. Their proposal involved rezoning the Brooklyn neighborhood, a plan that would create upwards of 8,200 new apartments by 2035. This would be the largest creation of new housing units since Mayor Bill de Blasio came into office, according to Curbed.
The Draft Scope of Work must go through an environmental impact study before it makes its way into NYC's Uniform Land Use Review Procedure (ULURP). Years in the making, this plan would reshape the industrial makeup of Gowanus with an influx of new residential development, creating much-needed housing opportunities. Furthermore, 3,000 apartments would be set aside as permanently below market rate housing as part of the city's Mandatory Inclusionary Housing (MIH) program.
"The Proposed Actions are intended to facilitate development patterns that meet the long-term vision of a thriving, inclusive, and more resilient Gowanus where existing and future residents and workers can participate in civic, cultural, and economic activities and where a wholly unique resource—the Gowanus Canal—can thrive and play an active role in that equitable and sustainable growth," according to the Draft Scope of Work.
According to the document, the development would consist mainly of dense and mixed-use projects that would change the feel of the low-rise neighborhood but encourage lots of retail and commercial arrivals as well. The focus of the plan stretches between Fourth Avenue and Smith Street. Also, for several city blocks running along the Gowanus Canal, new residential buildings would be able to rise as much as 30 stories into the sky while those along a stretch of Fourth Avenue could go up to 17 stories, creating more housing stock.
The largest residential project proposed by the current city administration before this one was the 6,300-apartment project planned for East New York zoning, which was approved back in 2016. As for the 8,200 proposed apartments in Gowanus, 7,200 of them would be created on privately-owned land and 2,000 of those would be considered permanently affordable per MIH guidelines. As for the apartments on city-owned land, 1,000 or so will be considered below market rate housing.
Along with creating much-needed affordable housing, the rezoning would also create roughly 700,000 square feet of commercial space, 250,000 square feet of community facilities, and 6.4 acres of new open space. City officials estimate that the plan would eventually bring 18,000 new residents to Gowanus and create over 3,000 new jobs.
Of course, it's important to consider that there is always a tradeoff for large-scale development like this. The neighborhood would end up losing some 100,000 square feet of warehouse space, 125,000 square feet of self-storage space, and 60,000 square feet of industrial space. That will have an impact on local tax income and revenue in the short-term, though the long-term effects remain to be seen. The rezoning is also sure to have an effect on some local residents and businesses who will be displaced.
Still, city officials are optimistic about the overall effect the rezoning would have on the neighborhood. City Council member Brad Lander, one of the local officials who has been backing such plans for some time, is excited about the potential but sees the work yet to be done.
"The Gowanus Neighborhood Rezoning is an opportunity to build a more affordable, integrated, vibrant, and sustainable community than the one we have today," Lander said. "There are understandable reasons for the resistance that people feel to rezonings ... But as someone who's spent my whole career fighting for livable neighborhoods and community-based planning, I genuinely believe we have a chance to get the balance right here."
Some of the initiatives Lander wants to see happen include investments in public housing, new school board seats, and a plan to preserve historic buildings in the Gowanus neighborhood.