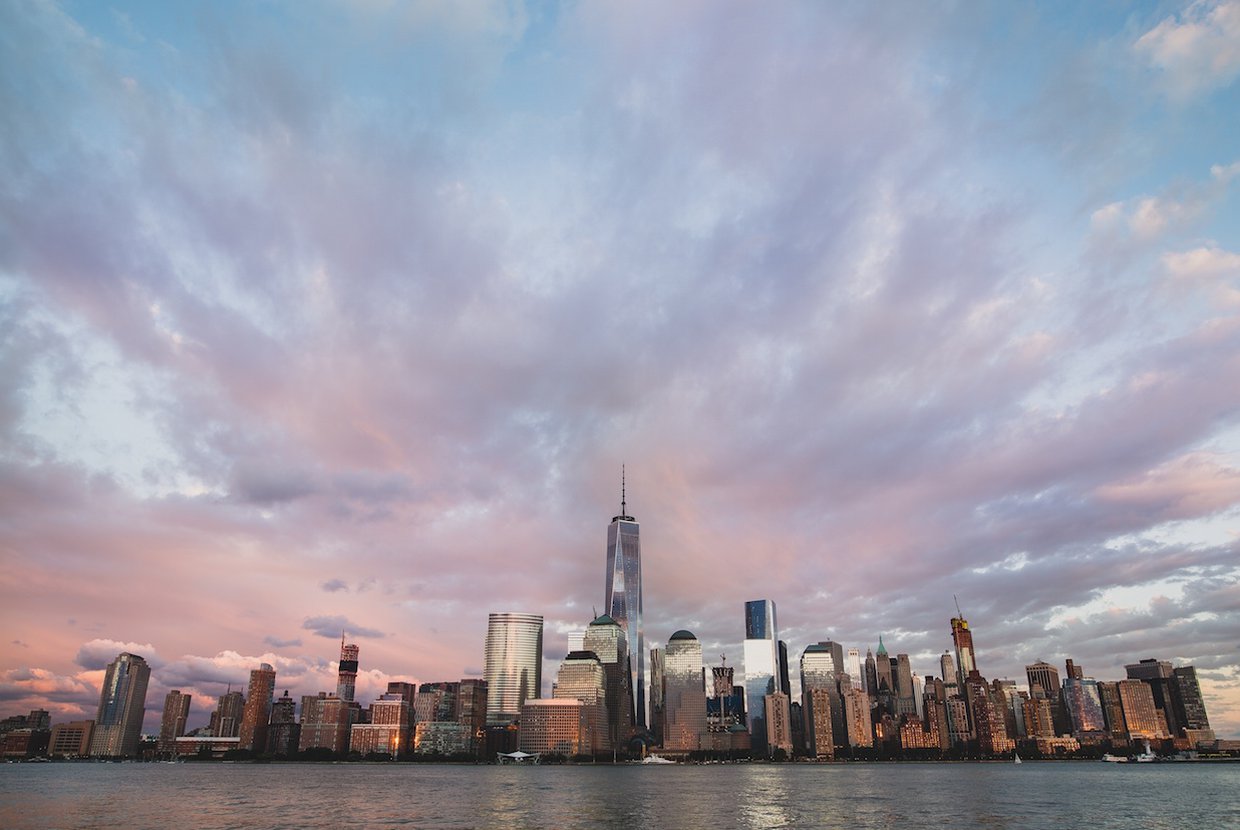 There are endless luxury apartments looming large over New York City and no shortage of people willing to fork over millions to buy them. But how many of these high-end buyers are actually living in their homes?
While sparkling-new towers like 220 Central Park South attract some of the wealthiest tenants in the world, many of them don't end up living in the homes they purchased. The Real Deal recently examined this phenomenon in high-end real estate across the city. While these upscale buildings rise more and more frequently, the lights inside these "ghost towers" remain off for a large section of the population.
Zeroing in on a 14-block tract of Midtown East between 49th and 56th streets by looking at U.S. Census Bureau data, they were able to find that around 60 percent of residences in these high-end homes were "seasonally vacant" between 2013 and 2017. That notion can be corroborated when looking at a recent New York City Department of Housing Preservation and Development study which found that the number of pieds-à-terre apartments in the city went from 55,000 in 2014 to 75,000 in 2017. According to City Comptroller Scott Stringer's office, 5,400 or so of those units are worth $5 million or more.
In other words, a lot of very wealthy people are buying up New York City real estate that they don't actually spend a lot of time living in. But who are these people and what effect does this have on the city?
As The Real Deal points out, these buyers don't spend a lot of time in their apartments because they don't live in the United States. That timeline lines up with a huge influx of Russian and Chinese buyers, many of whom bought up luxury homes as trophies and investments.
They also found that around 16 percent of the estimated 92,000 Manhattan condo units that fall under these investor purchases, or around 15,000, was bought through anonymous LLCs or corporate entities. Of course, that's a common practice amongst wealthy real estate buyers who want to maintain anonymity.
But they were able to identify a difference by checking tax records to see which ones paid their annual condo and co-op tax abatement, which is available only on homes that are primary residences. The Real Deal was able to identify 30,000 units that didn't claim this benefit, an important indicator that these are investments. That's one-third of the total units identified as potential investor purchases due to their price, and a lot of apartments sitting empty in the Manhattan skyline every night.
These are buildings such as 737 Park Avenue, 432 Park, and 56 Leonard, all of which offer a luxury lifestyle and high-end amenities not unlike what you would find in a five-star resort. And perhaps that's how many of these luxury buyers perceive Manhattan real estate: as a series of expensive getaways that they can own and come back to whenever they want.
Of course, as goes the economy, so goes this practice. And as the markets have cooled recently, it remains to be seen what kind of impact this will have on the high-end housing market. Recently the Zaha Hadid-designed condo building along the High Line was having difficulties attracting buyers. But the flip side of that is 220 Central Park South, which is pulling in a slew of wealthy buyers willing to spend record-breaking dollar amounts.
Ultimately, if people are willing to pay for it, developers are going to keep building it. Whether those buyers end up spending a lot of time in these luxury towers is another issue altogether.