Neighborhood Spotlight: East Chelsea
Laura Schier
| April 30, 2019 | Published in
NYC Lifestyle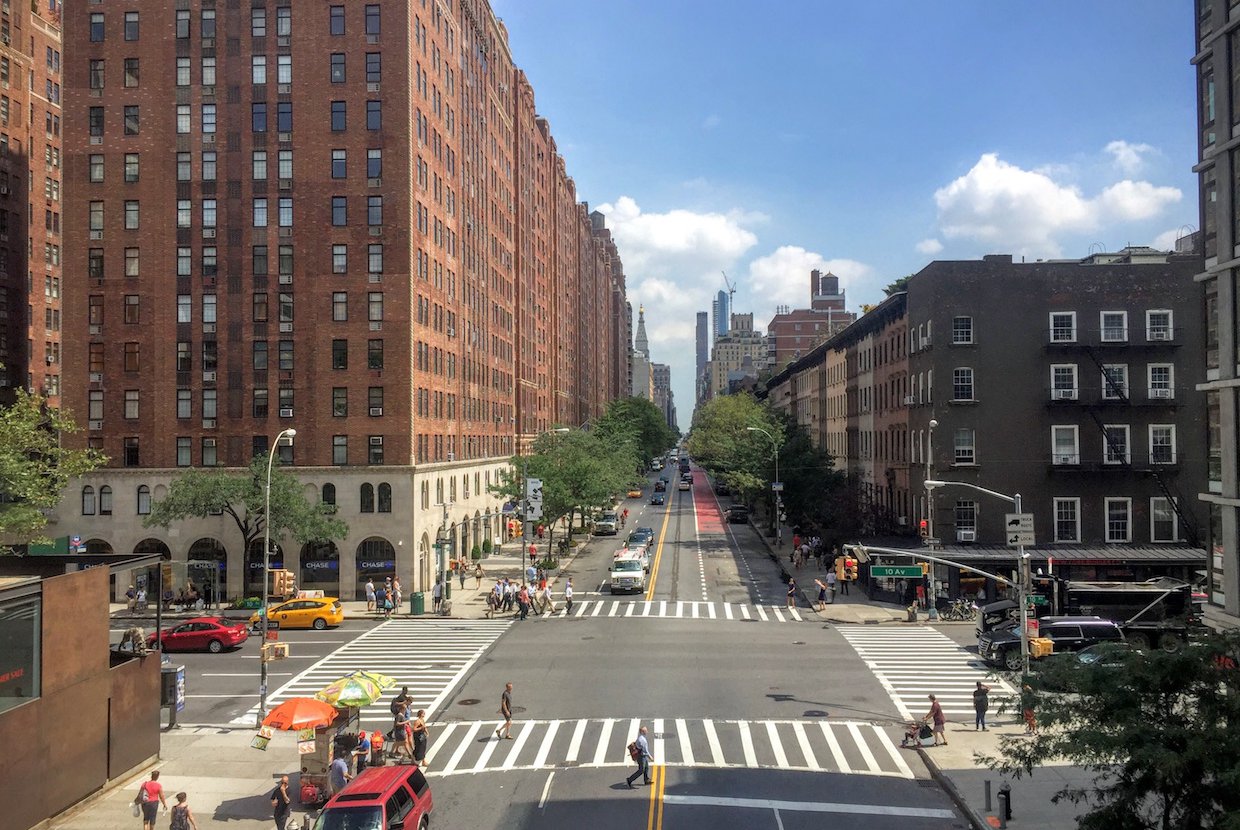 Young families have recently been flocking to the once-industrial East Chelsea, which started becoming residential around 20 years ago. Older buildings are being converted into apartments and new construction in vacant spaces is booming, making the neighborhood a newly popular NYC destination.
East Chelsea spans from West 14th Street to West 30th Street and from Sixth Avenue to Ninth Avenue, which is where West Chelsea begins. The area of the neighborhood around Sixth and Seventh Avenues has seen substantial growth with a slew of large stores and high rises, while some areas such as Eighth and Ninth Avenues remain on the quieter side. East Chelsea also boasts several historic districts and quaint older buildings situated on its side streets.
From art museums to large department stores, East Chelsea has something for everyone. One cultural institution in the neighborhood is The Museum at FIT, which is part of the Fashion Institute of Technology and is located at 227 West 27th Street. The museum, which gets approximately 100,000 visitors per year, is known for its award-winning and innovative special exhibitions. Another notable cultural institution is the Rubin Museum of Art located at 50 West 17th Street, which is filled with art from the Himalayas, India, and other nearby areas. Those visiting the neighborhood can also enjoy Off-Broadway theater at venues such as the Irish Repertory Theater situated at 132 West 22nd Street, the Atlantic Theater Company at 336 West 20th Street, and the Atlantic Stage 2 at 330 West 16th Street. The area also boasts a variety of shopping options, from small boutiques to larger stores such as Barneys New York and Kleinfeld Bridal. In addition to trendy restaurants and bars, there is a Whole Foods and a Trader Joe's located in the neighborhood. Various coffee shops, exercise venues, and indoor recreational spaces for children populate the area as well.
The entire neighborhood has convenient access to transportation, is in close proximity to the Flatiron district, and is even more accessible than West Chelsea. Elegran Real Estate salesman Peter Olivieri stated the area's accessibility as well, calling it "the heart of Manhattan," according to The New York Times. Olivieri went on to say that foreigners typically think of Midtown as more central, but New Yorkers who know that neighborhood to be more tourist-oriented think of East Chelsea as more desirable. Information on apartment sales in East Chelsea and surrounding areas can be found here.