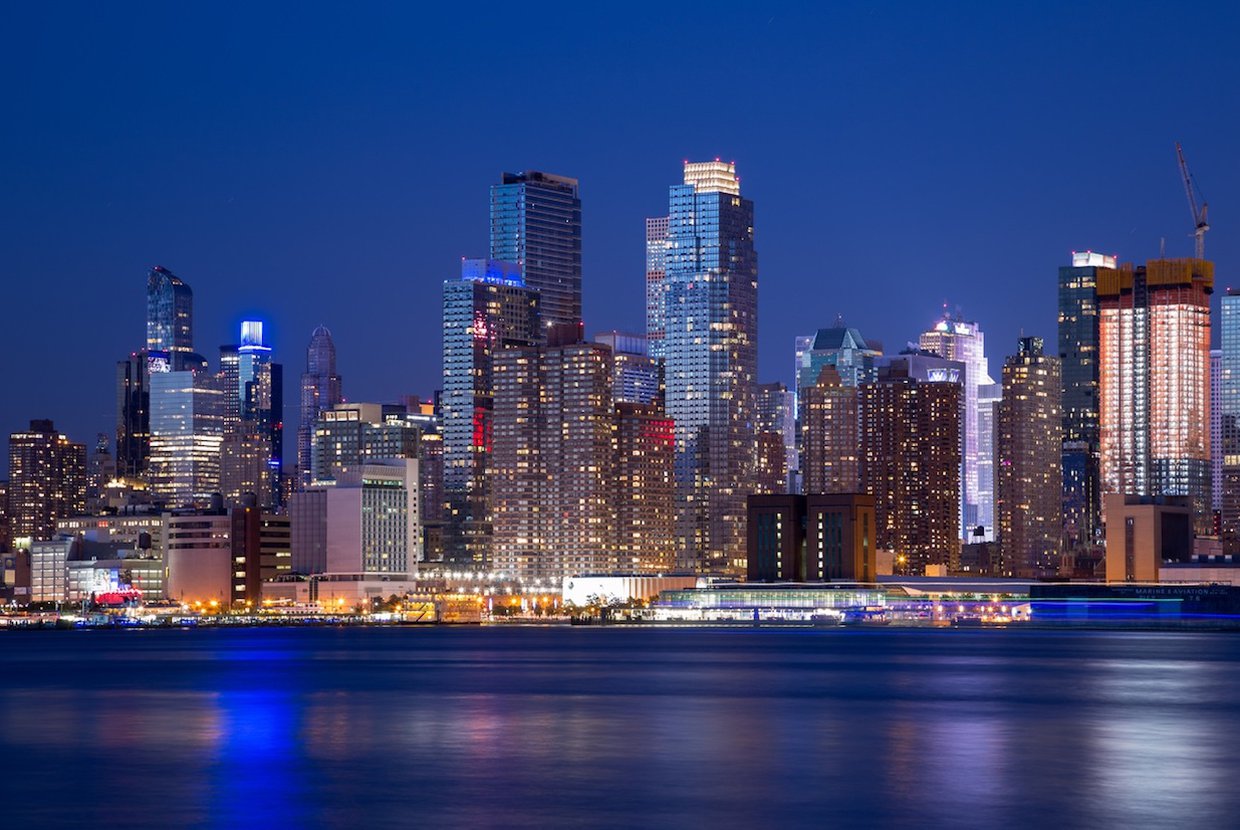 It seems that all anyone can talk about right now is the unveiling of Hudson Yards as Phase One on the ambitious new neighborhood opened to the public this month. The $25-billion project will eventually cover 18 million square feet of residential and commercial space as well as 14 acres of green space, so it's certainly going to pull a lot of focus.
That might be good news in the short term for the high-end condo building at 520 W. 28th Street on the High Line. Even though this luxury condo was completed around two years ago with a bit of a head start of all the Hudson Yards excitement, it's been deemed a "rare bust" for developer Related Companies' by Crain's.
On paper, the building has everything going for it. It was designed by renowned architect Zaha Hadid, the first woman to receive the Pritzker Architecture Prize as well as the only woman to be awarded the Royal Gold Medal from the Royal Institute of British Architects. The building was one of the last Hadid designed before her death in 2016. The location along the High Line just south of Hudson Yards appears to be an ideal Chelsea address. The design, which features a sculpture deck along the south facade, certainly seems to stand out from the crowd.
And yet, according to Crain's, only 16 of the building's 39 residences have been sold so far. That is a 40 percent sell-through after almost two years. And looking at square footage, the building's largest and priciest apartments, which include three penthouse units, have not yet been sold. The priciest of the three is going for $50 million and includes five bedrooms, six and a half bathrooms, and almost 7,000 square feet of space.
Things reportedly started strong, with 14 of the 16 sold apartments going in 2017. However, only two sales were reported for 2018, and there have yet to be any unit sales in 2019. According to Crain's, this may be due to a slowdown in ultra-luxury apartment sales. The building, unfortunately, ran right into a shifting market in which buyers are looking for smaller and less expensive places to live. This means that there are likely more high-end apartments lingering on the market in NYC right now, which is great news for luxury buyers looking to negotiate.
Crain's spoke to a real estate professional close to the project who said that some of the blame may have to do with 520 W. 28th Street simply being ahead of the curve. West Chelsea, which is sure to be in big demand now in the wake of Hudson Yards, is only just getting the kind of hype that matches the kinds of luxury sales that drive a building such as this.
As Curbed noted, the High Line did send the region into a building boom years before the arrival of Hudson Yards. That's created a lot of competition in the region. Related even has its own condo buildings inside Hudson Yards, with sales underway at 35 Hudson Yards.
With so many choices, luxury buyers might be looking past 520 W. 28th Street. However, there's certainly a lot to like about this high-end condo development. The building includes a 75-foot pool, private IMAX theater, a fitness center, a penthouse terrace, and a sculpture park next to the High Line. If you want to take advantage of the open space others are passing by, contact an Elegran agent today to set up an appointment and take a look for yourself.