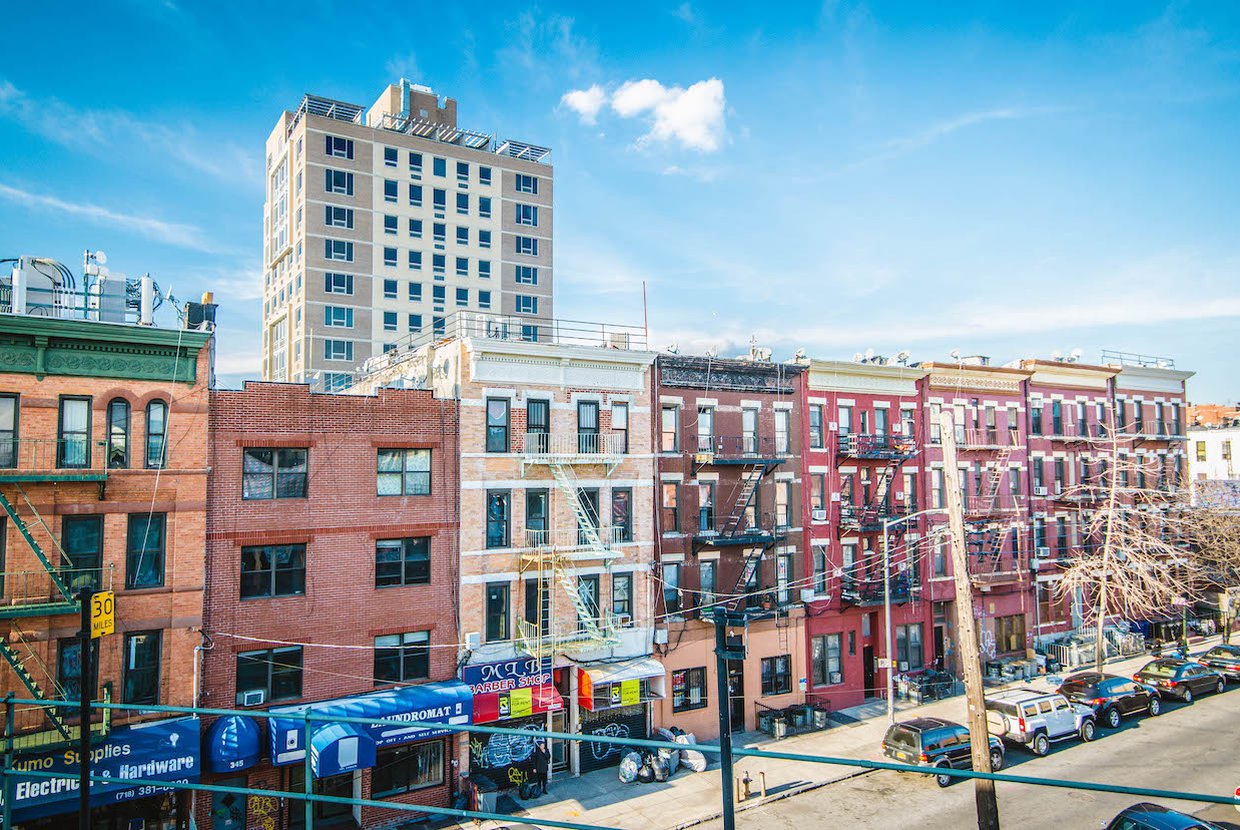 The Bushwick Neighborhood Plan aims to promote opportunities while maintaining the neighborhood's character. Situated in north Brooklyn, this area is home to almost 121,000 people and covers 300 square blocks running along the Brooklyn-Queens border. It extends from Williamsburg in the southeast to Bedford-Stuyvesant and Ocean Hill in the northwest.
The city's new rezoning plan has been four years in the making, and many active community organizations have worked closely with the government on this project. The finished proposal would guarantee affordable housing in the area, promote jobs, and protect the rowhouse style of the neighborhood. The Department of City Planning's updated plan aims to bring more open spaces, improve transit options, and preserve and promote below-market-rate housing to Bushwick. Maintaining existing affordable housing and creating more is an essential part of the plan, although the city has yet to define what is "affordable" in most of the projects. The plan will make loans and tax incentives available to property owners to encourage them to maintain homes at affordable rents. Other programs, such as the Neighborhood Pillars and the Certificate for No Harassment (CONH), aim at helping community-based organizations to purchase rent-regulated properties. Public housing in the neighborhood will be reinforced by federal programs including the Rental Assistance Demonstration while the Mandatory Inclusionary Housing projects and other programs, which create new units for low-income families, are also part of the new plan.
To maintain the character of the neighborhood, new residential buildings would only be allowed to rise three or four stories high in most residential areas. In mixed-use areas such as Knickerbocker, Central, and Wilson Avenues, buildings would be allowed to rise between seven and eight stories. New zoning in certain high transportation corridors such as Myrtle, Broadway, and Wyckoff Avenues will allow the construction of new buildings up to 16 stories high. New construction beneath the elevated train line of the J, M, and Z trains would be allowed to rise two stories higher to allow for their lower base, while three industrial stretches in manufacturing districts have been proposed where new buildings could reach a height of up to fourteen stories.
The Landmarks Preservation Commission has committed itself to preserve six individual buildings in historic districts. These include a Victorian House at 71 Cornelia Street and a row of Queen Anne houses on Bushwick Avenue. Also included is the Arion Hall, which has been described as one of the "most beautiful buildings in Brooklyn". It was designed in 1867 by Theobald M. Engelhardt, a prestigious German-American architect, and was the home to a German Choral group known as the Arion Singing society. All of these buildings were suggested to receive special consideration by the community.
City officials will release a detailed draft of the project this month, which will be followed by a public hearing in June. Next, the Uniform Land Use Review Procedure (ULURP) will begin what can be a lengthy process of approval.