Neighborhood Spotlight: Park Avenue
Laura Schier
| May 24, 2019 | Published in
Neighborhood News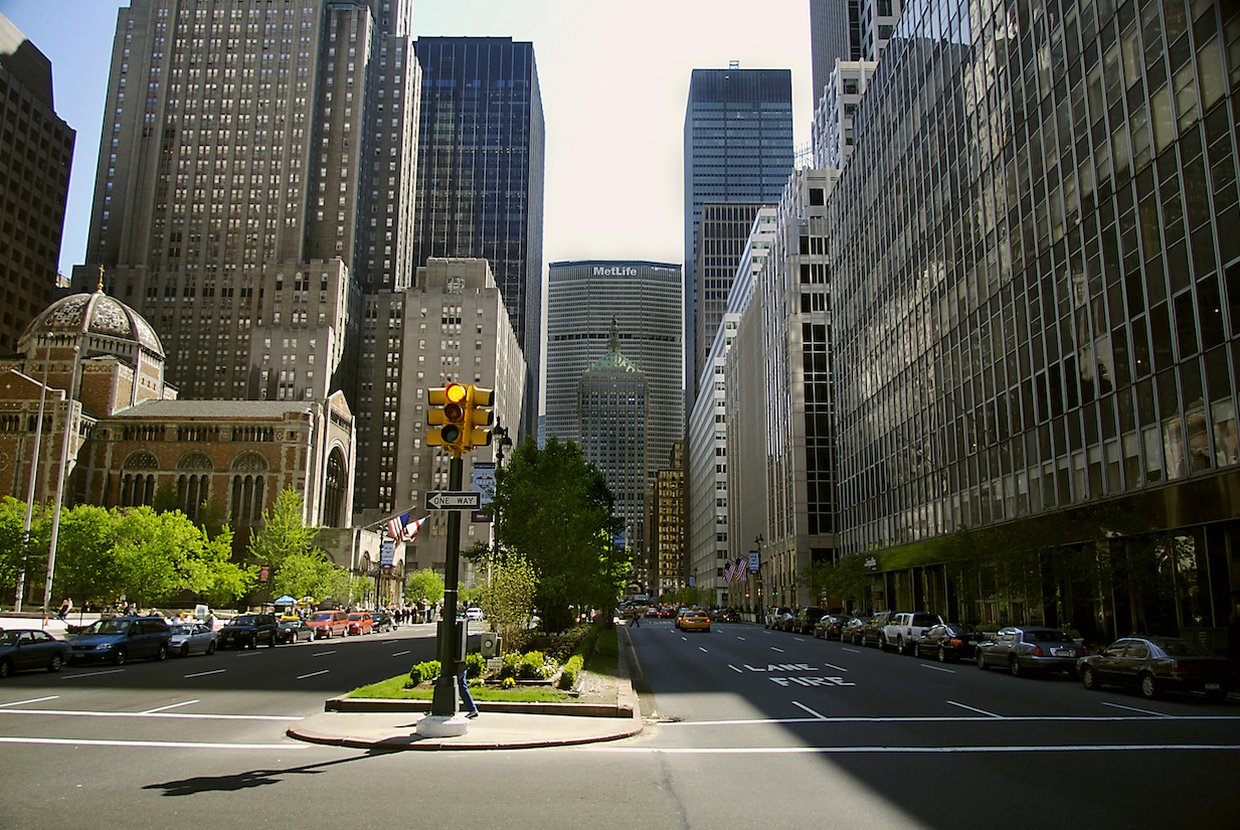 A green oasis in the middle of Manhattan's urban landscape, Park Avenue lives up to its name. The avenue, which spans a total of 10 miles from East 32nd Street in Manhattan to East 189th Street in the Bronx, is particularly well-known for its lawn-filled stretch below 96th Street. The area extends from Murray Hill to Carnegie Hill and has an iconic landscape of trees and flowers, a unique feature for an NYC street. With the combination of elegant greenery and a prime location in the center of the city, Park Avenue has an unparalleled appeal that keeps homes on this stretch in high demand.
Park Avenue's 3.5-mile expanse of greenery is its most densely populated area. Beautiful pre-war buildings line each side of the avenue, which at 140 feet wide is the broadest in Manhattan. As the residential developments here do not usually exceed 20 stories high, natural light is able to flood the sidewalk and park below in many areas. Numerous condo towers on this avenue date back to the 1920s and 1930s, and their original facades have been preserved due to the fact that they are situated throughout various historic districts. As Park Avenue developments tend to be wider, there are typically one to three buildings per block. Passersby can enjoy some of the iconic details the buildings are known for, such as brass door handles and green awnings. This tree-lined avenue also has an office district stretching from around East 40th Street to the East 50s. The area features massive glass buildings towering over spacious plazas with seating areas for tenants and visitors to enjoy.
Park Avenue did not always have the alluring tree-lined ribbon, elegant pre-war buildings, and sleek office towers that it is known for today. Originally called Fourth Avenue in the 1830s, this street was filled with train lines for the New York and Harlem Railroad. As the avenue continued to be developed, the train tracks sunk to open-air trenches, and eventually platforms were built over them. Once the trenches were covered, developers began flocking to the area and built the upscale residential towers situated on the avenue today.
As Park Avenue is a highly coveted place to live, apartments tend to be on the pricier side. According to StreetEasy, the 273 homes that were listed as of April 30 averaged out at $4.84 million, which is substantially higher than the Manhattan home price average of $2.12 million. But although the cost to live here may be higher than elsewhere, Park Avenue's prime location, character, and iconic landscape show that these prices reflect its value. Those interested in homes in this area or in other neighborhoods throughout NYC can find out more here.