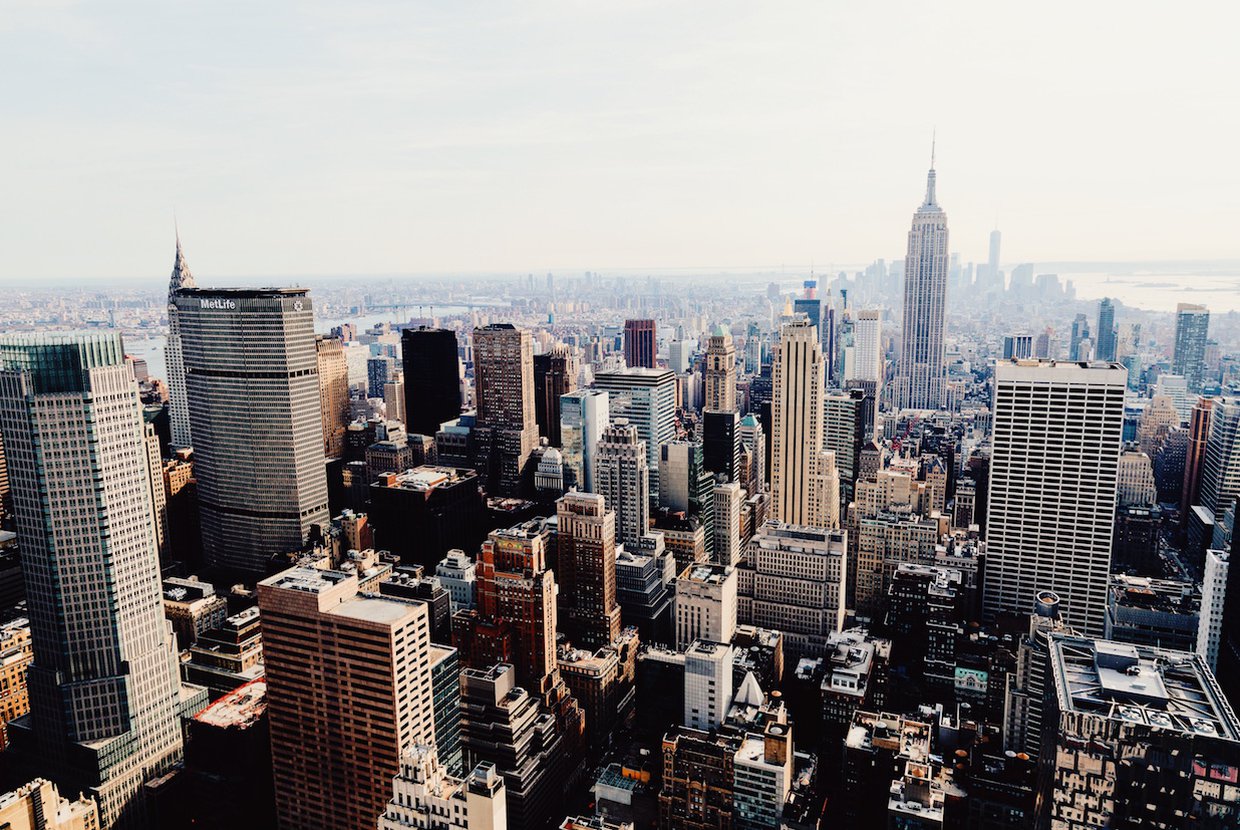 A new building has recently topped out at Essex Crossing, a megaproject on the Lower East Side that has been in progress since 2015. Located at 180 Broome Street, this 26-story mixed-use building will consist of 263 apartments, 175,000 square feet of office space, and 27,000 square feet of retail space. Out of the megaproject's nine developments, this is the sixth to reach its full height, according to Curbed.
Developed by Delancey Street Associates and designed by Handel Architects, 180 Broome Street will feature the Market Line and an indoor park called Broome Street Gardens, to name a few. The Market Line, to be located in the cellar of the building, will consist of food vendors, a beer hall, and space designated for galleries and performances. The Broome Street Gardens, which will be situated over the Market Line, is an atrium that will span across 9,000 square feet of space at the base of 180 and 202 Broome Street. Construction on the entire building is planned to be completed by late 2020.
This is not the only milestone Essex Crossing has reached this year. Various developments have made their debut in 2019 already, such as The Essex, a 26-story rental tower at 125 Delancey Street complete with 98 apartments. This building, which opened its doors to residents in January, consists of homes ranging from studios to three-bedrooms. Apartments are complete with elegant features such as soaring ceilings up to 11 feet high, double pane windows, kitchens with quartz countertops and stainless steel appliances, and engineered oak flooring. Prices for these homes start at $3,750 per month.
Other developments are soon to open their doors to the public as well. An upgraded version of the Essex Street Market, scheduled to open in early May, is replacing the original venue currently located on the other side of Delancey Street. The new market will feature 21 of its original vendors along with 18 new food businesses and restaurants.
Construction on Essex Crossing has almost completely come to fruition, with more than 90 percent either open to the public or under construction. The megaproject, which consists of 1.9 million square feet, has nine sites known as the Seward Park Extension Urban Renewal Area (SPEURA). It currently consists of more than 1,000 new residences, 400,000 square feet of office space, and 450,000 square feet of retail space, along with an abundance of greenery and community attractions. These sites, which had previously been vacant since 1967, now make up what is considered one of the most remarkable urban renewal projects in NYC. And after years of anticipation and progress, Essex Crossing is expected to finally finish construction by 2024.