NYC Reveals Green New Deal to Combat Climate Change
Kristina Kennedy-Aguero
| May 09, 2019 | Published in
Neighborhood News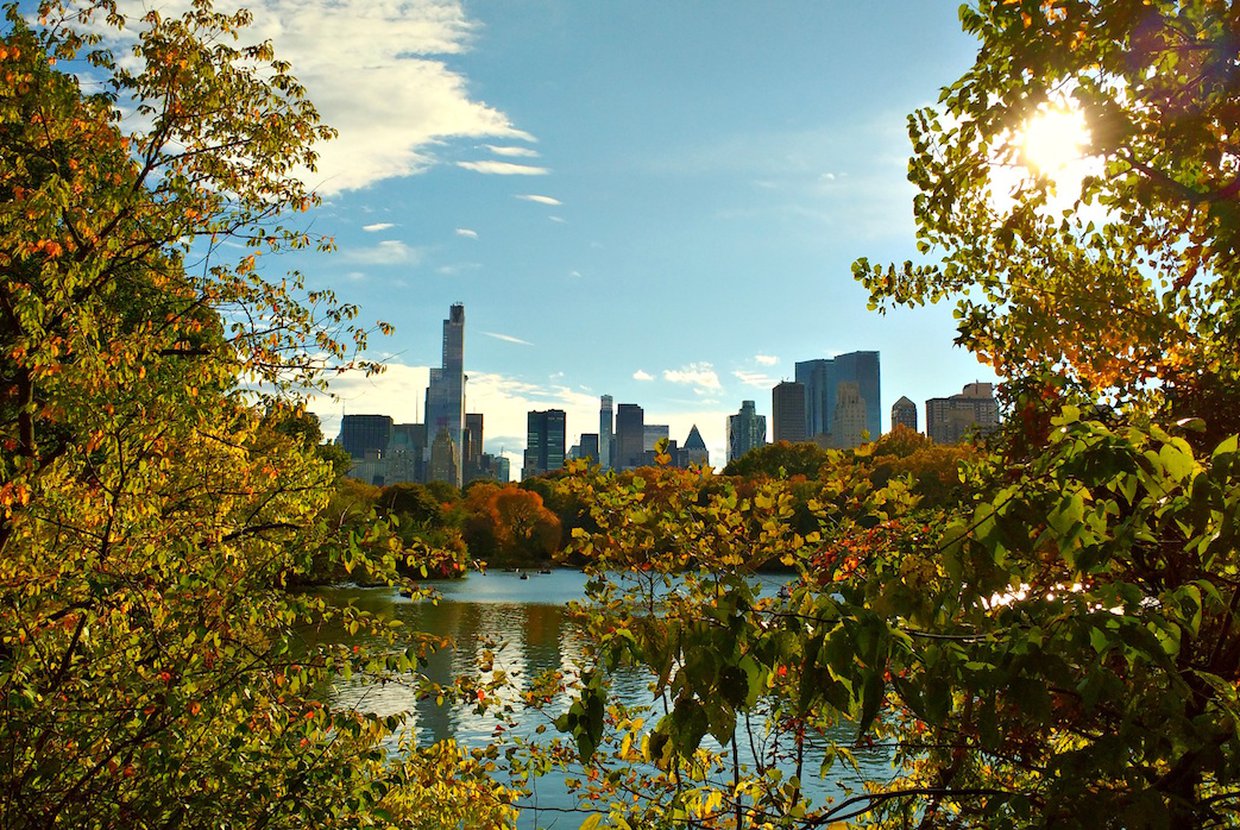 Last week the New York City Council passed the Climate Mobilization Act by a vote of 45 to 2. The new law, which is the city's own version of the Green New Deal, aims to fight climate change by reducing greenhouse gas emissions through a variety of means. After the bills were passed, City Council Speaker Corey Johnson said in a statement that "we are on the precipice of climate disaster, and New York City is acting. I hope other cities follow suit."
New York's energy is currently supplied by 24 gas-fired power plants. The aim of the act is to replace these with renewable power and energy storage, and the first phase involves dramatically reducing greenhouse gas emissions from buildings. Unlike most other cities where most greenhouse gas emissions are produced by transportation, the main source of pollution in New York comes from over one million buildings whose energy consumption produces over 70 percent of total emissions. In the second batch of legislation, electric school buses and other changes will be implemented to target transportation emissions.
The bill requires that by 2030, all buildings in excess of 25,000 square feet must reduce their climate emissions by 40 percent, and by 2050 they must have cut them by an impressive 80 percent. The bill, which will be implemented in 2024, is aligned with other major cities that are also beginning to make plans targeting climate change. Officials billed the new legislation as "the most ambitious energy efficiency legislation in the country."
Other parts of the legislation require some buildings to have green roofs covered in plants and install solar panels and wind turbines. To assist building owners with these new regulations the Office of Alternative Energy will be posting and maintaining links about green roofs on its website, and the process for applying to site a wind turbine will be simplified. Additionally, a financing mechanism called the Property Assessed Clean Energy (PACE) has been set up to financially assist owners of commercial properties. Buildings will be required to retro-install new energy-efficient heating and cooling systems and better-insulated windows.
The act details that buildings that provide rent-controlled housing will be allowed to meet less demanding requirements than other developments. But a statement by the coalition for the Energy Efficiency for All New York (EEFA NY) questioned this, stating that affordable housing buildings are among the oldest and least environmentally conscious of the city and should receive financial assistance to comply with the same standard as other buildings so as not to "exacerbate the housing quality deficit".
Some members of the real estate industry that oppose the new bill doubt its effectiveness, as it only focuses on large buildings. Carl Hum, the vice president of the Real Estate Board of New York (REBNY), said that the legislation was not "cognizant of short-term realities." Other critics feel that the new legislation is overly ambitious and the timeline is too short, but Mayor Bill de Blasio is confident that NYC can meet its goals, stating that "this is a moment for a much more, strong, aggressive approach."