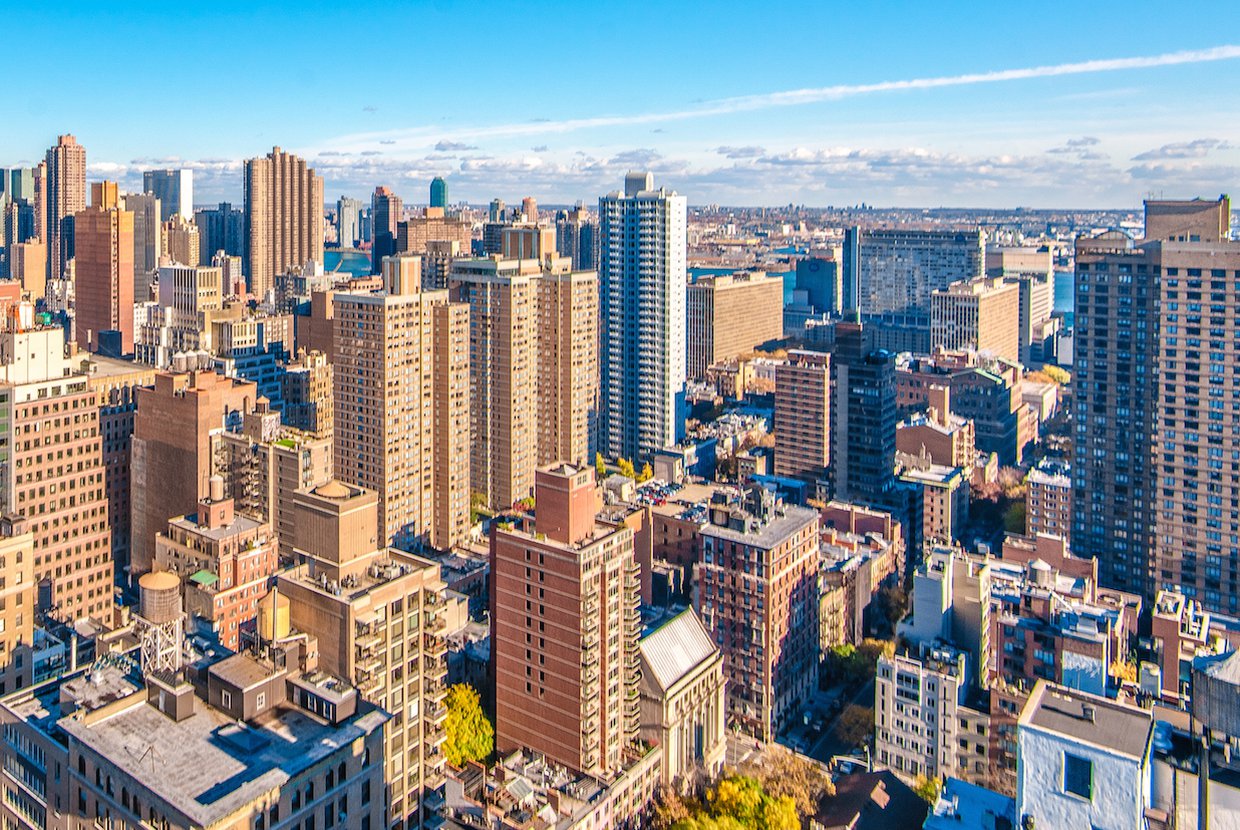 New York City is full of supertall buildings. But no residential tower rises higher than Central Park Tower at 217 West 57th Street, where the first public listings are now officially on the market.
The site, which was once home to an eight-story building built in 1909, now contains a 131-floor tower that rises an impressive 1,550 feet. Designed by Adrian Smith + Gordon Gill Architecture, the first seven floors are home to the first Nordstrom department store in NYC. Floors eight through twelve house luxury amenities for residents while the 14th floor is home to Central Park Club, which features a lounge, theater, conference room, play area, and tween lounge. There is also a 60-foot outdoor pool, central lawn, and two gardens to enjoy. The 16th floor is home to a 63-foot indoor pool as well as an exercise room, spa, gym, basketball court, and kids playroom.
Starting on the 32nd floor, the first of 179 condominium homes rise up from there. Residences designed by Rottet Studio include open layouts and oversized windows to enjoy the view of Central Park. Interior design touches include Miele and Sub-Zero appliances, white oak floors, and custom cabinetry. While apartments average out around 5,000 square feet, the three-level penthouse at the top of the building includes 17,000 square feet of living space. And to top everything off, there's a 126-person ballroom on the 100th floor with a cigar bar and dining room.
The building, built by Extell Development Company, started residential sales last year. However, given the luxury price tag akin to so many other towers like it on Billionaires' Row, little has been known about the specific residences and what the sale process entails until now.
The initial round of public listings for the residential tower has been added to its availability page, giving buyers a chance to see exactly what seven of these luxury apartments include. The cheapest home on the list is a 33rd-floor two-bedroom that is asking $6,900,000. That doesn't include $2,665 in monthly common fees and an estimated $4,938 in monthly taxes. For those looking for a smaller tax bill, there's also a two-bedroom on the 60th floor asking $9,100,000. The smaller size (1,435 square feet) means $1,955 in monthly fees and $3,623 in estimated taxes.
On the other end of the spectrum, there are three apartments available ranging $20 million and above. A three-bedroom on the 54th floor with 3,364 square feet of living space is asking $20,500,000. Meanwhile, a four-bedroom unit on the 81st floor with 3,364 square feet of living space is looking for $33,382,000.
The big reveal, however, is the 7,074 square-foot, five-bedroom residence on the 112th floor that's listed for $63,000,000 (including $10,587 in monthly fees and $19,619 in estimated monthly taxes). The sprawling home includes a private reception gallery in the center that gives way to a larger reception gallery, which then leads into the grand salon, the largest room in the condo. This apartment features a library, sitting room, and family room. There is also a master wing that includes a dressing room and its very own foyer connected to the private elevator. To put that $63 million price tag in perspective, this residence would make the list of 25 most expensive homes in NYC right now.
While apartment sizes certainly vary, Central Park Tower clearly attempts to give almost all of its residents the ability to enjoy the Central Park scenery (or stunning views in any direction, really), as well as entertainment inside their home or in one of the building's luxury amenity spaces. And along with the amenities, there will also be specialized services and classes offered to enrich residents' experience in this luxury tower.
Interested in taking a closer look at Central Park Tower or places like it? Check out the Elegran sales page to find out more about some of NYC's most beautiful and exclusive homes.