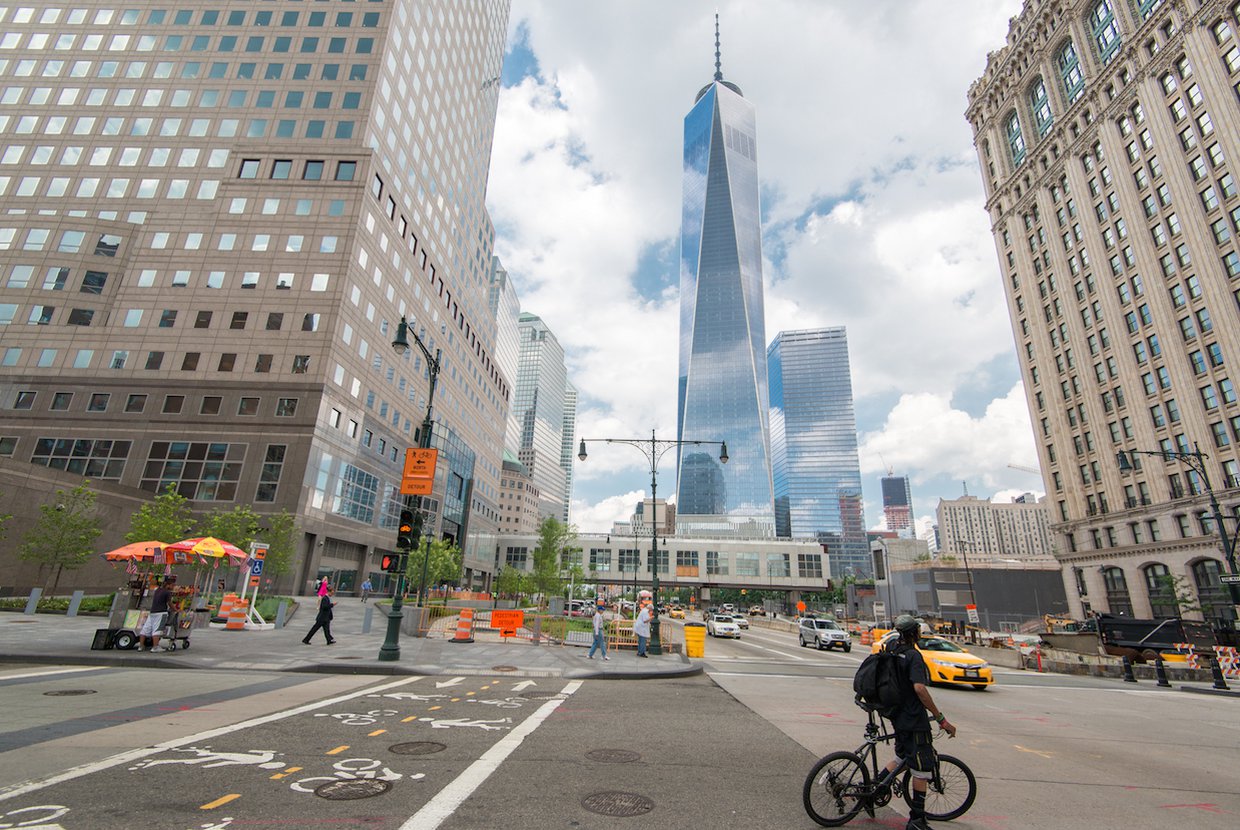 David Adjaye's new residential tower in the Financial District has recently topped out at 800 feet. 130 William Street is the visionary architect's first NYC construction, and his work on the building involves both interior and exterior design. Mitchell Hochburg, the president of development company Lightstone, stated that "what we found incredible about David's work is that it's so rooted in history, but not afraid to be provocative, and he has a unique ability to blend exterior architecture with interior design, something you just don't see that often."
The famed British architect is perhaps best known as the lead designer of the Smithsonian National Museum of African American History and Culture, located on the National Mall in Washington, D.C. This museum opened in 2016 and won the Beazley Design of the Year in 2018. His portfolio includes many impressive and original buildings, including the National Cathedral of Ghana, along with many libraries, public buildings, and university campuses. Adjaye was named as one of Time magazine's 100 most influential people in 2017.
His starting point for 130 William was the neighborhood context, and the building is "anchored by history, evolved toward the future". He wanted this development to be both seen and felt, with a hand-cast concrete façade creating a striking form against the Lower Manhattan cityscape. Adjaye stated that "I sought to celebrate New York City's heritage of masonry architecture, referencing the historical architecture once pervasive upon one of the city's earliest streets."
The building, which consists of 66 stories, is pushed back from the street to create a public plaza space in the entrance. The façade has giant arched windows and bronze details, and the 242 residences are light, airy, and spacious. Apartments feature wide-plank white oak flooring, and the bathrooms are of luxurious Italian marble with faucets and showerheads finished in bronze. 130 William Street's luxury amenities include a swimming pool, basketball court, golf simulator, yoga studio, and fitness center and spa with hot and cold plunge pools. There is a private IMAX movie theater, game room, children's activity center, and pet spa. A rooftop terrace observatory with grilling stations and private cabanas will complete the tower. The lobby has a full-time doorman and there is bicycle and private storage space available.
A 435-square-foot studio on the 18th floor starts at $780,990, while a 622-square-foot studio on the 17th floor is on the market at $955,990. There are five one-bedroom units available between the 16th and 47th floors which start at $1.3 million for 748 square feet of space. The price rises to $2.49 million for the most spacious version, which measures 1,042 square feet. There are also two-, three-, and four-bedroom units available. The penthouse units on the top ten floors have loggias running the full building width, high ceilings spanning 11 to 14 feet, and terraces. A three-bedroom loggia with 863 square feet of outside space is for sale at just under $7 million.
Although the building is not due to open until next year, 30 contracts have already been signed since sales launched last August. And there continues to be great interest in the project, which is expected to sell out before completion.