Sales Launch at Queens' Highest Resi Tower
Kristina Kennedy-Aguero
| May 20, 2019 | Published in
Neighborhood News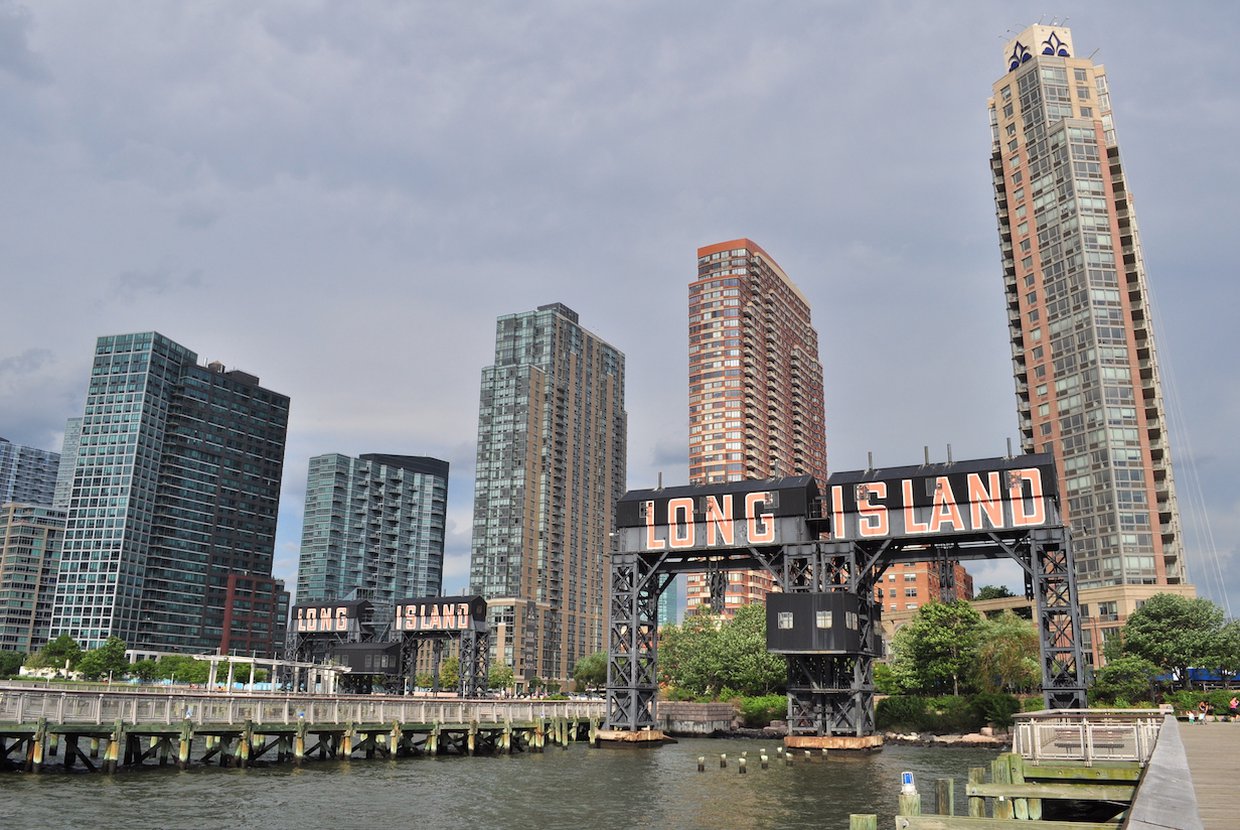 Apartment sales have recently launched at the Skyline Tower in Queens. Set to rise to an impressive 800 feet, this new Long Island City 67-story residential tower located at 13-15 44th Drive will soon become the tallest building in the borough. The project is due to be completed by 2022 and is designed by Hill West, the architects who are also responsible for Tower 28 (currently Queens' highest development).
So far, only 20 apartments at the Skyline Tower are actually completed and up for sale. These include studios and one- to three-bedroom homes, with prices ranging from $650,000 to around $2.3 million. Once completed, 155 of the 802 units will have private river-facing balconies offering sweeping panoramic views of the Manhattan skyline, and a top floor two-bedroom apartment will go on the market for around $3 million.
All of these homes are beautifully finished with luxurious detailing. The kitchens offer functionality with ambiance, featuring stainless steel appliances, Bosch kitchen equipment, and a backsplash and countertop of luxurious quartz slab. Appliances include a Monogram microwave, Thermador gas slide-in range, sub-zero refrigerator and freezer, and in-sink garbage disposal. The master bathroom has an elegant tub, and both the master and secondary bathrooms have a sleek clean design with white marble, and porcelain, as well as bronze hardware and fixtures by Kohler. The master bedrooms feature a spacious walk-in closet, while the studios are open-concept with an abundance of light and space. The building's one- to four-bedroom penthouses are situated on the 64th to 67th floors. Floors 38 through 63 house studios and one- to three-bedroom units, while floors 3 through 37 house studios, one-, and two-bedroom units. On the ground floor, there will be retail units and a parking garage.
The Skyline Tower offers a wide variety of amenities, include a 75-foot pool, Whirlpool spa, cedar-planked sauna, treatment room, and fitness center that offers yoga, cardio, stretching, weightlifting, and other fitness options. The locker rooms of the bi-level spa are lined with luxurious tile and limestone. On the third floor, residents can enjoy a communal lounge with a large-screen TV, billiards table, and integrated business center. On the second floor, another residential lounge offers a demonstration kitchen, while on the fifth floor there is an intimate terrace for residents to enjoy. There is a children's playroom, laundry room, and pet spa. Private valet parking and storage units are also available for residents, as well as a bicycle storage area which can accommodate more than four hundred bikes. A concierge and doorman are in constant attendance in the grand lobby, which residents can enter through double-height glass doors.
Although Amazon has pulled out of placing its second headquarters in the Citigroup building that stands across the street from the Skyline Tower, interest in the project does not seem to have decreased. The 802 condos are set to break another borough record with a total sell-out price of over $1 billion.