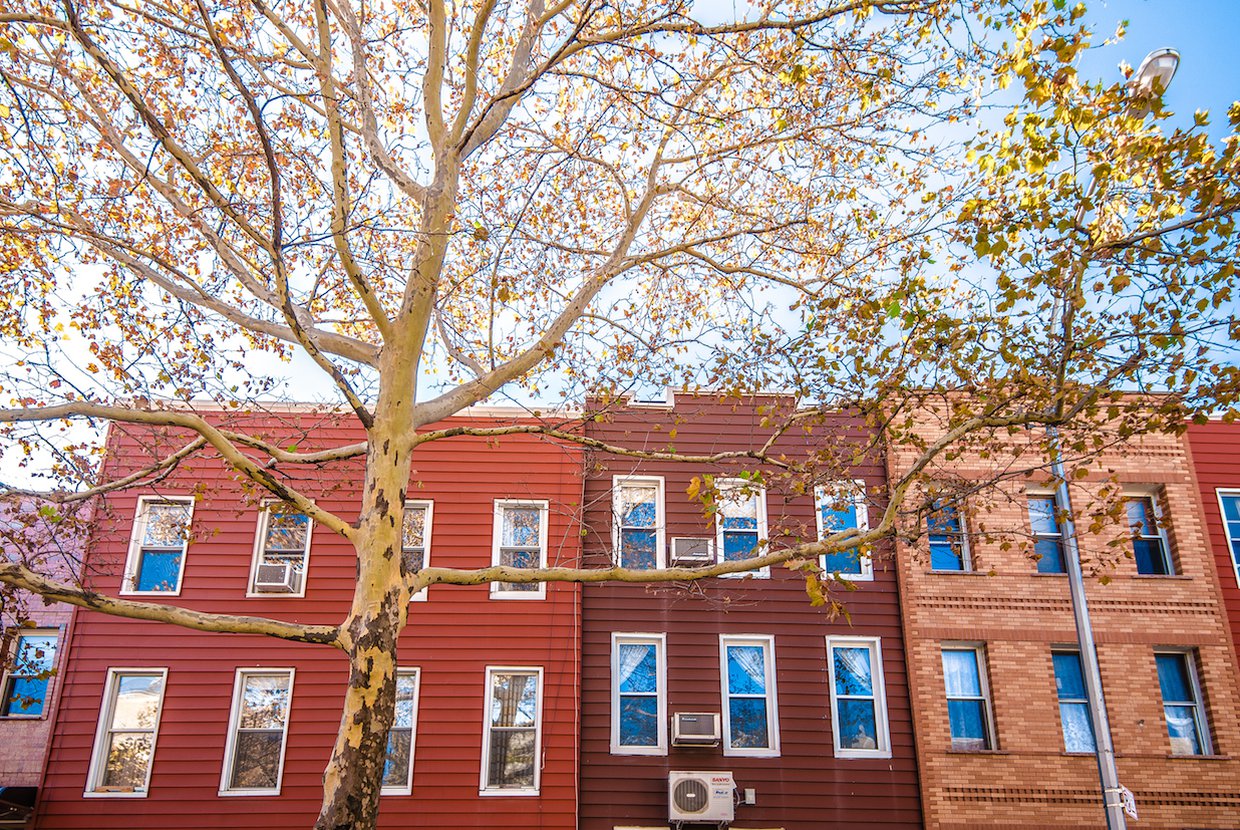 When it comes to valuing combined apartments, President and CEO Jonathan Miller of appraisal firm Miller Samuel believes in the saying "1 + 1 = 2.5." Wholesale pricing of today's new developments doesn't exist. In fact, developers and their sales agents are creating inflated demand as they hold back inventory, all the while letting press releases loose on the off-market sales of the building taking place. Buyers don't know what is true and what is a bluff anymore.
One skillful trait what comes with buying new construction is negotiating wholesale prices on adjacent units to eventually make a combo unit. Buying two adjacent one-bedrooms and combining them can immediately increase the resale value of the spaces you own. By seeing these opportunities, potential buyers should understand that their monthly carrying costs will be combined between both units, naturally combining tax lots and property lots.
The "value premium", as Miller stated, "varies widely based on the size and configurations of the apartments. This premium doesn't apply to all combos, but since there is a Manhattan premium for larger contiguous space… I have found that once the total size approaches 7,000 square feet, there is no premium, and in fact, the impact on a price per square foot basis often falls." Those luxury apartments or townhouses are always valued in markets of their own.
In Miller's words as quoted from his article, these are some observations about combos:
1. There is generally a premium enjoyed by acquiring the neighbor's apartment, even before they are combined.
2. Usually, the larger apartment owner is acquiring the smaller apartment (say a three-bedroom owner's purchase of a studio) and therefore it is likely they will need to significantly overpay for the studio. But the premium enjoyed afterward can make that a no-brainer.
3. Co-ops tend to leave the building Certificate of Occupancy alone with the idea that if the market softens or the owner falls on bad times, they can easily sell off the smaller apartment.
4. We often perform three valuation opinions to lenders: "as is" appraisal of each apartment and a "subject to combination and renovation" of both apartments" value.
5. Often in a combo scenario, additional common hallway area is purchased from the co-op to make the layout better.
The New York Times Real Estate Section cover story "Hey Neighbor, Can I Buy Your Apartment?" covers how timing a next door purchase could take years. Upon finally securing a neighbor's apartment, going through the alteration submission process by the building's board and building management is the next feat. Expect to wait from 2 to 5 months to commence construction, and another 3 months to complete and properly file for the alterations made with the Department of Buildings. A good broker who is keen on alteration investigation work will follow Building Department Plans to best advise on the architect, contractor, and inspector of the work.
According to the NYC Department of Buildings, combining a unit or creating additional bedrooms in a floor plan requires legally filing for an updated Certificate of Occupancy. An excerpt from NYC's Combining Apartments Alteration Application states that "plan examination by the Department and completion sign-off by a Professional Engineer or Registered Architect shall be limited to the apartments being altered. Upon sign-off of the completed work, the Borough Office shall issue a letter of completion. The letter of completion issued shall clearly state at the end, 'The Department of Buildings does not require a new or amended certificate of occupancy for combining these apartments.'"
If you are looking to start the hunt for combo units, whether construction or existing, reach out to learn more.