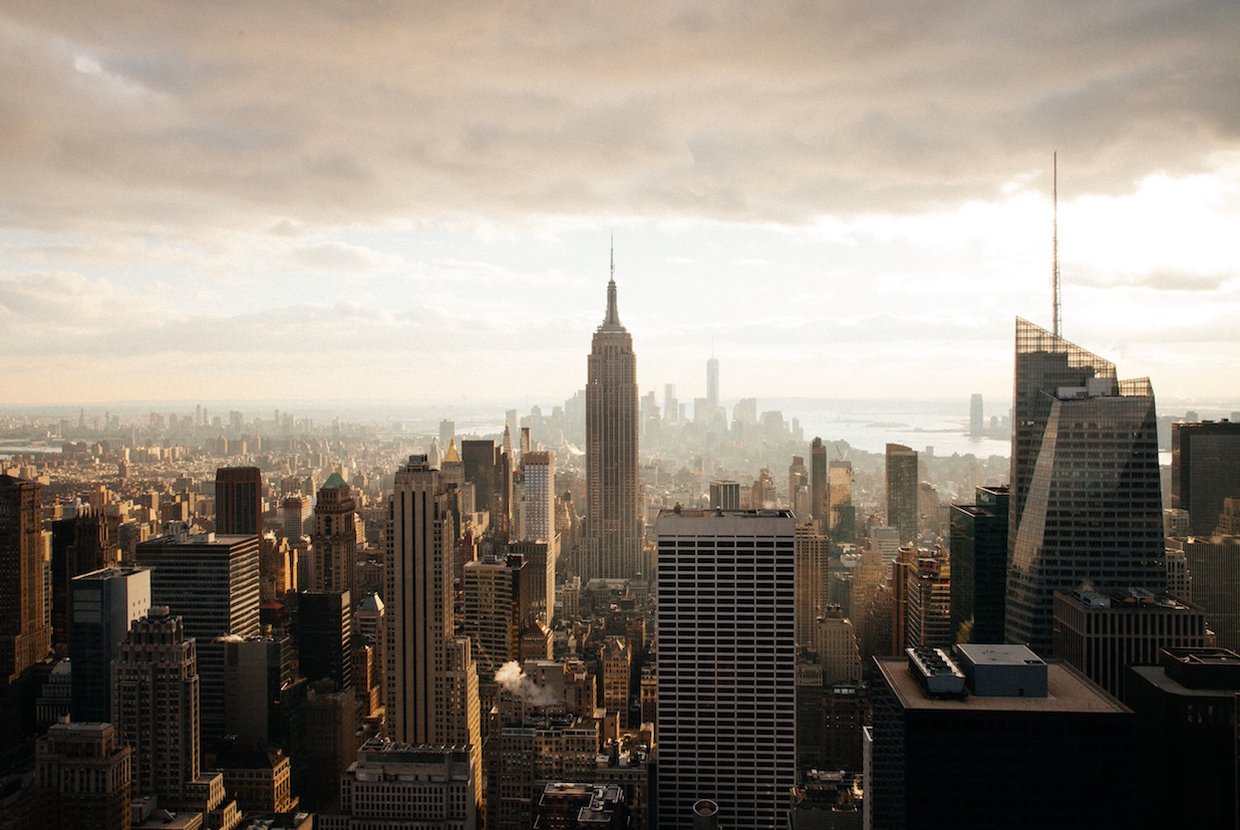 When people talk about forward-thinking technology and energy efficiency, they do not often think of New York City as a prime example. However, the city has been making some very big strides recently when it comes to making changes in the present that will have positive effects in the future.
The city has legislation in place to reduce greenhouse emissions by at least 80 percent by 2050, which includes a mandate for the city's least efficient buildings to get upgraded. Along with environmental and efficiency protocols, there is a big push in the city to also upgrade the technology in its buildings. Not only would that help make them more efficient, but would also provide a slew of positive impacts for residents as well as landlords.
As The Real Deal recently reported, NYC now finds itself in the middle of a real estate technology boom that is transforming the way New Yorkers live and what their residences are capable of.
Venture capital firms invested $9.6 billion in real estate technology last year, compared to $50 million in 2012. And $285 million of that money went toward companies that invest in smart buildings, according to PitchBook and CREtech. A Deloitte survey of executives at 500 global institutional real estate investors from this year found that 26 percent want to prioritize smart building technology and 55 percent believe doing so will ensure that their investments are future-proofed.
The smart building idea involves meeting the criteria outfitted with technologies that encompass the Internet of Things (IoT). That means the building contains sensors, electronics, and other systems that connect via the internet in order to communicate with one another and interact, all while being monitored.
More plainly, a smart building is often one where the building's operations, including heating, ventilation, air conditioning, lighting, and security, are controlled by a singular system. This not only gives owners and building operators the ability to collect data and understand the overall impact of changes but also reduces the energy needed to operate all of those separate systems. For example, the system might alert the building or building manager that there is unusually high water use happening. That early detection could be because of a leak or problem in one of the residences. Knowing that a potential problem exists right away not only reduces the waste but also helps the building limit potential property damage.
New buildings are not the only ones that are being outfitted with smart systems. Many of New York's older buildings are getting retrofitted as well. The old Times Square Theater was recently renovated with low-voltage wiring and microphones. These pick up cell phone signals that retail tenants can use to track customers as they spend extra time looking at certain products or pull up Amazon to compare prices. The retrofitting will cost around $100 million, but the hope is that it will help the building become a popular retail spot and attract high-profile tenants.
The city is also planning to start handing out letter grades to large buildings based on their energy performance. Starting in 2020, New Yorker will be able to see how well a building has been outfitted with smart and efficient technology based on a grade in the lobby.
As Jennifer King, director of consumer privacy at Stanford Law School's Center for Internet and Society, told The Real Deal, it is not a question of whether or not a building can be a smart building, it just depends how much the owners are willing to invest in them. "You can instrument a building in so many different ways," said King. "It's just a question of cost."