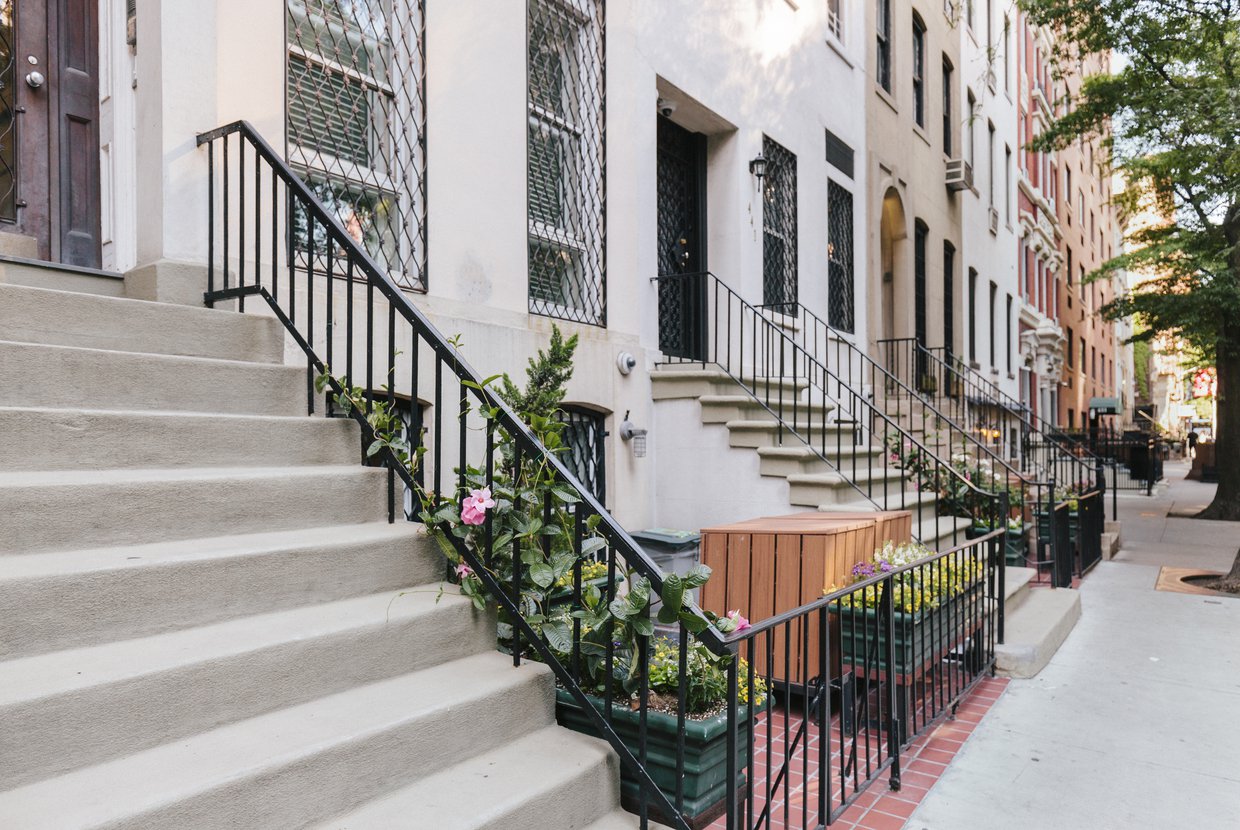 Finding a new apartment in NYC as a first-time buyer can be a difficult process, as some neighborhoods may be out of price range or not have enough listings to choose from. Luckily, there are still a wide variety of great areas throughout the boroughs with reasonable prices that are perfect for finding your starter home. Here are some of the best neighborhoods in the city for first-time buyers:
1. Upper East Side: Filled with iconic landmarks and quiet, tree-lined streets, this neighborhood features both prestige and comfort. The Upper East Side is well-known for many of NYC's most popular destinations, such as the Metropolitan Museum of Art and Central Park. Residents here live among the historic mansions and beautiful brownstones that this area is famous for, and are in close proximity to endless upscale restaurants, shops, and entertainment options. Additionally, the neighborhood offers a wide range of transportation options, including the Second Avenue subway line and the 4, 5, and 6 trains.
Home prices on the Upper East Side are consistently dropping, with a $100,000 year-over-year median decrease reported for the first quarter of 2019. According to Brick Underground, the median asking price for studios and one-bedrooms is currently $375,000. Ranked as one of the best affordable neighborhoods for first-time buyers, the Upper East Side is a great place to find your starter home.
2. Sheepshead Bay: With beautiful ocean views, Sheepshead Bay boasts unparalleled waterfront access, which is a feature not found in many NYC neighborhoods. Offering a diverse array of homes along with food from all over the world, this Brooklyn neighborhood gives its residents an endless array of options. Small brick houses, sleek luxury high rises, and expansive single-family mansions are just some of the many properties potential homebuyers can find. And from Chinatown on Avenue U, which has some of the best Cantonese restaurants the city has to offer, to traditional Russian teahouses, there are always new dining options to try. The neighborhood also offers a direct commute to Manhattan, with access to the B and Q trains.
Sheepshead Bay's median asking price is $279,000 for its more affordable homes. Throughout the neighborhood, 32 percent of homes listed are considered reasonably priced. With a location close to Manhattan, good prices, and highly coveted beach access, Sheepshead Bay is the perfect destination for first-time buyers.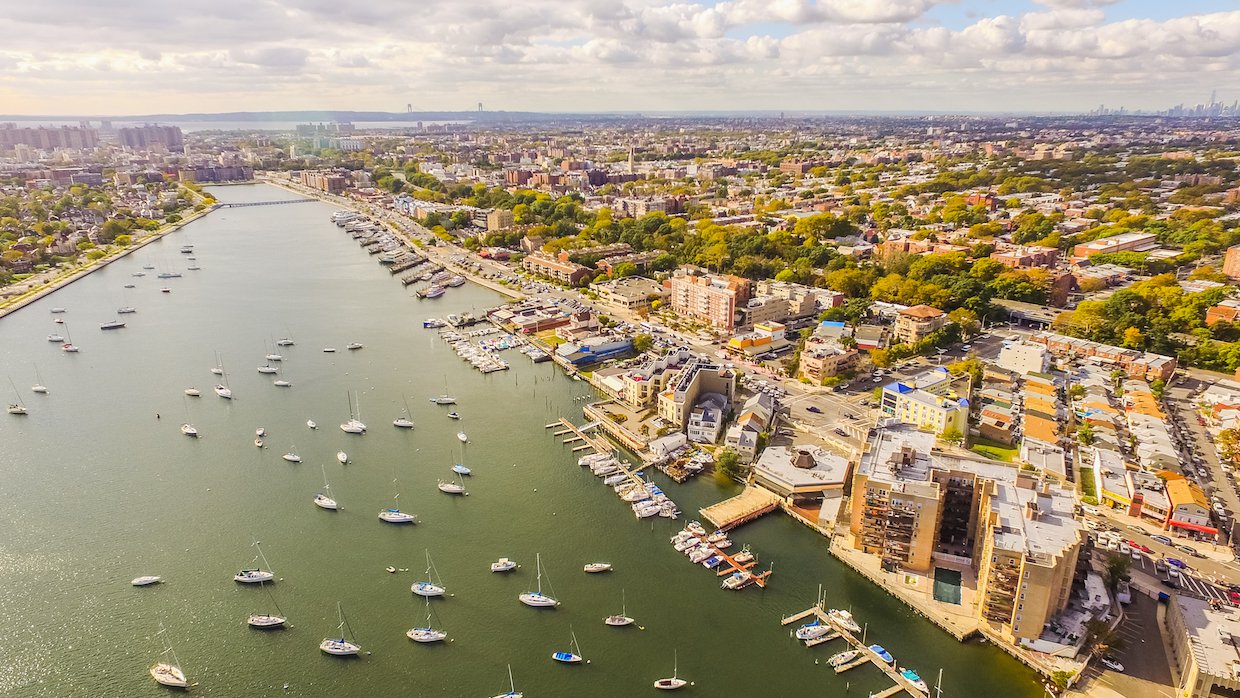 3. Kew Gardens: Kew Gardens is a charming neighborhood located in the center of Queens that lives up to its name. Residents can enjoy the 538-acre Forest Park, which offers hiking and horse riding trails, sports fields, and a golf course, as well as many other green spaces located throughout the area. Homes in this neighborhood vary from garden apartment buildings to co-ops. Along with numerous local shops and restaurants in the downtown area, residents can venture to nearby Queens Boulevard and Forest Hills for more options. The neighborhood is also just a 20-minute commute from Manhattan, with access to the E and F trains as well as the Long Island Railroad.
First-time buyers can find great deals on homes in Kew Gardens. The median asking price for homes in the affordable range is $250,000, and around 61 percent of properties are reasonably priced. For those looking for a well-priced home in a quiet, greenery-filled neighborhood, Kew Gardens is the right destination.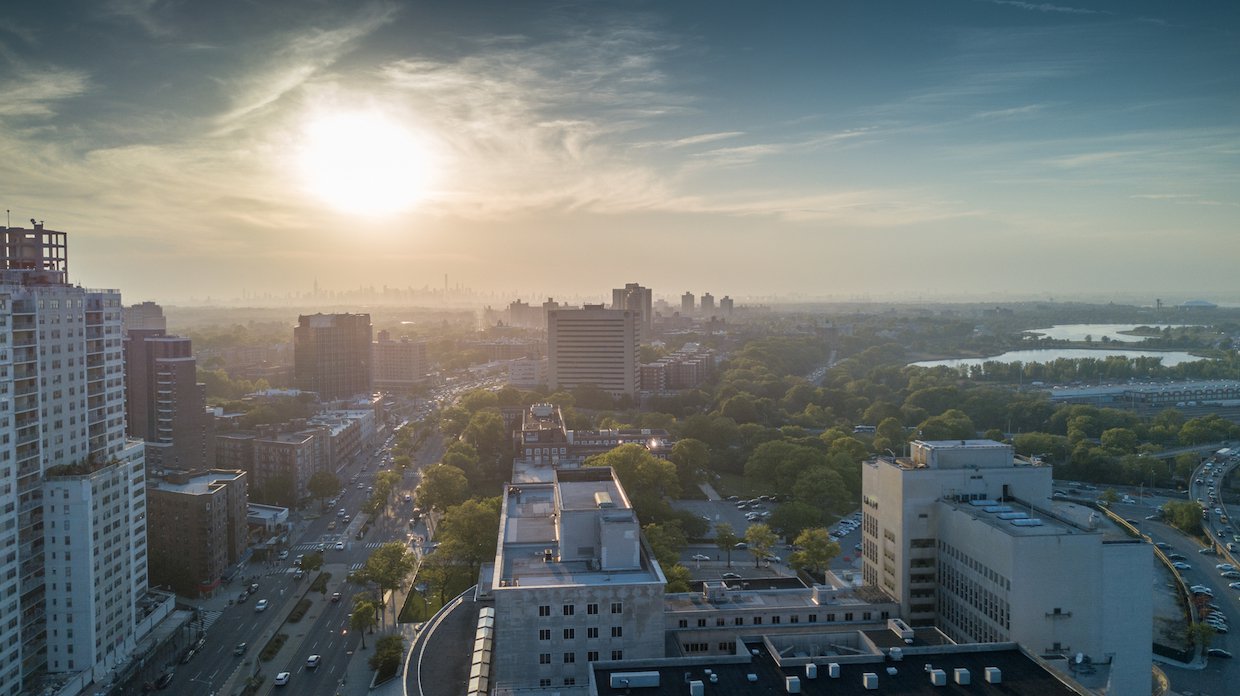 These are just some of the many areas in the city that are perfect for first-time buyers. To find your starter home in one of these neighborhoods or elsewhere in the city, visit the Elegran sales page or contact an agent today.