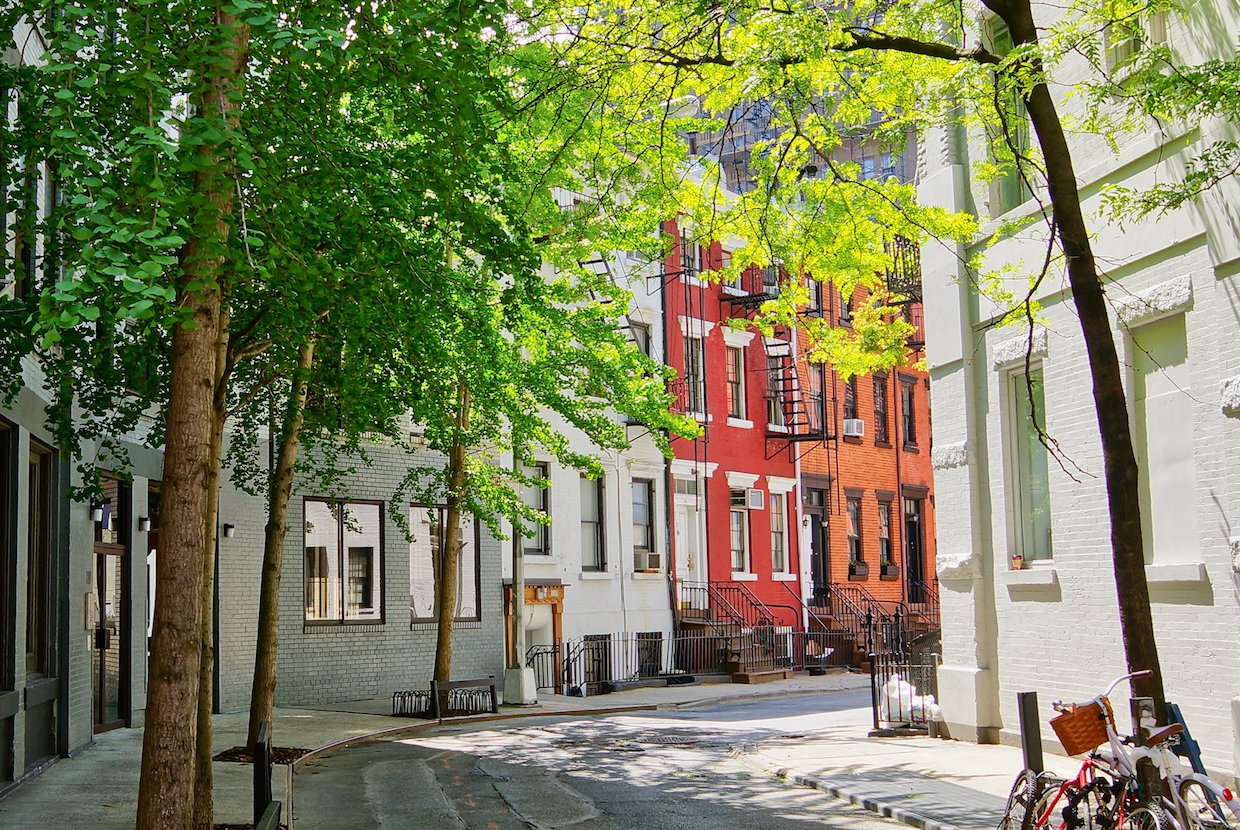 At a recent public presentation, the Landmarks Preservation Commission approved the demolition of two buildings in the Greenwich Village Historic District that opens space up for new residential developments to take their place.
The buildings are located at 179 and 181 MacDougal Street near West 8th Street. Once they are torn down, two buildings will rise up to six and seven stories high, bringing residences and retail with them. The project, which is being developed by Clinton Eight Realty, also involves the installation of a storefront on 177 MacDougal Street.
Plans for the new buildings were presented by Morris Adjmi of Morris Adjmi Architects and Jonathan Taylor of Higgins Quasebarth & Partners, the former designing the buildings and the latter consulting on the historic preservation aspect of the project. The version approved by the commission was slightly tweaked from the one presented in February based on concerns that commissioners had regarding the differentiation of storefronts and the overall shape of the 8th Street facade.
The new buildings are set to include around 8,000 square feet of retail space, a 1,300-square-foot community facility, and 26 apartments in total. Residents will also have access to a bike room and elevator.
The buildings currently on the site are both one-story structures built for commercial usage and dating back to 1937. Those developments had replaced two Greek Revival houses that were originally built in 1846.
Some of the aspects of these buildings will be preserved, including an iron screen on the first floor of 177 MacDougal, which will be repaired, repainted, and reinstalled. Meanwhile, all lintels and bricks will have their paint coating stripped and be reworked. The metal cornice at the top will also be repaired and repainted.
The new buildings will also stick close to the style of the surrounding area, including the usage of red and beige brick as well as cast stone materials. The current structures are heavy in both.
Each of the LPC commissioners voted yes except for one. Michael Goldblum shared his concern over the height of the taller building, noting that it is slightly taller than most of the buildings in the neighborhood. "I think I still feel that [the building is] a story too high. West 8th Street is mostly dominated, especially on the side, by five- or four-story buildings," he said at the meeting.