4 Ways to Maximize Green Space in a Small Apartment
Laura Schier
| June 21, 2019 | Published in
NYC Lifestyle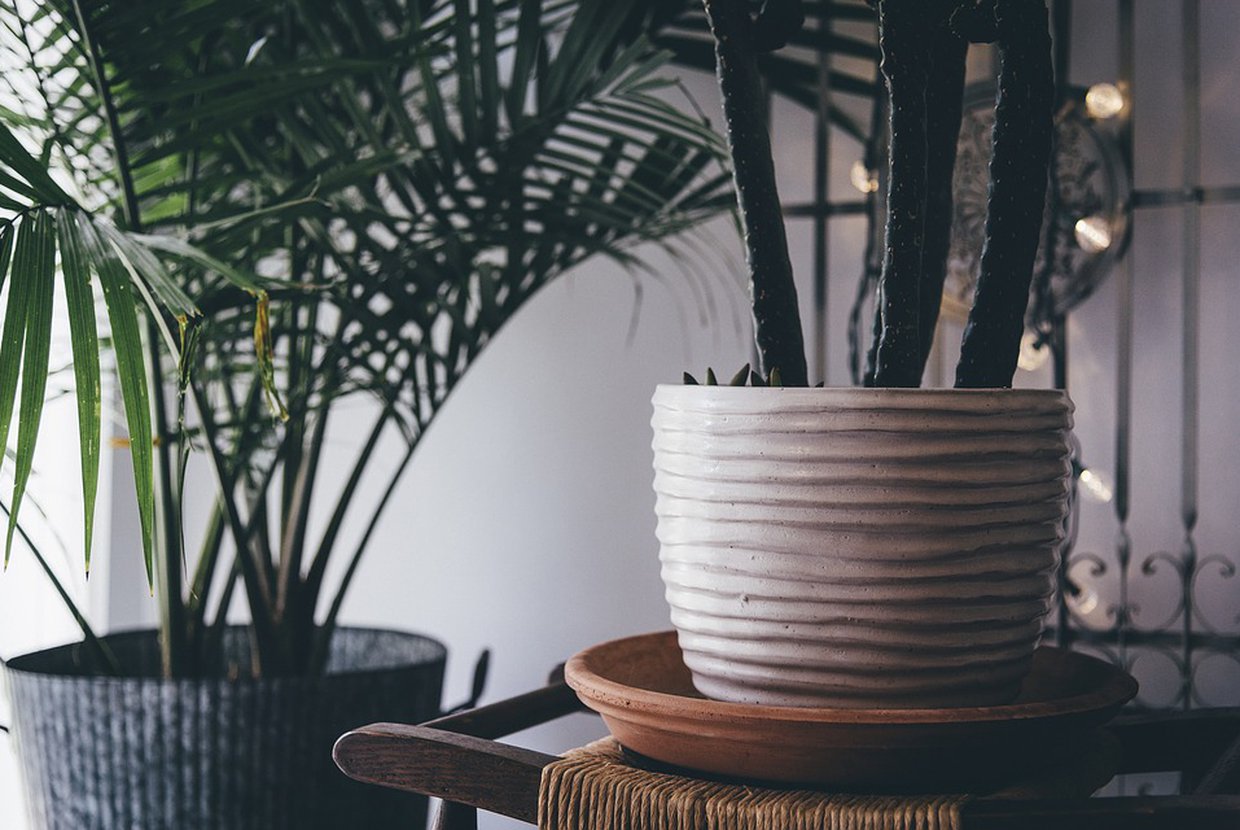 For those living in an apartment in NYC, it can be difficult to find green space in the midst of the concrete jungle. A lot of New Yorkers are not lucky enough to have private outdoor greenery, as many condos do not come with terraces or balconies in which one could plant a garden. And indoors, you may have a limited area to grow plants or flowers. Luckily, there are many ways to create greenery inside an apartment without taking up too much space. Here are a few ways to incorporate plants, flowers, and other greenery into your NYC apartment while still maximizing the space you have:
Vertical gardens are a creative way to decorate your walls, and are perfect for small apartments with less floor space. You can combine succulents of different shapes, colors, and textures for a diverse and bold look, using a DIY tutorial or buying and assembling a kit. For a more simple and elegant style, train English ivy to climb up your wall. Ivy not only makes for a beautiful indoor plant, but has also been found to purify the air.

2. Make Use of Windows
Filling your windowsills with plants and flowers can create the perfect indoor oasis. Use plants that thrive in the sun such as cacti, jade plants, and geraniums for south-facing windows. For windows that do not let in as much sun, shade-loving flowers such as flame violets, peace lilies, and orchids are great options to fill the space. Those with limited windows in their home can consider placing multiple rows of plants on the windowsills as a way to amplify your greenery in a small space.
3. Create Layers of Greenery
With smaller apartments, it is important to maximize the space you have in the most strategic way possible. Making a designated corner with a few layers of potted plants is a great way to incorporate a mini indoor garden into your home without adding too much clutter. According to The New York Times, layering various plants from the same species is a way to maintain variety, while at the same time avoiding a disorganized look.
4. Grow a Hanging Garden
You can use your walls or ceilings to create a hanging garden with a wide range of plants. Create a hanging herb garden with plants such as Oregano and Rosemary using easily accessible materials, or use your old light bulbs to make DIY hanging planters.