How Much Are People Willing to Pay for NYC's Best Views?
Sean Keeley
| June 03, 2019 | Published in
Real Estate Market Trends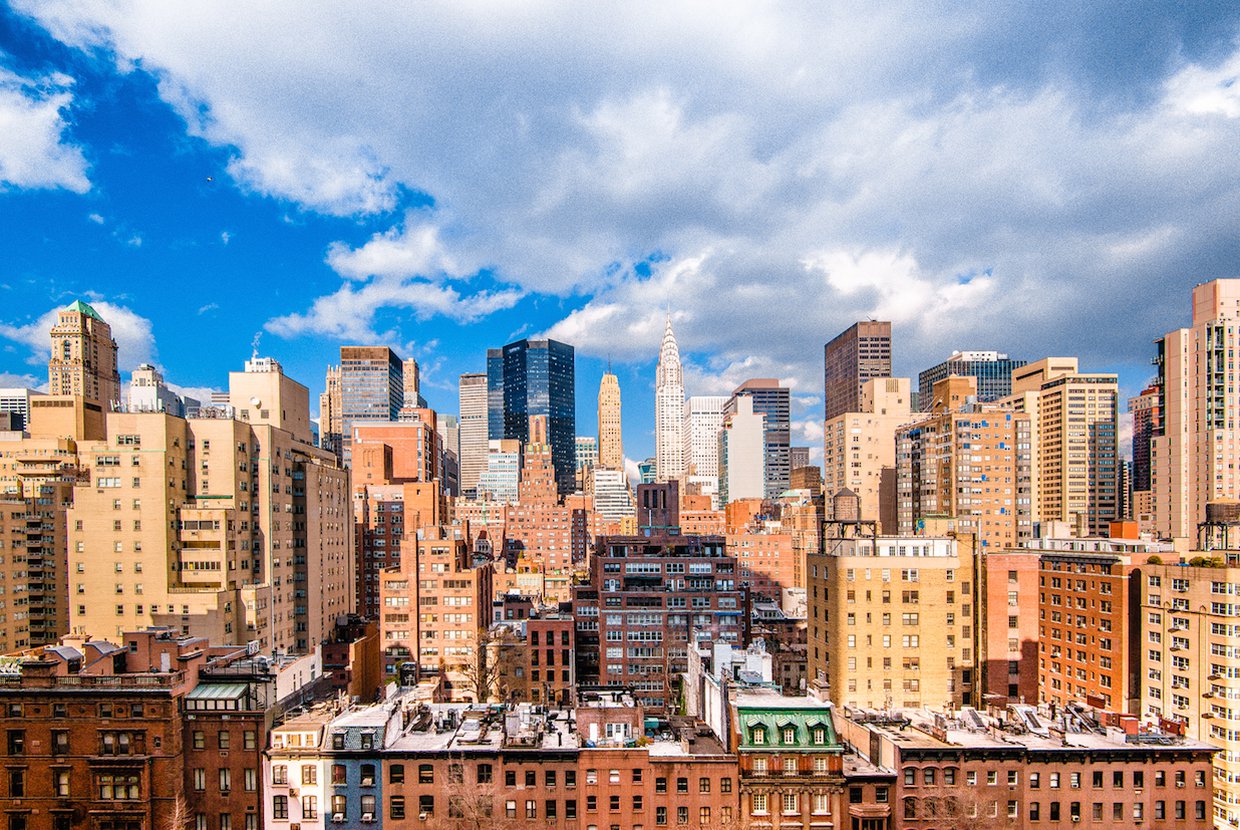 One of the biggest assets a New York City condo has cannot be found inside its walls. Buyers and renters have spent untold millions more than they would have otherwise just to have it. This rare and highly coveted feature is a great view, whether of the city skyline or the Hudson River.
Not all NYC views are created equal, but there are certain ones that command a higher price point no matter what, such as views of Central Park, the Brooklyn Bridge, and Lower Manhattan. These are the kind of views that significantly increase the price of an NYC apartment or condo, and people remain more than happy to pay for the privilege.
Jonathan Miller, the president of appraisal firm Miller Samuel, conducted a study to determine how much people are willing to pay for a great NYC view. According to the New York Times, Miller picked several buildings in the city known for their great views and compared the sale prices of residences in them with similar ones in the same building that didn't offer the same view. By comparison, he was able to determine that New York buyers are generally willing to pay 10 to 25 percent more for a condo or apartment that offers a stunning view compared to a similar one that does not.
Miller was able to figure out an estimated value for a good view by accounting for all of the other amenities and features that would account for a higher price. These include the floor and height of the apartment, which tend to add "about one percent for every floor you go up," according to Miller.
One interesting find of the analysis was that two residences with different sizes and layouts offering the same view command the same premium percentage increase. In other words, the view's value is unrelated to the look and feel of the apartment and is a highly important factor on its own.
Some key takeaways from the research also include the fact that views that cannot ever be obstructed, like a view of Central Park from a building directly across the street, provide the highest premium value. They are even more valuable than a prime view in an even higher building located elsewhere because it is possible that this view could be blocked in the future.
And when it comes to Central Park views versus Hudson or East River views, those of the park are in highest demand. However, an apartment with an expansive view of the city skyline seems to command as much value as a residence with a narrow or limited view of the park. And when it comes to High Line views or Hudson River views, the research suggested a High Line view provided a 10 percent premium over the water.
"Water views tend to command the highest premium everywhere else," Mr. Miller told The New York Times. "Manhattanites are inward-looking, because we place a premium on a Central Park view versus a river view.'"
Ultimately, it depends on what kind of view appeals most to your particular taste. Just because New Yorkers put a premium on the park, it does not mean you might not prefer a river view. Throughout the city, there are plenty of options for views, from a tree-lined street to a neighborhood park. Contact an Elegran agent today to find the perfect view for you.