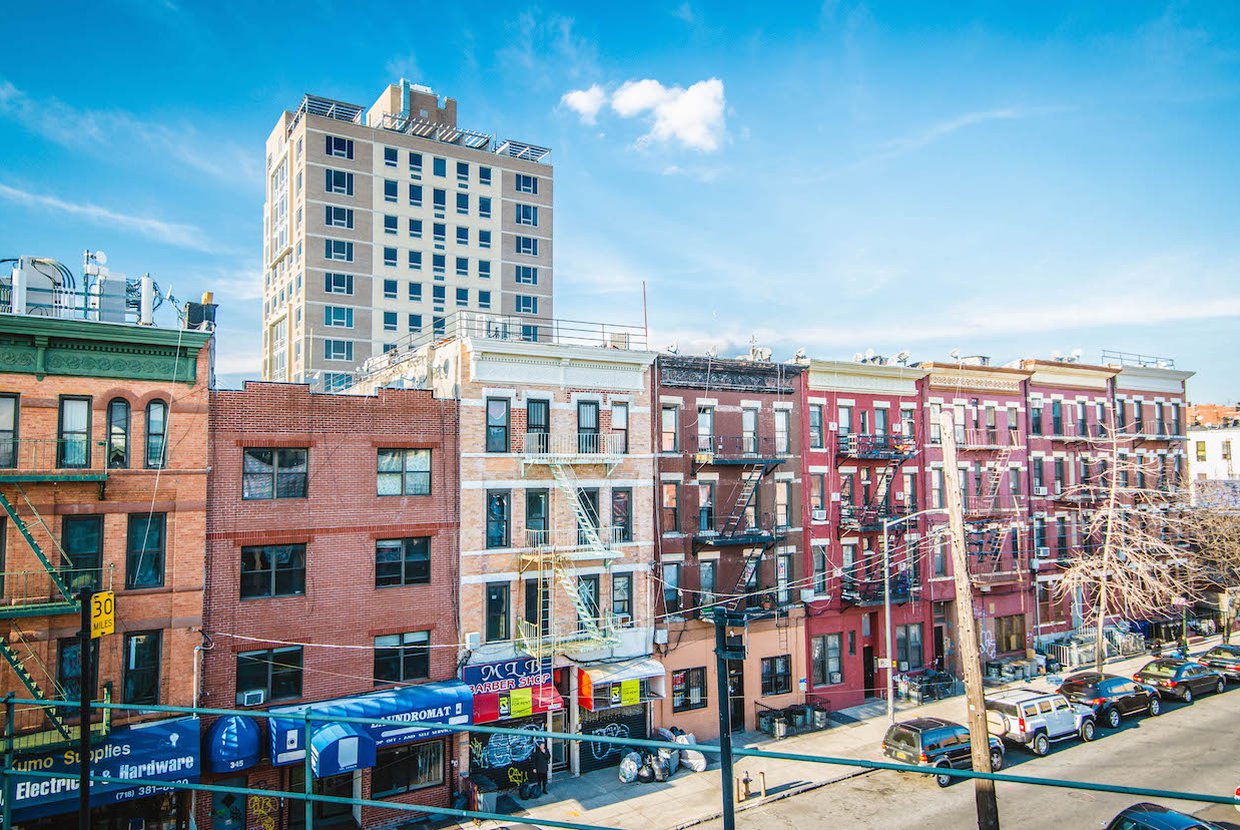 New Yorkers have been bracing for the L train "slowdown" for months and now, it is finally here. In April, service on the L line was reduced as the MTA begins the process of repairing the Canarsie Tunnel following damage caused by Superstorm Sandy. This is a pretty big adjustment, considering the L train has 400,000 daily commuters and connects Brooklyn neighborhoods like Williamsburg, Bushwick, and Greenpoint to Manhattan in areas where it's not always easy to find alternatives.
Initially meant to be a complete shutdown for as much as 15 months, Governor Andrew Cuomo changed course and made the project more of a "slowdown," keeping the line open but at a much more reduced pace. That means fewer trains, fewer chances to get on a train, and more difficulties for commuters who need to get to and from work on a daily basis.
Renters in those Brooklyn neighborhoods are especially experiencing these difficulties. Those who already call them home were counting on the L train to be a dependable way to commute while potential new renters see the decreased service options as a real deterrent to moving there.
In January, StreetEasy's senior economist Grant Long predicted that rents would "rise sharply" following the news that the full shutdown of the L train was called off. He said that, at the time, rents in neighborhoods affected by the L shutdown were far lower than they would have been without the impending shutdown. However, he expected rents to rise significantly in the weeks ahead until they hit the same levels that had existed before news of the shutdown.
Now, StreetEasy has released a study about that very stat and it turns out that this prediction was wrong. The study, which was conducted by economic data analyst Nancy Wu, noted that while rents continue to rise across most of New York City, "more than half of the apartments in areas served by the L are reappearing on the market at lower rents, as landlords try to fill a large number of vacant units."
Their analysis took into account apartments listed for rent in Q1 2019 that had previously been on the market in 2017 or 2018. That gave them 4,200 residences to work with. Out of that group, 2,067 (44 percent) appeared at a lower price in 2019. In fact, the median reduction in rent from the previous price to the current one came out to $196, a 5.9 percent drop. These are significant numbers, especially during a time when NYC rents are hitting record highs elsewhere.
The neighborhoods with the most number of apartments that had been relisted at a lower price were Bushwick at a rate of 77 percent, Williamsburg at 59 percent, Greenpoint at 57 percent and Bedford-Stuyvesant at 54 percent.
According to the study, one of the main culprits was a residual inventory build-up during the anticipation of the shutdown. Fewer apartments were being rented, which means more available homes, more competition, and more negotiating power in the hands of renters.
StreetEasy noted that this downturn in the local rental market likely will not last. Peak renting season in NYC is quickly approaching and a slew of new college graduates are arriving, looking for places to live. And the first place many of them are going to look is the region in Brooklyn where rents are lower than they should be, according to historical data. Eventually, rents will likely rise back up, especially as the L train slowdown gets underway.
These trends mean that now is one of the best times to get in on Brooklyn neighborhoods like Williamsburg and Bushwick. Contact an Elegran agent today to start your own search and see if you can find one of these good deals before they are gone.