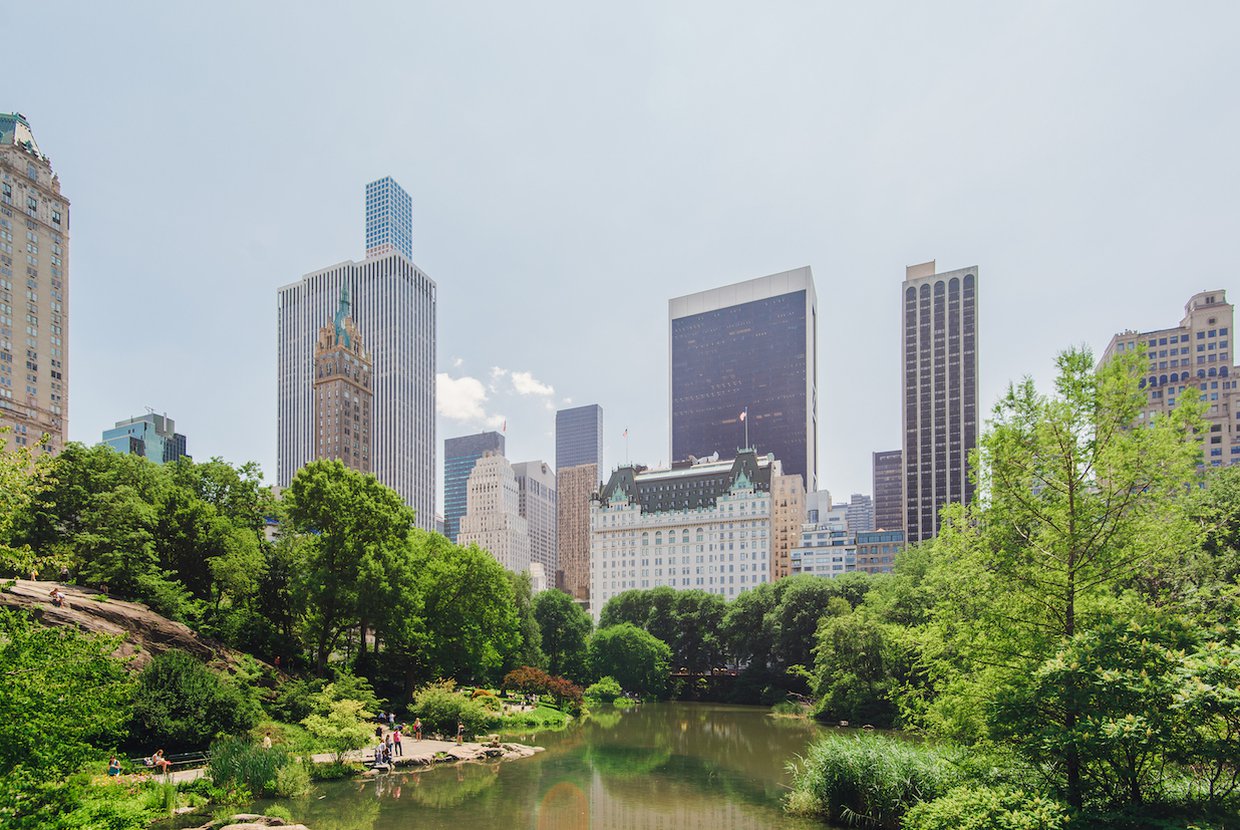 Midtown is filled with luxury condo towers offering highly priced apartments and top-of-the-line amenities. From 432 Park Avenue to 220 Central Park South, most residential buildings in the area are relatively well-known, especially those on Billionaire's Row. But one building currently undergoing a unique conversion has remained more unnoticed. The Crown Building, a landmarked tower on Fifth Avenue dating back to the early 1920s, is being transformed into Aman New York, a development that will feature both luxury condos and a hotel once complete.
Originally known as the Heckscher Building, the Crown Building was designed by architects Warren and Wetmore and constructed in 1921. The development has had several renowned owners, including former New York Governor Eliot Spitzer and Philippine President Ferdinand Marcos. The historically landmarked building changed its name to the Crown Building in 1983, due to its green copper roof resembling a crown.
The future hotel/condo hybrid building is being developed by OKO Group, a company run by Russian developer Vladislav Doronin. After buying the Crown Building's upper floors in 2015 for an estimated $500 million, Doronin announced his plan to convert the building in 2017. The project, which is situated near the southeast end of Central Park, involves 22 apartments in the condo segment of the building and 83 rooms in the hotel area. Once completed, Aman New York will offer a wide range of high-end, unparalleled amenities to attract buyers, including a "sky lobby" with a wraparound terrace, "wine library," subterranean jazz club, two upscale restaurants, piano bar, and members-only club. Residents will also get to use the building's 25,000-square-foot spa that features a swimming pool, saunas, steam rooms, fire pits, juice bar, and gym, to name a few.
This development project will be an expansion of Aman, a company that has resorts located all over the globe. Doronin bought the company, which was originally founded in 1988, for $358 million in 2014. Since the developer's purchase, he has been trying to expand Aman and build more high-rise hotels and apartments in urban areas. According to The Wall Street Journal, NYC will be the first major city in which Doronin is aiming to sell Aman residences. Although the converted building will not officially open until 2020, several deals have already closed on luxury homes. Apartments that have sold include a $180 million penthouse and two apartments each asking for over $70 million.