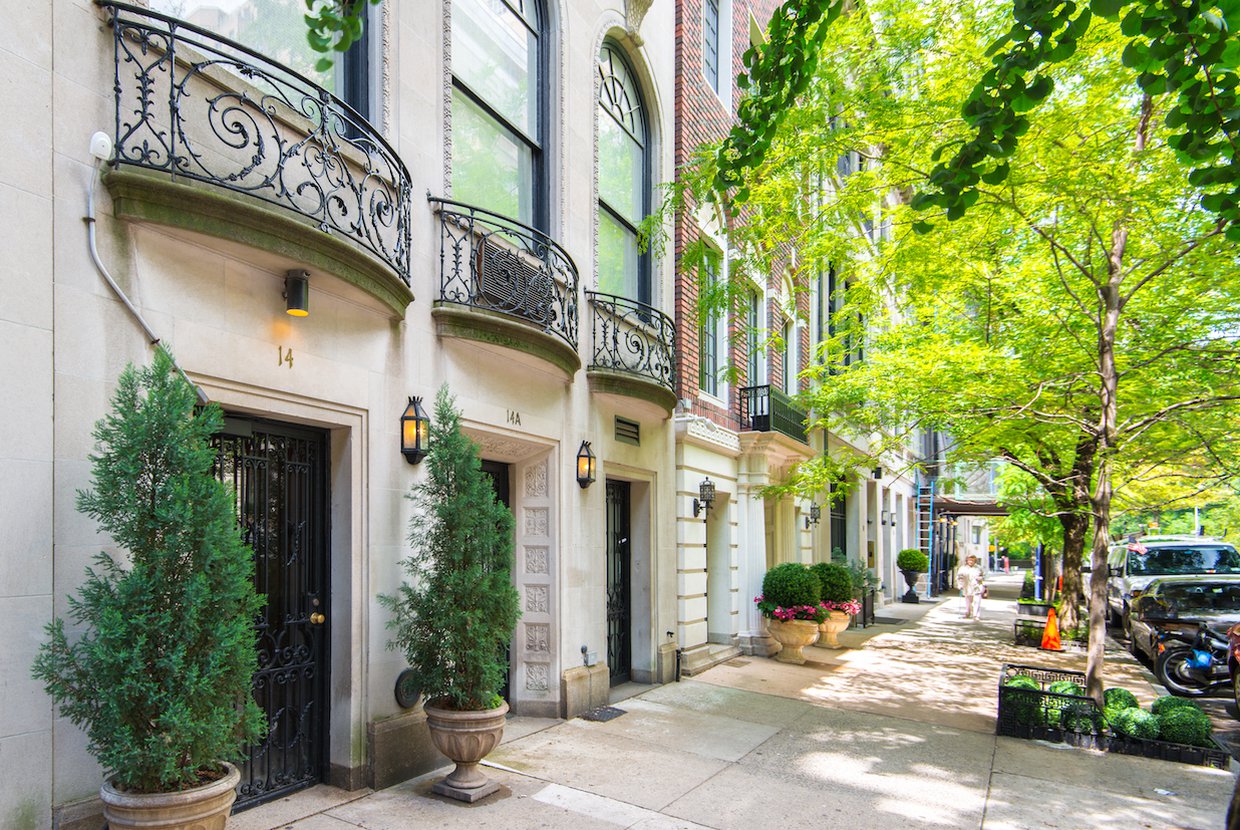 The luxury market in Manhattan is on the upswing this summer, just in time for peak sales season. After nine weeks in a row with over 20 reported contracts signed, the borough just saw its best week of the year. An NYC-based real estate agency recently released a report showing that 29 luxury homes were sold throughout the city between June 17th and 23rd, with a total sales volume of around $290.5 million.
The report classified luxury apartments as those worth at least $4 million. Out of the 29 homes sold, 22 were condos, five were co-ops, and two were townhouses. The number contracts signed for the borough last week was a significant increase from the week before in both sales and dollar volume. The previous week saw 22 contracts and an estimated total dollar volume of $195 million, according to The Real Deal. Out of all luxury homes in Manhattan, condos have had the best performance in sales over the past few weeks.
The priciest apartment sold last week was a three-bedroom corner apartment at 432 Park Avenue, the tallest residential tower in NYC. This home, spanning nearly 4,000 square feet, was originally asking $41 million but ultimately sold for under $40 million. Some interior features include an eat-in kitchen, 30-foot master suite, sizeable living room, and library. The apartment also offers sweeping views of Central Park, the Hudson, and East River views. 432 Park Avenue is a luxury rental with unrivaled amenities, including a 75-foot swimming pool, fitness center, billiards room and library, screening room, children's playroom, wine cellar, and private dining room.
The second highest contract signed was for the Terrace Duplex at 1010 Park Avenue, a six-bedroom luxury condo asking $28.5 million. This home spans nearly 8,000 square feet and boasts a spacious outdoor terrace. 1010 Park Avenue is a boutique luxury development with just 11 apartments. Residents can enjoy all of the beautiful upscale amenities this building has to offer, such as an indoor swimming pool, private fitness center, drawing room with entertainment space, and children's playroom. More information on active sales at 1010 Park Avenue can be found here.
Some other luxury residential sales last week include a full-floor penthouse at 50 United Nations Plaza that sold for $16 million, a penthouse at Alchemy Properties' 250 West 81st Street that went for almost $27.5 million, and a four-bedroom at the Shephard that went for $11 million. If you are interested in apartments for sale in these buildings or elsewhere in NYC, visit the Elegran sales page today.