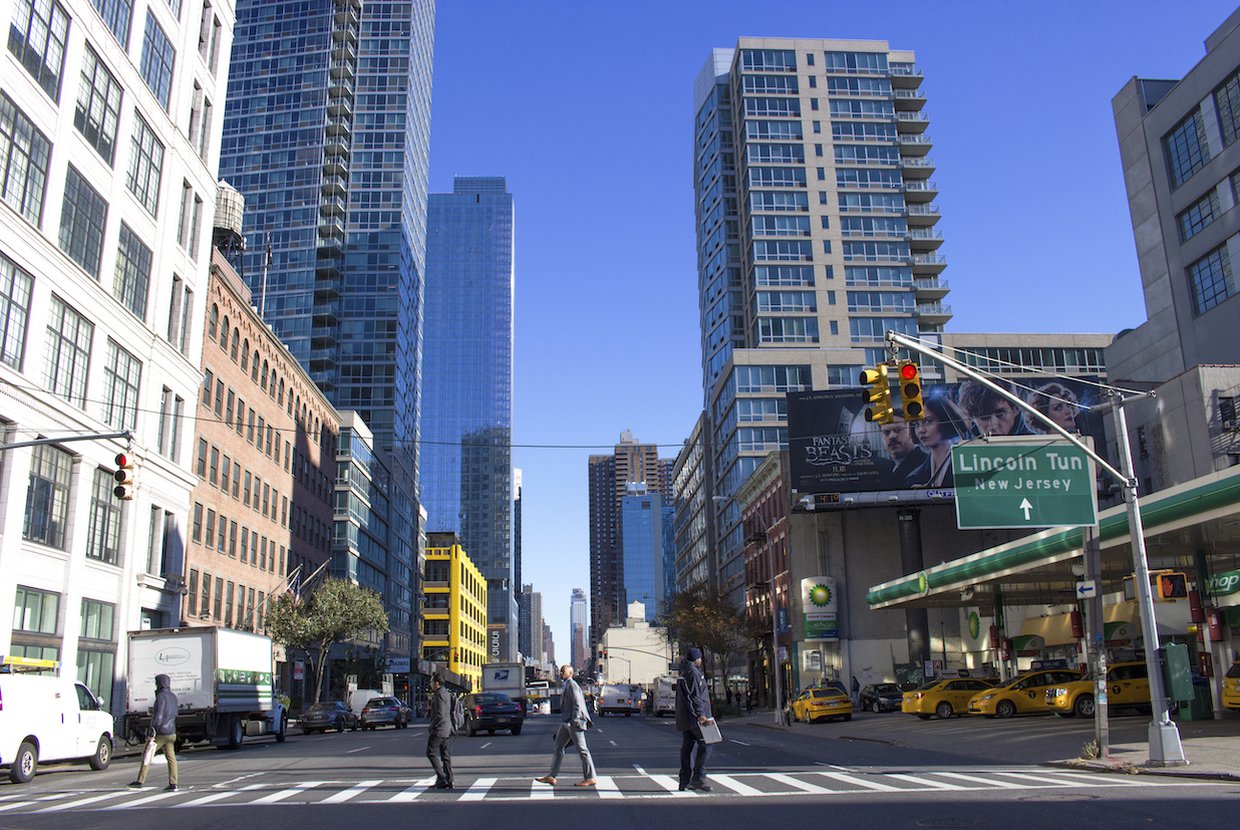 Although Amazon will not be establishing its second headquarters in New York City anymore, other tech giants are expressing interest in the Big Apple. According to Crain's, Facebook is aiming to expand to the city and is currently negotiating one million square feet of office space in Manhattan's Hudson Yards development. If the tech giant reaches a deal, it would take much of the available space at 50 Hudson Yards, a 1,000-foot-tall office tower developed by a partnership between The Related Cos. and Oxford Properties Group. The building's final cost came in around just under $4 billion.
Crain's reports that a deal is "close" and that Related has even started turning away other tenant considerations in order to focus on Facebook. If the social networking company does close the deal, it will be an enormous win not just for Hudson Yards but also Manhattan's West Side, both of which would see a huge boost in terms of tech visibility. Up until now, the megadevelopment has been filled with mostly traditional industries, such as legal, fashion, media, and pharmaceuticals. But a big move by Facebook could signal to other companies that NYC is the best place to be for tech companies.
Facebook already has office space in various other parts of the city, including 770 Broadway in NoHo and 335 Madison Avenue in Midtown. A potential deal with 1 Madison Avenue was thought to be on the table before the potential Hudson Yards expansion, though it is unclear if one would negate the other.
Additionally, Amazon still has a strong presence in New York without HQ2. The tech giant has office space at Hudson Yards in 5 Manhattan West and is also rumored to be interested in expanding that footprint with space in 3 Manhattan West, which is currently under development from Brookfield Properties.
Ultimately, the increasingly high demand for office space around Manhattan is another sure sign that New York City remains on track to surpass Silicon Valley as the nation's preeminent tech hub in the coming years. According to a recent study KPMG conducted with tech-industry executives, 60 percent said it was "likely or very likely" that Silicon Valley will be overtaken as the global technology hub by 2023.
When it comes to the big U.S. tech companies, establishing a foothold in the city seems critical for many. Along with Facebook's plan to expand to Hudson Yards, Google recently announced a $1 billion expansion in the West Village while Apple was recently said to be considering taking up 600,000 square feet of office space at the 55 Hudson Yards tower. Even though Amazon decided not to put its HQ2 in Long Island City, NYC is still making significant progress as being a leader in the tech world, and the future looks bright.