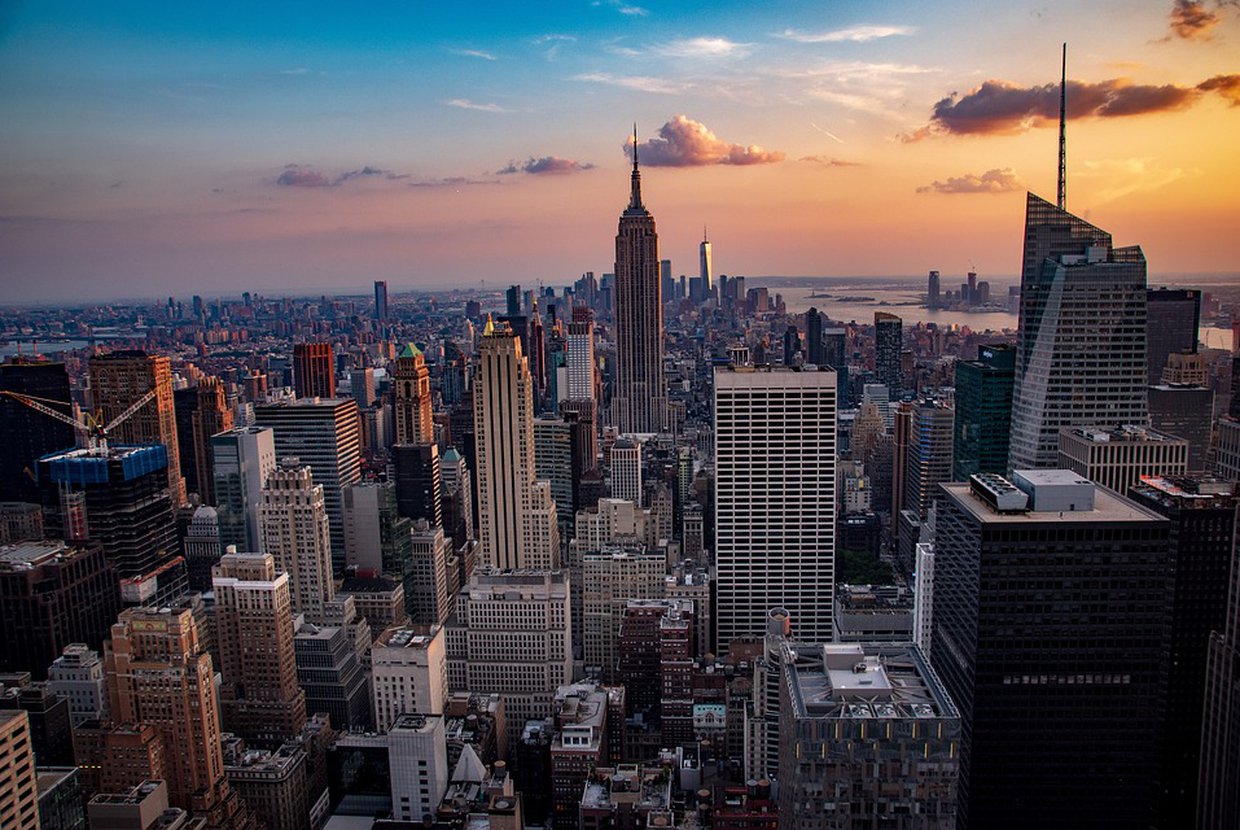 Manhattan's residential real estate market showed an impressive performance during the second quarter of 2019. For the first time in six quarters, the borough reported sales growth year-over-year, with much of this growth in the high-end real estate segment. With a high level of contracts signed, increasing median prices, and a strong luxury market, the borough is faring extremely well during a peak sales season.
According to a recent industry report, the major sales growth in Manhattan involved condos and co-ops. The second quarter of 2019 saw 2,957 deals closed, which is a remarkable 39.4 percent rise from the previous quarter and a 12.5 percent increase year-over-year. An industry expert recently said in a statement that "this was a very encouraging quarter with sales rising in Manhattan for the first time in 18 months."
Condo sales in particular were on the upswing during the second quarter, with the highest increase in 3 years. At 1,475 contracts signed, sales were up 72.3 percent from the first quarter, and 25.6 percent from the previous year. After six quarters of year-over-year declines, this was great news for the borough. As for co-ops, sales have been on the rise for the third quarter in a row. There were 1,482 deals closed during Q2, which is a 17.2 percent spike from the previous quarter and a 1.9 percent increase year-over-year. And both condos and co-ops saw listing inventory go up for the second quarter. Combined, they had an active listing inventory of 7,558, an 8.2 percent growth from the 6,985 reported in 2018.
Sales prices rose during the second quarter as well. The combined median price for condos and co-ops was $1,215,000, a 13 percent uptick from the first quarter and a 10.5 increase year-over-year. The average year-to-date sales price for both condos and co-ops was about $2,105,000, a 4.3 percent jump from the estimated $2,019,000 recorded for the second quarter of last year.
A major factor contributing to the surge in Manhattan residential sales was the high influx of buyers looking to buy homes before the new NYC mansion and transfer tax was put into effect on July 1. The revised version of this tax, which has been around for many years, involves charging a 1 percent surcharge on properties worth $1 to $2 million, and charging higher taxes for pricier homes. The highest tax is 3.9 percent, designated for residences worth $25 million and higher.
Likely due to the mansion tax deadline on July 1, Manhattan's luxury market in particular showed a significant upswing during the second quarter of this year. There were 297 contracts signed, which was a 12.9 percent year-over-year increase and an impressive 39.4 percent spike from the first quarter this year. Sales on homes valued at $10 million or higher rose substantially from the second quarter of 2018. And prices on luxury properties were on the rise as well during the second quarter; the median sales price was reported at $6,150,000, a 5.1 percent uptick from that recorded in the previous quarter.
Manhattan's residential market is currently in a strong place, with trends that will hopefully continue in the coming months. And with rising inventory, there are many more options for buyers, making now a great time to find a home in NYC. For more information on available condos and co-ops in the city, visit the Elegran sales page or contact an agent today.