Neighborhood Spotlight: Upper West Side
Laura Schier
| July 26, 2019 | Published in
NYC Lifestyle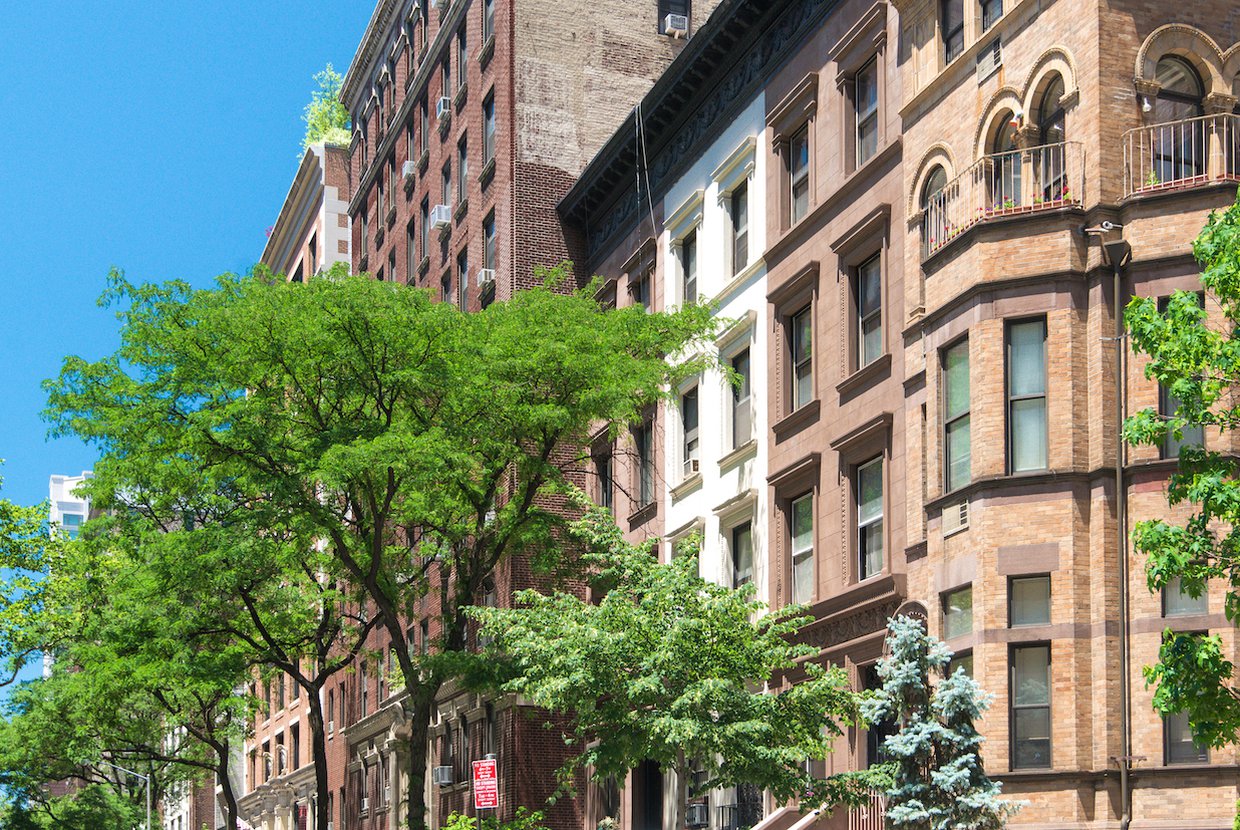 Known for its architectural beauty, abundance of greenery, and endless popular attractions, the Upper West Side is one of NYC's prime destinations. A neighborhood for New Yorkers of all ages and lifestyles, this area offers family-friendly locations, quiet and peaceful streets, countless shops and restaurants, and a lively nightlife scene. And with close proximity to stunning waterfront views and plenty of green space, residents can have the perfect escape from the hustle and bustle of NYC.
The Upper West Side spans from Columbus Circle at 59th Street to 110th Street, and is situated right in between Central Park and Riverside Park. The residential areas are distinguished by elegant high-rises, historic apartment complexes, and brownstones with beautiful facades. The many quiet, tree-lined streets give the neighborhood an especially serene atmosphere, making residents feel as if they are living in a peaceful haven in the middle of the city.
In the landmarked areas of the neighborhood, such as the Central Park West Historic District, you can find prominent luxury co-ops designated by two-tower exteriors and regal architecture. The Upper West Side is the perfect spot for both architecture buffs and those who simply appreciate the beauty of these exquisite historic buildings.
The neighborhood is also a diverse cultural center, offering a variety of museums and arts centers that attract intellectual curiosity. Visit the American Museum of Natural History, which offers exhibits from the prehistoric times to the Space Age, or check out the Museum of Arts & Design to view some of the best modern works of art in the U.S. To watch unrivaled performances and events you can visit Lincoln Center, an iconic Upper West Side destination that features The New York City Ballet, The New York Philharmonic Orchestra, and many other performing arts programs.
For those who enjoy nature and greenery, this neighborhood has quick and easy access to plenty of park space. Head over to Central Park to relax on beautiful, rolling fields such as the Great Lawn, Sheep Meadow, and Strawberry Fields, or stroll along the quiet paths of Riverside Park, where panoramic waterfront views await you.
From upscale restaurants to casual eateries, dining options are endless on the Upper West Side. Experience a unique fusion of Italian and Mediterranean food at Marlow Bistro, try some of the best sushi in the neighborhood at Sushi of Gari, or visit Viand Cafe for a casual diner setting with countless menu options. And with a nightlife scene that is relaxed yet lively, this area is the perfect place for a low-key night out. Amsterdam Avenue features a row of bars that are popular spots for watching sporting events, enjoying happy hour cocktails, or trying some great bar food. Visit E's Bar to play darts and board games, Jacob's Pickles to indulge in Southern comfort food with craft beer, or The Dead Poet for Happy Hours that take place all day and night. In this fun and exciting area, there is something for everyone.
The Upper West Side is perfect for those looking to escape the sometimes hectic atmosphere of NYC. With its quiet residential streets and generous green space, residents can experience relaxation and comfort in one of the most beautiful neighborhoods in the city. And with the many dining options, cultural institutions, and nightlife here, there is no limit to the activities and experiences that the area has to offer. Those interested in renting or buying in this incredible NYC neighborhood can visit Elegran's sales page or rentals page, which feature some charming and exclusive luxury listings.