New Interactive Map Showcases NYC Green Space Like Never Before
Sean Keeley
| July 15, 2019 | Published in
NYC Lifestyle
,
How To NYC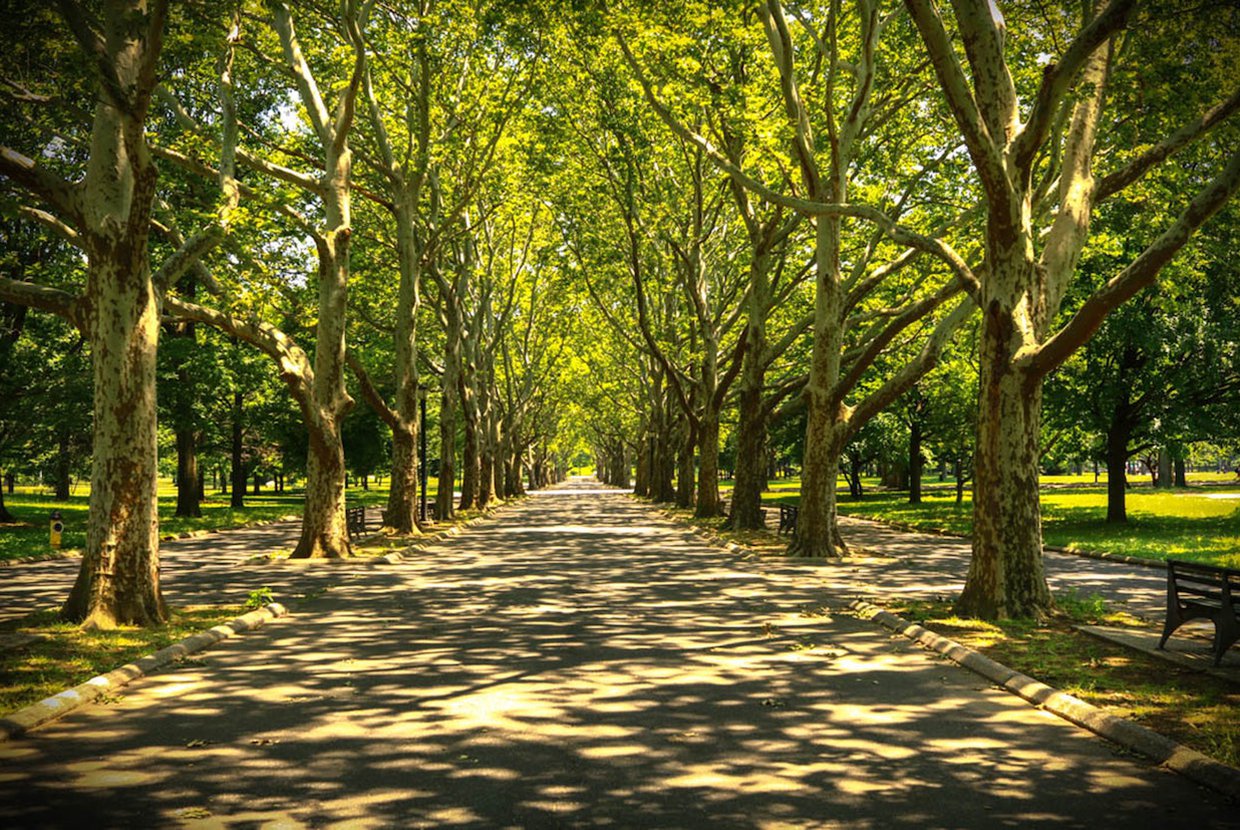 Most people categorize New York City as an area filled with skyscrapers, big crowds, and an abundance of development. But what many may not know is that NYC is home to almost 20,000 acres of forests, freshwater wetlands, salt marshes, and streams. These areas exist all over the city, but some are harder to find than others. And this is where the Natural Areas Conservancy comes in. The nonprofit manages the city's uncultivated landscapes and wants to upgrade the profile of these public spaces so that New Yorkers can appreciate them in their natural state.
To make these green spaces more well-known, NAC has created NYC Nature Map, an interactive map that allows New Yorkers to learn anything they might want to know about the city's natural resources and public lands. The wide range of information available includes locations, size, and current conditions. The map also provides users with data regarding improvement projects that have helped to maintain the resources as well as plans for potential future restoration projects. Users can filter the map according to specific boroughs, council districts, and even parks.
According to Curbed, the goal is for the map to work as a tool not just for regular New Yorkers but also for those who make decisions related to investing in the city's natural spaces. In conjunction with the NYC Parks Department, NAC has spent the last seven years investing in the development of this database as a way to improve how all kinds of people interact with and manage natural areas. That also includes the Forest Management Framework, a 25-year plan meant to help shore up 7,300 acres of forested parkland around the city. Now, anyone can learn about the abundant nature around them without ever needing to leave the city.
NAC's executive director Sarah Charlop-Powers stated that "we've been sitting on this huge treasure trove of information but we have not to date had a way to share that information. We were really interested in having this as a resource for people who are nature enthusiasts and also for people who can utilize this information for planning and budgeting, and thinking about nature as part of our city's infrastructure and how to make our city more livable."
One of the most fascinating things New Yorkers can learn from the interactive tool is that almost 40 percent of city land includes some form of greenery. And 10 percent of that is considered a "natural area" that supports a diversity of flora and fauna. Most importantly, these green spaces serve critical roles in our environment and atmosphere by cleaning the air and acting as natural barriers to flooding, to name a few.
"This map highlights all of the restoration and planting work that NYC Parks does off the beaten path in NYC's natural areas," Jennifer Greenfeld, NYC Parks Assistant Commissioner for Forestry, Horticulture and Natural Resources, told Curbed. "By using the assessments in this map, we can see where the greatest investment is needed and plan strategically."
The hope is that this map will be used in the future as a way for volunteers to chart what they do in each space or request money from their city council districts. For now, however, the NAC and park activists hope it inspires more people to explore the green regions of the city and start thinking about how close they are to nature even when they are in the middle of Manhattan.