Sunset Park Gains Four New Historic Districts
Sean Keeley
| July 09, 2019 | Published in
Neighborhood News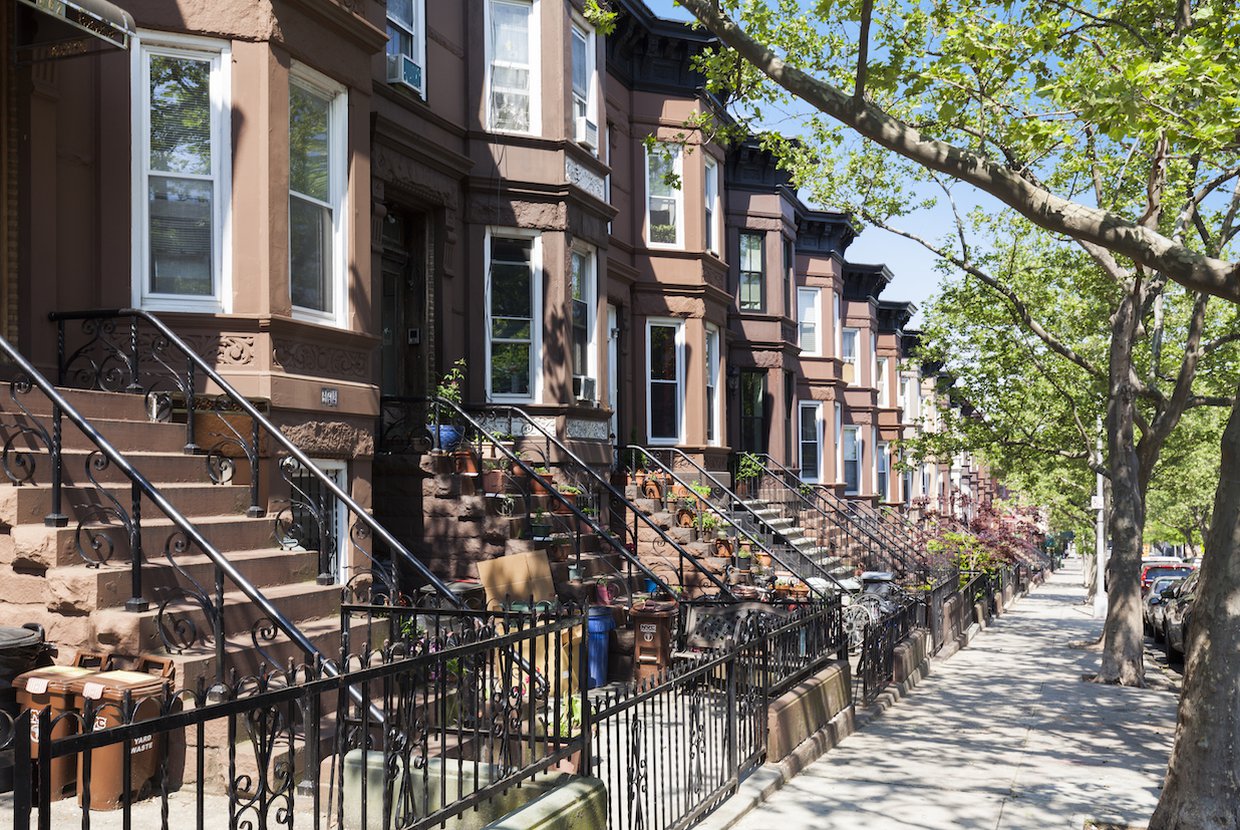 Following years of advocacy by neighborhood activists, four sections of Brooklyn's Sunset Park neighborhood are now officially designated as city historic districts.
According to Curbed, the Landmarks Preservation Commission (LPC) voted in June to name Sunset Park North, Central Sunset Park, Sunset Park 50th Street, and Sunset Park South as historic districts. The main feature that makes each of these districts stand out is the historic row house architecture that can be found throughout all of them. With a strong connection to the working waterfront that it is known for, Sunset Park is full of row houses that date back to the late 19th and early 20th centuries.
"The history of Sunset Park is reflected in the architecture and natural topography found in these four historic districts that feature intact rows of buildings that represent the major periods of development in this neighborhood," LPC chair Sarah Carroll said in a statement from the commission.
The reaction from neighborhood activists was one of genuine excitement over the decision. According to the Brooklyn Eagle, activist Joseph Svehlak stated that "after 30 years of advocacy," the idea to preserve these buildings has finally come to fruition. Many living in Sunset Park have long been in support of designating the area as a historic district, as over 3,000 neighborhood residents had signed a petition in favor of landmarking.
The reason that the creation of historic districts is so favorable to those living in the area is that it "reassures us that our homes will keep the integrity of their original architecture," Cynthia Felix, who lives in the Sunset Park 50th Street Historic District, told the Eagle. "On many blocks generations of Sunset Parkers have kept their row houses intact and looking historic, but that history is being erased by an increase in absentee investors destroying the row house facades," Lynn Massimo, the project leader of Sunset Park Landmarks Committee, said in a statement. "That history, which is not only architectural history but is also the history of a proud immigrant and working-class community, deserves to be honored and preserved."
The Sunset Park South district, which is located between 54th to 59th streets between Fourth and Fifth avenues, includes 285 buildings which showcase the area's early development. The Sunset Park 50th Street district, located between Fourth and Fifth avenues, includes 25 rows of brownstones in great condition that display the neighborhood's early 20th-century style.
The Central Sunset Park Historic District, located between 47th and 48th streets between Fifth and Sixth avenues, as well as Sixth Avenue between 47th and 49th streets, includes 148 buildings. Meanwhile, the Sunset Park North, encompassing 44th Street between Fifth and Seventh avenues, includes around 56 buildings.
And neighborhood activists are not done yet. They say that they hope the LPC will consider creating a fifth Sunset Park historic district, a four-block region between 40th to 43rd streets between Fourth and Fifth avenues, in the future. All of these historic district announcements do not diminish the notion that the neighborhood wants to be included in development plans for the future. "We're not against development," Felix told The Eagle. "But we need a balance between new and old."
With both modern buildings and beautifully preserved brownstones, potential buyers and renters will have many options to choose from in Sunset Park. Those interested in taking a look at this neighborhood can contact an Elegran agent to learn more about homes in the area.