The Lower East Side Welcomes More Green Space
Kristina Kennedy-Aguero
| July 02, 2019 | Published in
Neighborhood News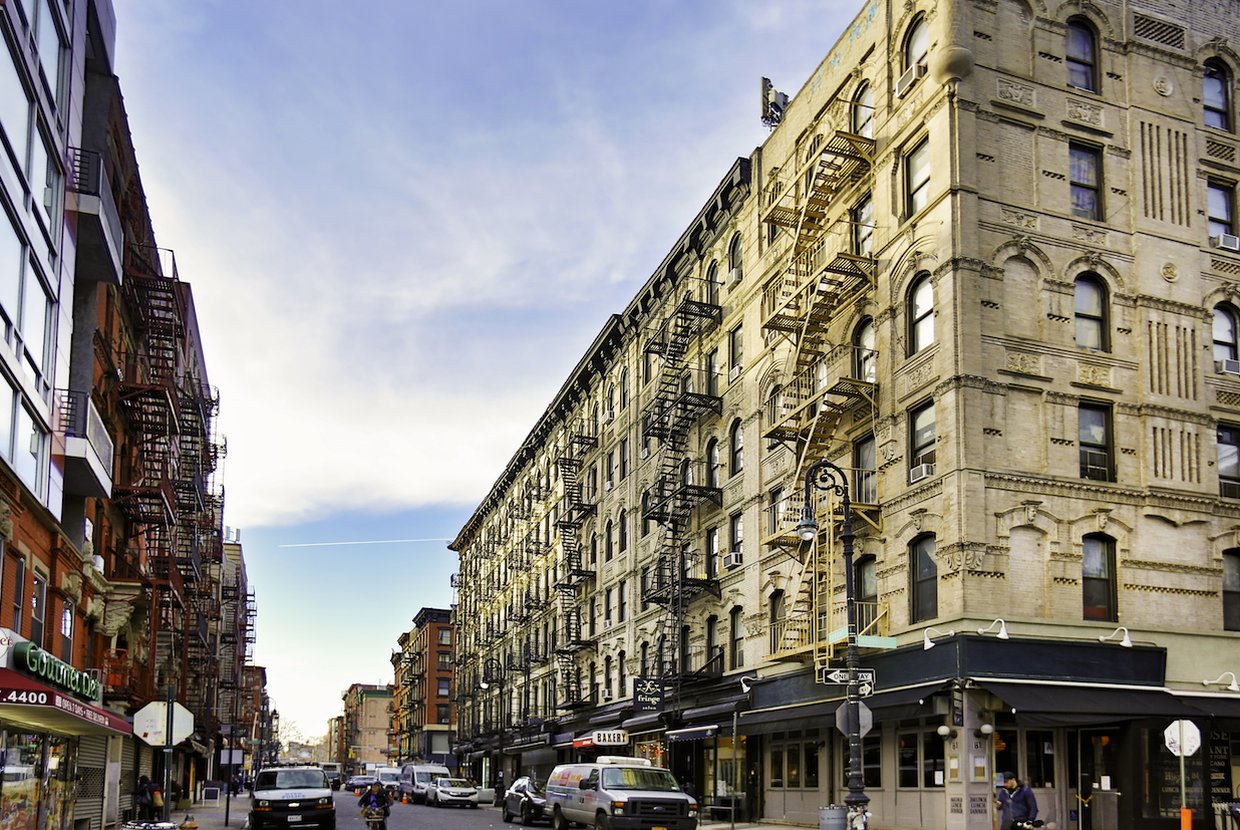 The Lower East Side is expanding upon its green space with a new public park, increasing the appeal of this already highly coveted neighborhood. The park opened several weeks ago and forms part of the Essex Crossing megaproject, one of the largest urban developments to be undertaken in NYC. The development project aims to turn a run-down and abandoned six-acre area into a vibrant neighborhood, with the park as its central feature.
The park, located on Broome Street between Clinton and Suffolk, was designed by the architecture firm West 8 and is owned and operated by Delancey Street Associates. It is situated next to The Rollins, a rental building that also houses a Trader Joe's and a Target. And located directly across the street is The Essex, a 26-story building that houses a movie theater, the Essex Market, and The Market Line, a bazaar-like world-class marketplace due to open later this summer.
According to Curbed, many locals attended the park's opening in June. The Lower East Side community has been very involved in the park's design, and their input will shape what other features will be incorporated in the future. Currently, the park offers plenty of places to sit and contemplate the open spaces and greenery, including fixed tables and stools, moveable seating, and wooden and concrete benches. The Broome Street edge of the park offers an area of community tables to accommodate larger families or groups. Ernie Padron of BFC Partners, one of the development companies involved in the megaproject, stated that "the community has been wanting this for a long time. There aren't that many open spaces in the neighborhood and this is going to fill a void that hasn't existed."
The central plaza features raised planters filled with plants native to the area, including fragrant sumac, trumpet honeysuckle, and lowbush blueberry shrubs. There are canopy and understory trees, patches of woodland planting, and with vine-covered vertical plantings. The central gathering area is oblong and has "meandering geometries" which make the park appear bigger. Throughout the area, there are spaces where performances and small events can take place simultaneously. Younger park goers can enjoy a playground with wooden animal springers, an undulating balance beam, a "freestanding mini net", and a rope jungle gym. Future plans include implementing stalls that will sell fresh produce from Essex Crossing's urban farm due to open later in the summer.
Isaac Henderson, managing director of L+M Development and project manager for Essex Crossing, stated that "people wanted a balance between a space that was heavily planted and a place where they could sit, reflect. It already seems like it's a park that's really going to be used." With the addition of new green space, the Lower East Side is becoming an increasingly beautiful and popular place to live. And as the impending completion of the Essex Crossing megaproject will make the neighborhood even more appealing, now is a great time to buy or rent a home before prices and competition in the area start to increase. Check out the Elegran sales page or Elegran rentals page for more information on apartments in the area, or contact an agent to find out how you can call the Lower East Side home.