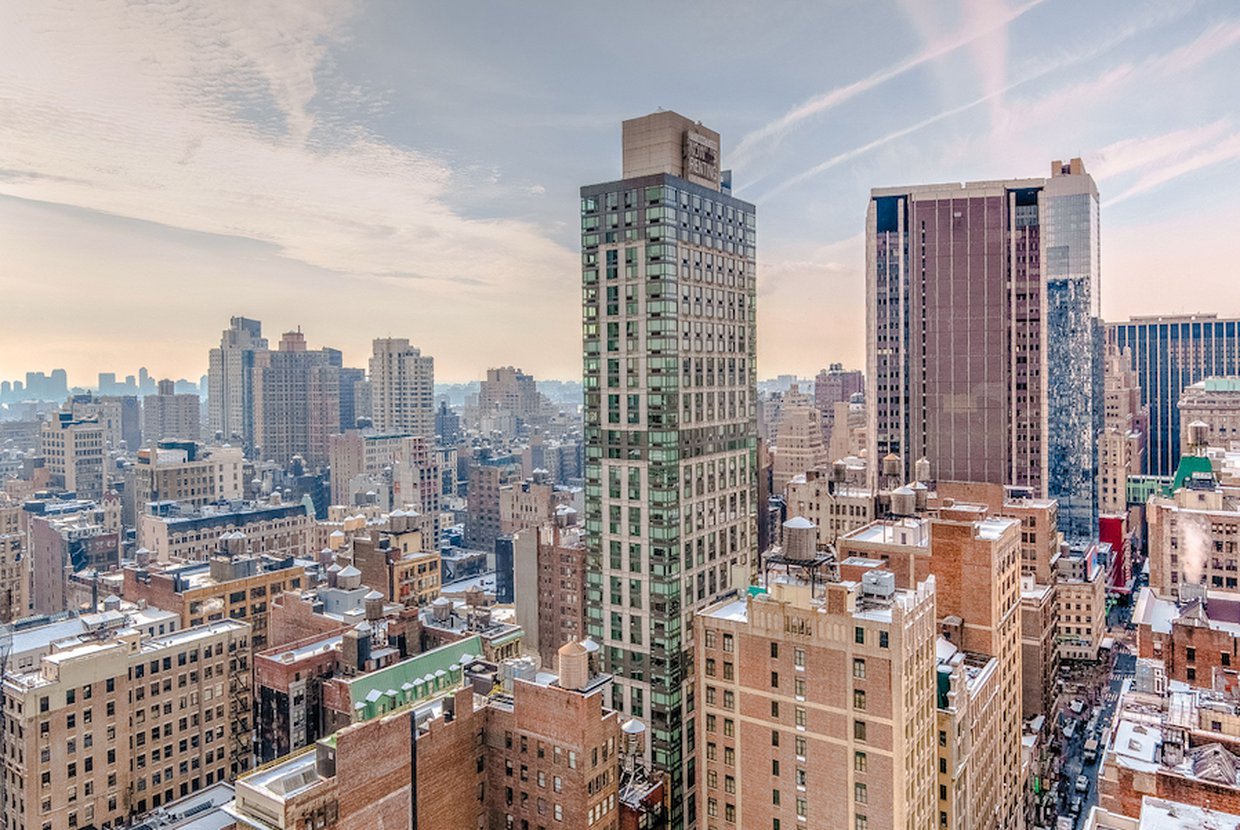 As soaring ceilings become an increasingly popular trend in NYC, ceiling heights are also on the rise. Not long ago, the standard height was eight feet, and now the majority of new home buildings offer standard ceiling heights of 10 feet. A recent study conducted by the National Association of Home Builders revealed that 67 percent of buyers would pay more for residences with higher ceilings. The survey also showed that in many luxury developments, ceilings soar over the 10-foot standard. Why is this one of the biggest sought-after features of a NYC home?
High ceilings are increasing in demand because they give a sense of open space, elegance, and freedom. More people will judge a room to be beautiful if it has soaring ceilings, and developers are opting to build higher in order to attract prospective renters and buyers. Previously, clients looking for high ceilings were limited to lofts, penthouses, and pre-war apartments, but now developers are more commonly including this feature in many newly constructed buildings. Increasing the height of a room by just one foot can increase the price of an average home by $4000, and the price of the entire building by about 10 percent. While higher ceilings lead to bigger construction costs and can potentially remove an entire floor of apartments from a building, the added appeal sets these residences apart and greatly improves the rate of sales.
At 277 Fifth Avenue in NoMad, penthouses have 13.5-foot-high ceilings, and the Loggia Residences feature ceilings that reach an impressive 20 feet high. Residents can enjoy spectacular skyline and river views through the oversized windows in these spacious apartments. At 90 Morton, a converted luxury condo in the West Village, homes have 12-foot-high concrete ceilings which frame beautiful views of the tree-lined neighborhood. And on the 42nd floor of Manhattan's latest Midtown luxury rental building, the Summit, apartments boast double-height 15-foot-high ceilings with windows that give renters incredible views of the East River.
At 56 Leonard, a 60-story Tribeca condo developed by the Alexico Group, all 145 apartments have ceilings that rise between 11 and 19 feet. The Alexico Group's president Izak Senbahar stated that "today, 11-foot ceilings are the new 8-foot ceilings… You can't fake the sense of space, air, and light without high ceilings." At the Soori High Line on West 29th Street, which is being constructed by Siras Development, 80 percent of the building's 31 condos will have ceilings spanning from 13 to 18 feet. Ashwin Verma, a founder of Siras Development, thinks that the market is transitioning to measuring rooms in cubic feet instead of square feet.
As high ceilings are increasing in demand and value, now is a good time to buy a home with this highly coveted attribute. To find a NYC apartment with soaring ceilings and many other stunning interior features, check out the Elegran sales page.