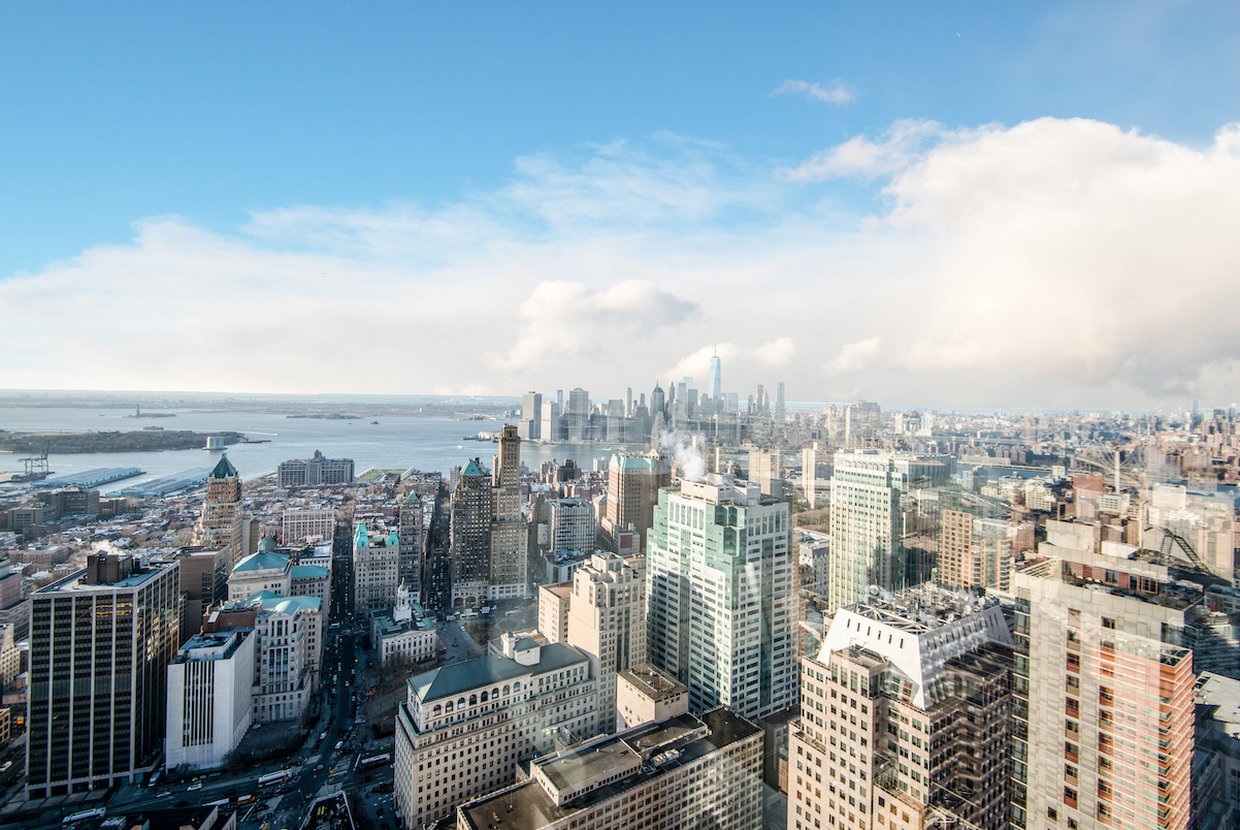 If you peruse enough New York City apartment listings, you may start to notice a pattern. In the past, rental buildings only needed more standard amenities, such as nice lobby or workout room, to lock down all the renters needed. But the competition to have the most exclusive building features has become more intense, especially as millennials have flooded the rental market looking for the right place to call home. Many have higher expectations for apartment living than their predecessors, and because of this they are setting the bar higher for what services and features buildings should offer. This emerging trend has led to a battle between developers to see who can deliver the best amenities in a good price range.
As Curbed points out, there is currently an arms race going on all across the nation as well as here in New York City. Fitness rooms are expected but now renters want to see bowling alleys, arcades, and rock walls along with them. A dog run is appealing to many, but there is additional demand for dog yoga sessions. A concierge often comes with high-end rentals, but personal trainers and guitar teachers are becoming the new normal. And while communal dining rooms and outdoor decks might be expected, so are chef's pavilions and open-air gardens high above the city. Whatever the amenity, all of these spaces have to be designed with the finest materials and sleekest decor.
According to "Disruption," a report by the National Multifamily Housing Council (NMHC), the need for developers to add millions of housing units over the next few decades is driving competition while also pushing them to design units that are "more personalized, flexible and adaptable to changing lifestyles and needs."
While all of the aforementioned amenities stand out, there are certain types of special features that seem to be more important than others for today's modern renter in NYC. "The top two ways to separate yourself in a market that's seen so much activity is adding an infusion of technology, and giving your residence some kind of identity," says Shauntá Bruner, a senior associate with commercial real estate research firm Delta Associates. "Everybody has a rooftop grilling area or a dog park. Successful developers need to create things that tell a story and tie together the community."
Smart technology and better services are at the top of the list. In fact, 58 percent of millennials surveyed in the NMHC's 2018 Consumer Housing Insights Survey say their apartments should provide helpful services and amenities for the community in and around the building. Some tech features that most prominently stand out include smart locks, energy-efficient solutions, and in-building messaging that make it easy for residents to stay informed.
That technology also bleeds into the lifestyle services that apartment buildings should consider offering in order to attract forward-thinking tenants. One of the smartest things a building can do is invest in or partner with package delivery services. Dedicated lockers and customized notification tools make it much easier to receive delivered items, an amenity that is near the top of many people's lists.
Beyond that, the more services that can be digital, the better. That includes laundry, dog walking, rent payment, concierge, food delivery, groceries, and more. Although these types of services may make it seem like tenants want to keep to themselves, this is not the case. Many are turning to technology to make day-to-day tasks easier so they have more time to socialize, and this includes inside the building. Along with a yoga studio, renters may want an on-call instructor as well. Instead of just a catering kitchen, they might want a communal kitchen where they can make group dinners. And some want the building to hire outside companies to plan parties and events when possible.
Competition is fierce on all sides when it comes to NYC renting, and understanding what today's renters are looking for means offering the newest and highest quality building features. If you are looking to rent in a building with amenities like no other, visit the Elegran rentals page to find apartments in buildings full of the technology and services you're looking for.