What Happened in Manhattan's Luxury Residential Market Last Week?
Laura Schier
| July 25, 2019 | Published in
Real Estate Market Trends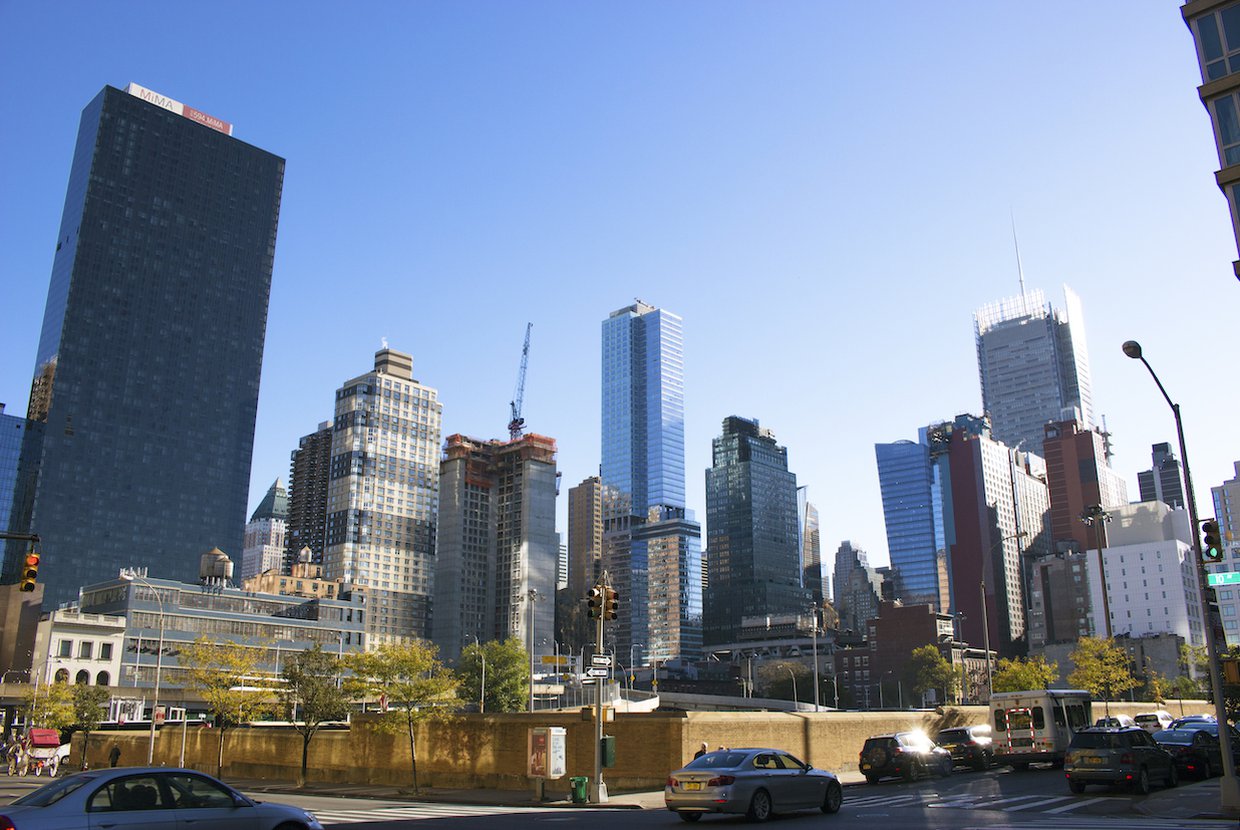 Manhattan has been seeing slower luxury home sales over the past few weeks, signaling a downshift in the high-end residential market. According to a recent industry report from Olshan Realty, the borough saw a total of 13 contracts signed last week for homes valued at $4 million and above. Although this was a higher number of deals closed than those recorded for each of the past two weeks, sales are lower than usual, and there were no deals closed on homes worth $10 million or more.
The contracts signed last week were divided between 2 co-ops, 9 condos, and 2 townhouses. Co-ops went for an average asking price of $5 million, condos sold at an average of nearly $5.8 million, and townhouses had the highest pricing average at $6.7 million. The total weekly asking price sales volume was recorded at an estimated $75 million.
The overall asking price average for Manhattan homes was $5.7 million, and this is the third week in a row during which no homes were sold for $10 million for higher. Olshan Realty stated that this statistic hasn't occurred since the real estate agency started publishing Manhattan luxury market reports in 2010.
One likely reason the luxury market is showing signs of slowing is because of the mansion and transfer tax that went into effect on July 1. The tax imposes a 1 percent surcharge on homes valued at $1 to $2 million, and charges higher fees on pricier homes. The highest tax implemented is 3.9 percent, and is designated for homes worth at least $25 million. Because of the upcoming mansion tax, there was a high influx of high-end homebuyers during the weeks leading up to the impending deadline. Manhattan's luxury market saw record highs in terms of both sales and dollar volume, with 10 consecutive weeks reporting 20 or more deals closed. But as the mansion tax's commencement has caused more buyers to stay put, the market is now in a very different place than it was in June.
So what does this mean for high-end homebuyers in Manhattan? As a result of this downturn in the market, there is higher inventory and lower demand, a trend that experts predict will continue into the second half of the year. These factors equate to less competition and more options for homebuyers to choose from. But as the luxury market may switch gears and start to pick up in the coming weeks or months, now is the time to make a move while you have more choices and less pressure from competitive buyers. Visit the Elegran sales page or contact an agent today to learn more about the beautiful luxury listings currently available in NYC.