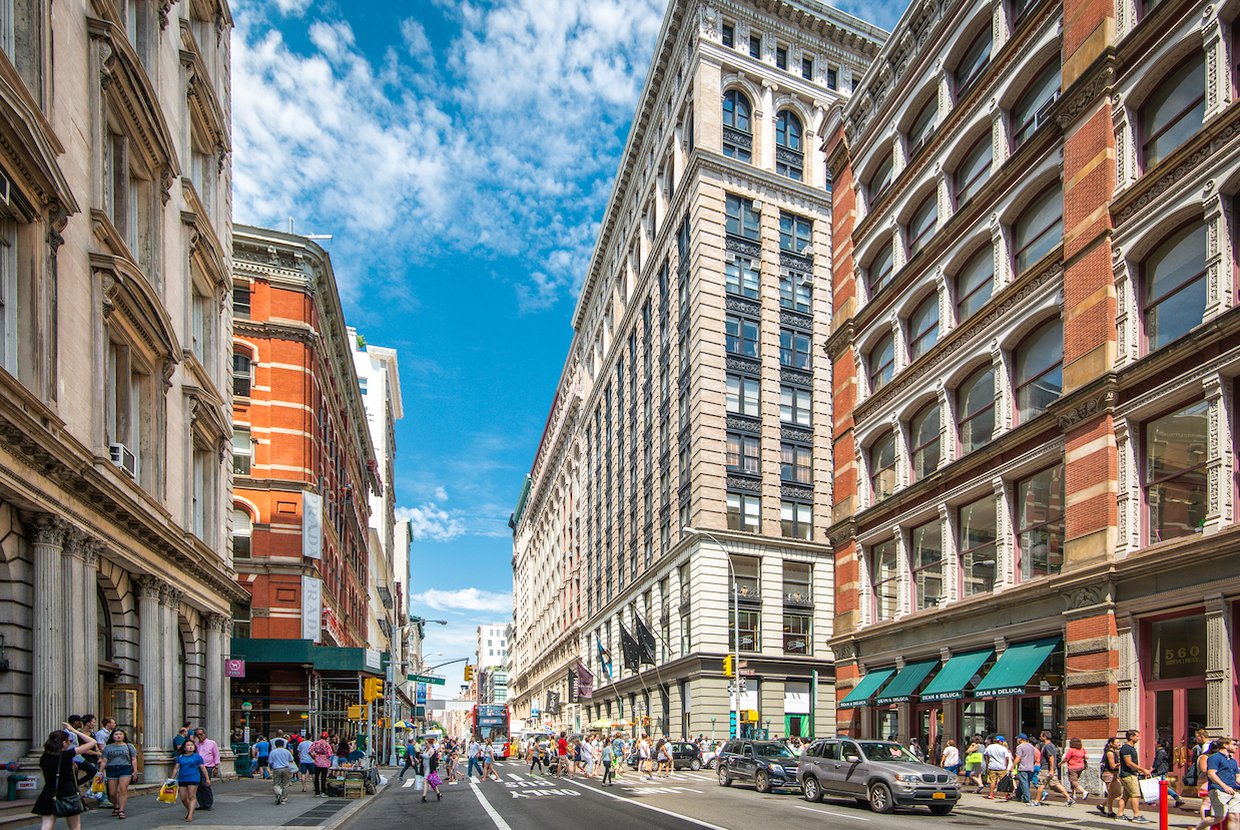 Summer has traditionally been one of the busiest times of the year for Manhattan's rental market, and 2019 has been no exception. But this year, landlords have had to push harder in order to try to keep up with the demand of previous years. The Real Deal recently reported that new leases in June were down 15 percent from the previous month and 9.6 percent year-over-year.
But while landlord concessions such as free month's rent or a relaxed move-in fee policy were down 0.4 percent from last year, the median rental price rose 4.7 percent to $3,471, inventory dropped more than 5 percent, and the vacancy rate increased slightly at 1.6 percent. In other words, landlords were still able to take advantage of a tough rental market that hasn't slowed down lately. According to Jonathan Miller, CEO of real estate appraisal firm Miller Samuel, "June was a positive month for landlords," adding that the rental market has been on an "uninterrupted trend" for the last six months.
There was a significant surge in sales in June as buyers attempted to close before the new mansion and transfer tax went into effect on July 1. But now that the rush is over, many who might have considered buying beforehand have remained on the rental market and may continue to "camp out" for the foreseeable future.
Because of peak "camping" season, now may be an ideal time for potential buyers to consider entering the Manhattan sales market. As more people are choosing to remain in the rental market, competition among buyers is significantly lower than usual. But those interested in buying a home should act sooner rather than later, as this will likely be a relatively temporary trend. In the past, tax code changes similar to the mansion tax have resulted in quick upticks in sales followed by low levels of purchasing before trends ultimately rebound back to normal. Some experts believe the fall will eventually cause a rebound in the sales market, as those camped out in the rental market will start feeling more comfortable to buy again. And when they do re-enter the sales market, buyers will face more competition and have less of an advantage.
If you want to consider entering the buyer's market while so many others camp out in the rental market, contact an Elegran agent today and take advantage of this pivotal time in NYC real estate.