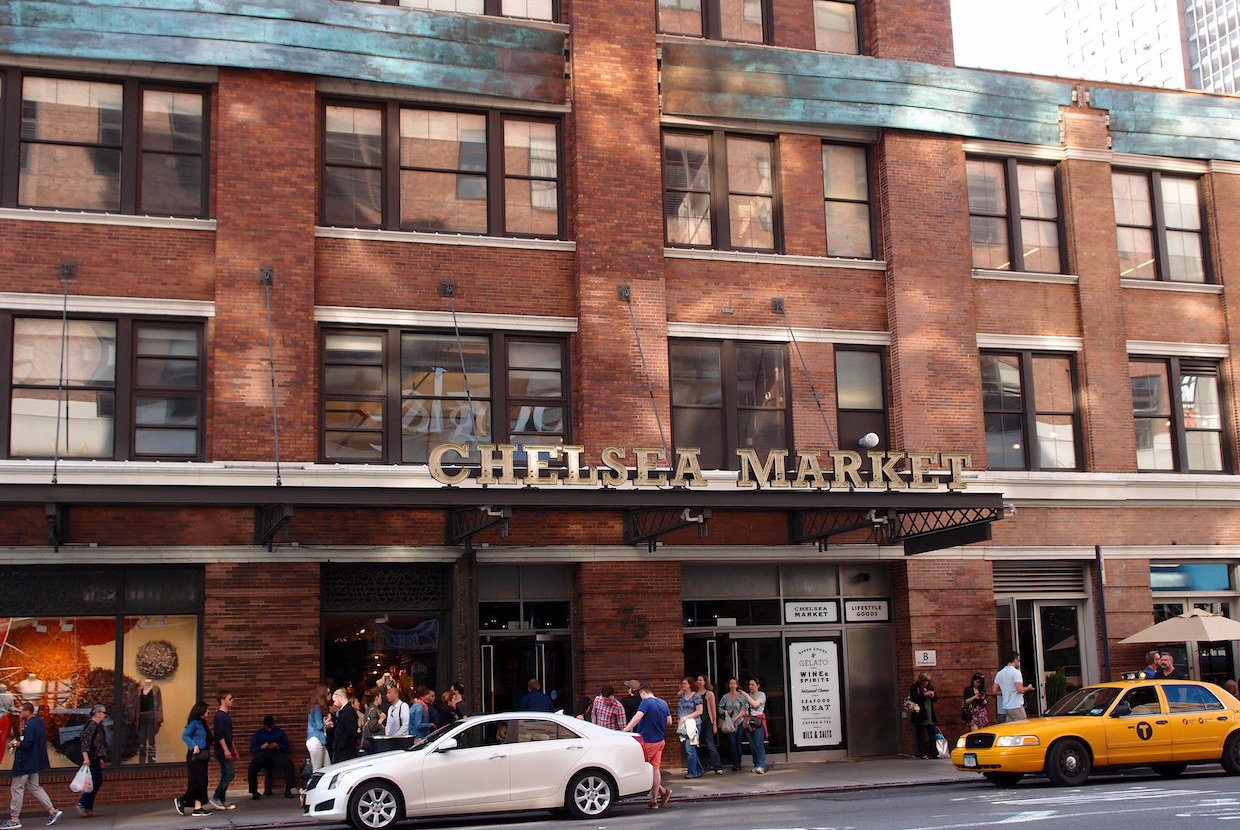 When deciding where you want to live in Manhattan, there are so many factors and considerations. Price is important, of course, as is the kind of place you'll want to call home. Choosing the right neighborhood is a critical component of ensuring that your lifestyle matches your interests. It is also important to make sure that you have easy access to your favorite NYC destinations.
That's what makes Chelsea such an inviting neighborhood to live in. It offers so much of what's great about living in Manhattan, including some of the most iconic spots in the entire city. One of those spots is Chelsea Market, a must-visit destination for locals and tourists alike. It's also the kind of place that you might want to make sure is nearby when deciding where to live. Here are five reasons why living close to Chelsea Market is a great idea.
1. An Artisan Marketplace
There are plenty of places around New York City to get your groceries but not many like Chelsea Local. This recently opened grocery department on the lower level of Chelsea Market features a variety of artisan and local purveyors, including Manhattan Fruit Market, Buon Italia, Dickson's Farmstand Meats, and Saxelby Cheesemongers. There is also Artists & Fleas located here, a shop in which a diverse community of local artists, designers, and vintage curators share their work.
2. Great Gift Giving
The holidays are a particularly magical time at Chelsea Market with countless gift and retailer pop-ups, but there are also great places here for buying gifts year-round. Chelsea Market Baskets offers a wide variety of cookies, candy, and gourmet imports such as teas and jams, all of which can be purchased and sent anywhere for many different occasions. And to find great gifts for book lovers, check out Posman Books, a boutique independent bookstore with a wide selection of great reads.
3. Endless Dessert Options
For those with a sweet tooth, Chelsea Market has something for everyone. Doughnuttery is a tiny stand in the center of the market, where customers can get their bite-sized donuts right off the conveyor belt. Fat Witch Bakery is a great spot to find a decadent chocolate brownie. L'Arte del Gelato produces artisanal gelato, and Li-Lac Chocolates is Manhattan's oldest chocolate house.
4. People-Watching Heaven
If you love people-watching, a great NYC pastime, there are few better places than Chelsea Market. Just grab a table in one of the corridors, pick up a coffee or treat from one of the many shops, and watch the world walk by. You'll see people from all of the world exploring this iconic location and you might get some good ideas on what stores to check out based on what you see others buying.
If Chelsea Market sounds like the kind of place you want close to home, contact an Elegran agent today to find out what's available nearby in Chelsea.