7 Creative Storage Tips for Small Kitchens
Laura Schier
| August 20, 2019 | Published in
Urban Design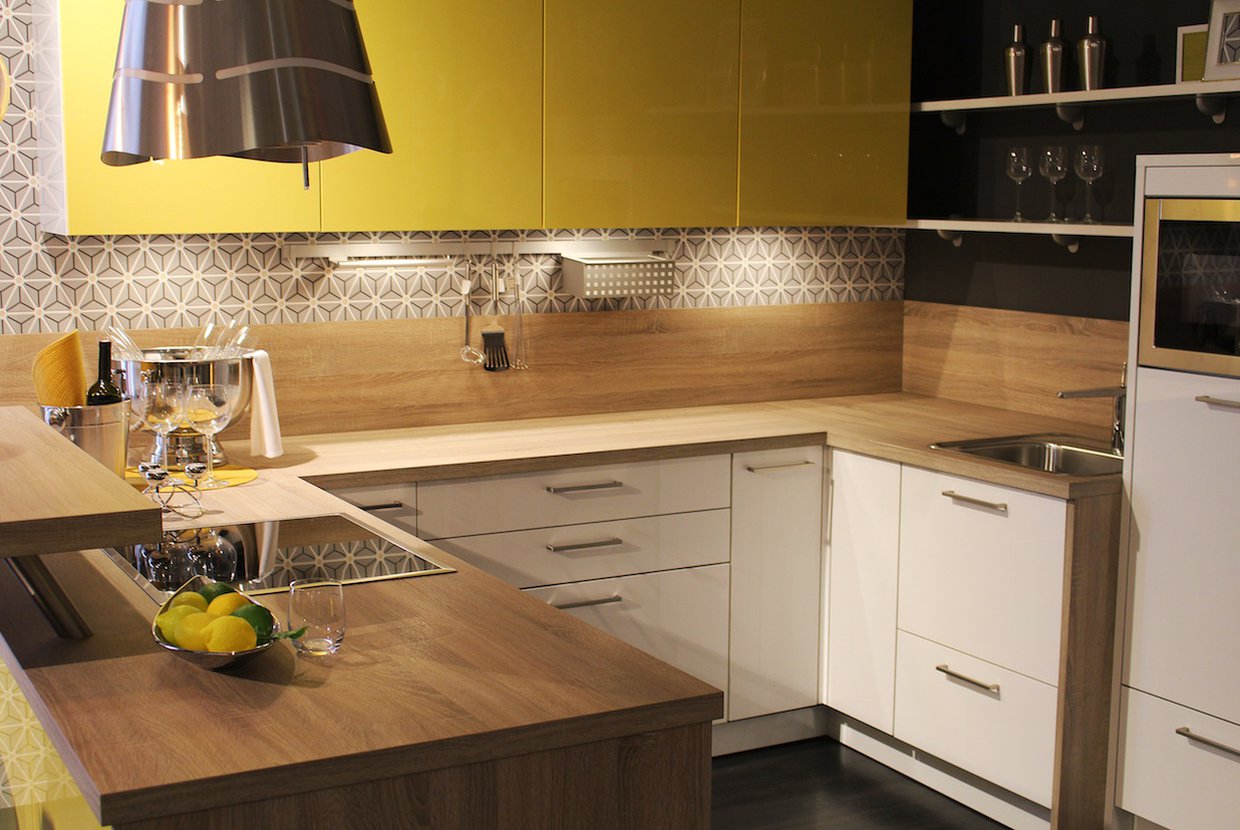 Even the most luxurious NYC apartments can be lacking in kitchen storage. In an effort to maximize living and bedroom space Manhattan condos often have smaller kitchens than you would find in a traditional suburban home. This can make it tough for an aspiring home chef to keep the appliances they need to make gourmet meals in the kitchen where they belong. Luckily, these simple tips can help New Yorkers maximize the kitchen space they have and keep their best cooking tools on hand and organized.
1. Think vertically: Installing cabinets that reach all the way to the ceiling will create much more storage for kitchen appliances and food, freeing up counter space and decreasing clutter. Store the items that you use the least inside the highest cabinets, such as holiday cooking appliances and dishes reserved for special occasions.
2. Invest in a multi-shelved island: A multi-functional island is not only helpful for its kitchen work surface, but can hold dishes and other kitchen tools on its additional shelves. Adding bins to the shelves is the perfect way to store utensils, seasonings, and other small items.
3. Layer organizer and utensil trays: If you have deep drawers, invest in an extra tray or two can in order to create more space. Layering silverware on top of each other, either by using two utensil holders to lift out or slide when needed, or an integrated in-drawer system, can make a world of difference.
4. Install custom cabinetry: Custom cabinetry allows you to use all your wall space for storage without having to worry about standard cabinet shapes, heights, or widths. Adding cabinets, drawers, and shelves to all free wall spaces in the room can reap huge storage benefits. One example of free space you can take advantage of is the space under base cabinets, where you can install drawers for small items such as placemats and baking sheets.
5. Organizational inserts: Maximize the space you are using inside your cabinets and drawers with organizational inserts such as tray dividers, Lazy Susan turntables, pull-down spice racks, pantry pullouts, tilt-out trays, wine cubbies, and cutlery organizers.
6. Hang kitchen items overhead: If you have already run out of drawer space for your utensils, hang them from a bin or bucket hooked onto pegs. Hang larger items such as pots and pans by installing racks onto the ceiling.
7. Use your backsplash: Install storage accessories to your backsplash to make the most of the space you have. You can add a magnetic strip to your backsplash to hold knives, or a horizontal rail system with certain components such as spice racks, utensil hooks, and paper towel holders.
Utilizing any of these storage tips will leave your NYC kitchen feeling more spacious, efficient, and organized.