Chelsea Green Brings Much-Needed Park Space to the Neighborhood
Sean Keeley
| August 08, 2019 | Published in
Neighborhood News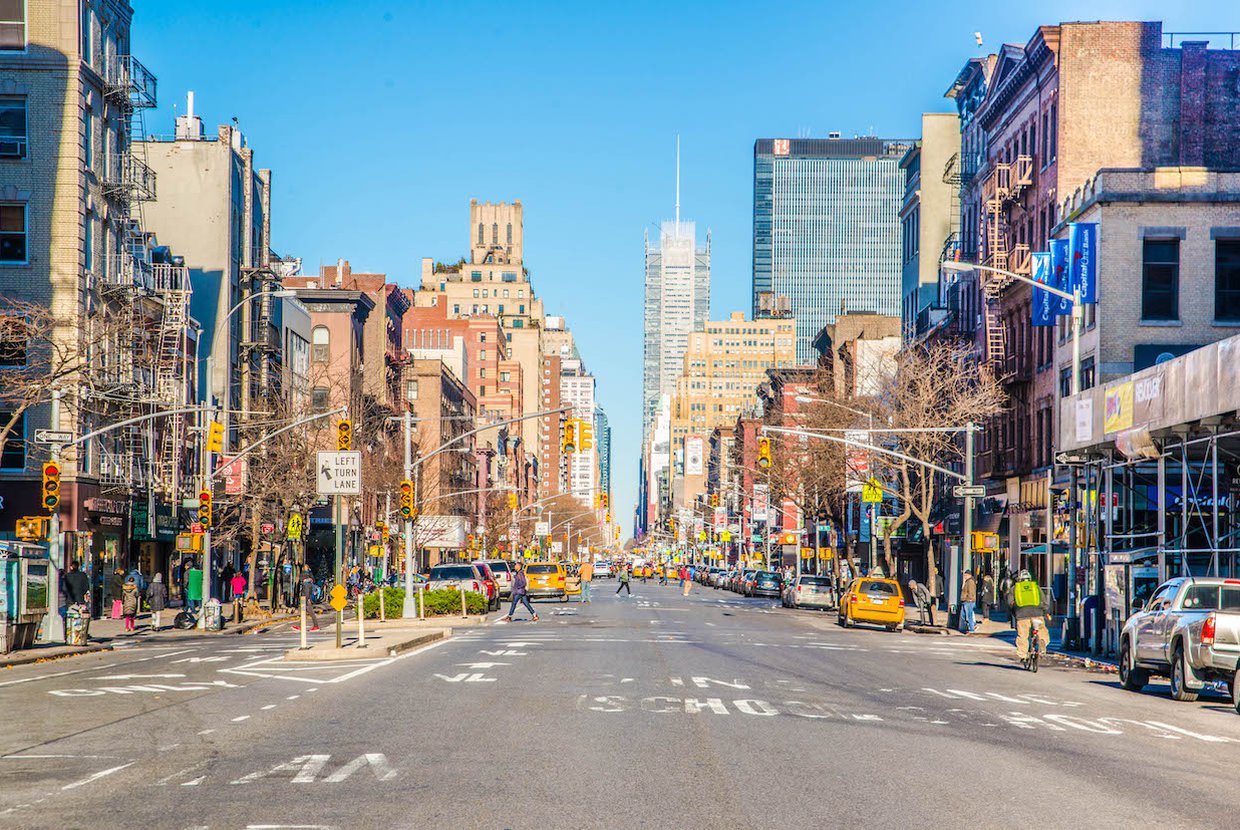 When you think of Manhattan's Chelsea neighborhood, the High Line, Chelsea Market, and Chelsea Piers are common popular destinations that may come to mind. One thing some might not think about too much is green space, as this Lower Manhattan neighborhood was previously lacking in parks and greenery. But the arrival of a new park, Chelsea Green, is changing this perception and marks the beginning of a greener Chelsea.
Once a Department of Sanitation facility and parking lot on West 20th Street between Sixth and Seventh avenues, Chelsea Green's arrival marks the first new community-based park here in 40 years. The park's official opening was recently marked with a celebration.
City Council Speaker Corey Johnson, who represents Chelsea, said at the event that the neighborhood ranks 58th out of 59 community board districts when it comes to public open space. The hope is that Chelsea Green marks the beginning of a new era where developers can share space with public areas like this one.
Of course, it will take more than available space to make it happen. Johnson, along with Mayor Bill de Blasio and a private donor, contributed the $5.8 million total needed to make Chelsea Green happen.
"For decades East Chelsea has been a 'parks desert,' requiring residents to walk a long distance to access green space or a playground," said Johnson. "Now, after years of organizing and advocacy by Chelsea residents, we finally have a new public park and playground for the community."
Chelsea Green features a play area with shaded seating, as well as a lawn area made from synthetic turf. There are also plantings and trees throughout. An area of the park is home to performances and displays of public art, in keeping with the artistic history and aesthetic of the neighborhood.
The history of Chelsea Green dates back to 2010 when a grass-roots movement led by Matt Weiss and Sally Greenspan's Friends of 20th Street Park made a push to turn the empty lot into a green space. City Council Speaker Johnson started raising funds for the park in 2015, design began in 2016, the site was purchased in 2018, and construction was completed in July 2019.
"This park is a testament to the power of grassroots activism and a can-do New York spirit," Friends of Chelsea Green members Matt Weiss and Sally Greenspan said in a joint statement.
While the park is great news for families and residents in the region, it's also a signal to potential buyers that Chelsea is ever-evolving and creating new opportunities. Those opportunities are a signal to developers that they should be investing in the neighborhood, which in turn raises interest levels and, of course, prices. Chances are that Chelsea Green, much like the High Line, will be a public space that encourages more investment in the community and excitement from buyers. And as more projects like this arrive, demand is likely to increase, driving up home pricing and competition.
Those interested in moving to Chelsea or seeing what's available before the area sees a spike in interested buyers can contact an Elegran agent for more information. Chelsea has always been an exciting place to live in Manhattan, and the arrival of Chelsea Green is only increasing the neighborhood's value and appeal.