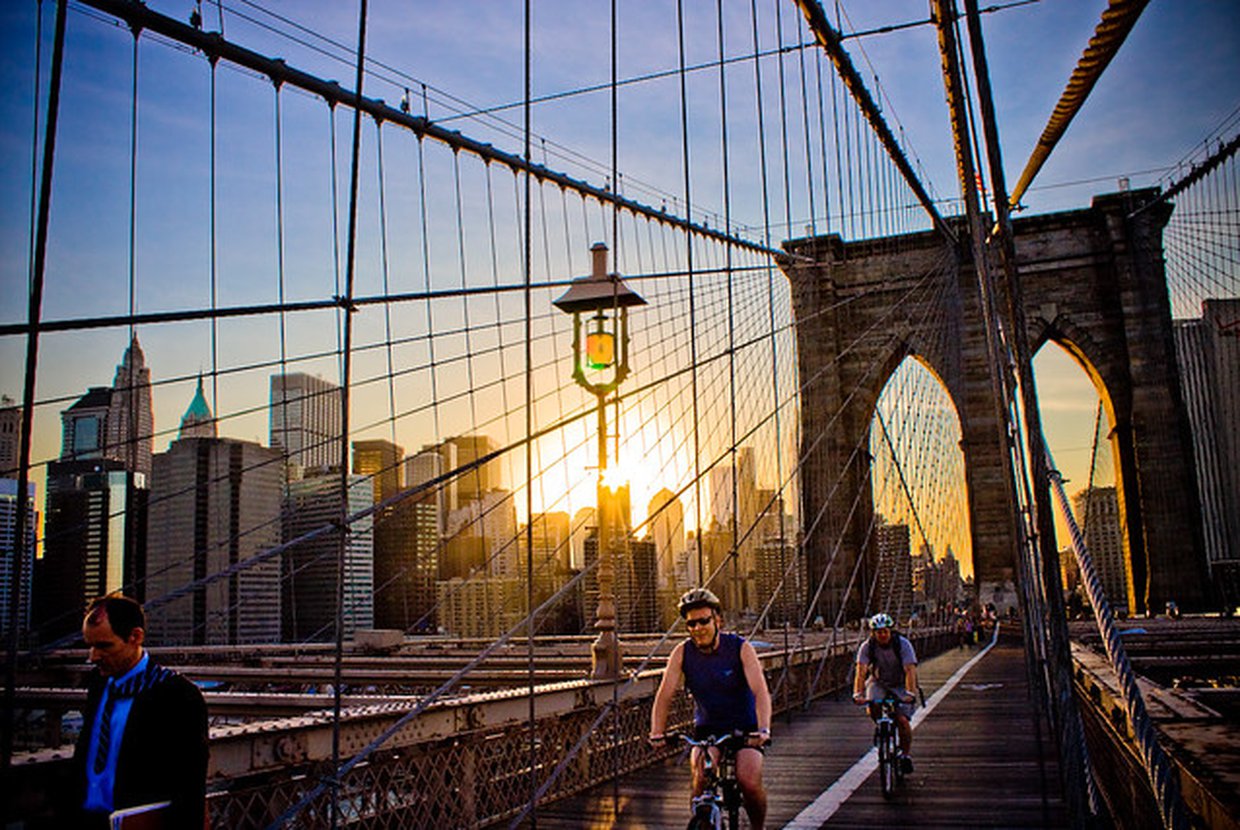 A new wave of luxury residential development has been making its way across Brooklyn for some time now. Neighborhoods such as Williamsburg and Downtown Brooklyn have transformed in recent years, and now, according to the New York Times, Crown Heights is seeing luxury developers flocking to the area. And with a surge of luxury condos on the rise, there are many more to come.
While Crown Heights is known best for its century-old rowhouses, there have been quite a few multifamily buildings and condo towers that have entered the market, many of which are rentals. Some of these include the 12-story 409 Eastern Parkway, which includes 186 apartments, the 120-unit Dean, and the Frederick and Olmstead buildings on Saint John's Place that include 200 homes total. And there are plenty more rental buildings on the horizon, some of which will offer market-rate units and some that will include affordable apartments.
There are also many for-sale condo buildings that have topped out across Crown Heights, including the seven-story 23-unit 762 Park Place. And there is no shortage of luxury residences available across the neighborhood, including one at 800 Dean Street asking $2.15 million, a penthouse at 906 Prospect Place asking $1,845,000, and a two-bedroom apartment at 792 Classon Avenue asking $1,395,000. And there are plenty more beyond that at lower prices.
All of this signals the next round of condo development in Crown Heights, which is arriving in the form of 111 Montgomery, a full-service residential building going up on the western edge of the neighborhood. The 12-story building will include 163 units, most of which have one or two bedrooms. Sales are open and you can find units ranging from the two-bedroom 9E asking $1,217,000 down to a second-floor studio asking $420,000.
CIM Group and LIVWRK developed 111 Montgomery and enlisted the helped of architecture firms Fischer+Makooi and Mesarch Studio to design the building. The brick facade matches the look of the surrounding neighborhood but differs from tradition with a gray color palette. The large windows are also framed by black metal. Inside, a mix of natural materials and soothing colors put a focus on the botanical elements in each interior space.
Residences at 111 Montgomery feature white oak floors, quartz countertops, Bosch appliances, and floor-to-ceiling stacked tiles. Apartments on the top four floors will get Prospect Park views, and those living in some of the top residences can see the Brooklyn Botanic Garden greenhouse. Most of these homes also come with some kind of outdoor space, such as terraces and Juliet balconies.
The building's amenities include a co-working space, a resident's lounge, community garden, barbecue terrace, fitness center with Peloton bikes, children's playroom, and roof terrace featuring Brooklyn and Manhattan skyline views. Residents also have access to vehicle parking, storage, and bike parking in the building. As an added bonus and amenity to attract buyers, ownership in the building comes with a one-year membership to the Brooklyn Botanic Garden.
111 Montgomery is a clear signal that the luxury NYC condo lifestyle is present in Crown Heights. And for buyers searching for a high-end apartment but unable to afford Manhattan or Downtown Brooklyn prices, Crown Heights provides endless options for luxury living at good prices. If you are interested in taking a closer look at 111 Montgomery or any other upscale residential buildings in this Brooklyn neighborhood, contact an Elegran agent today.