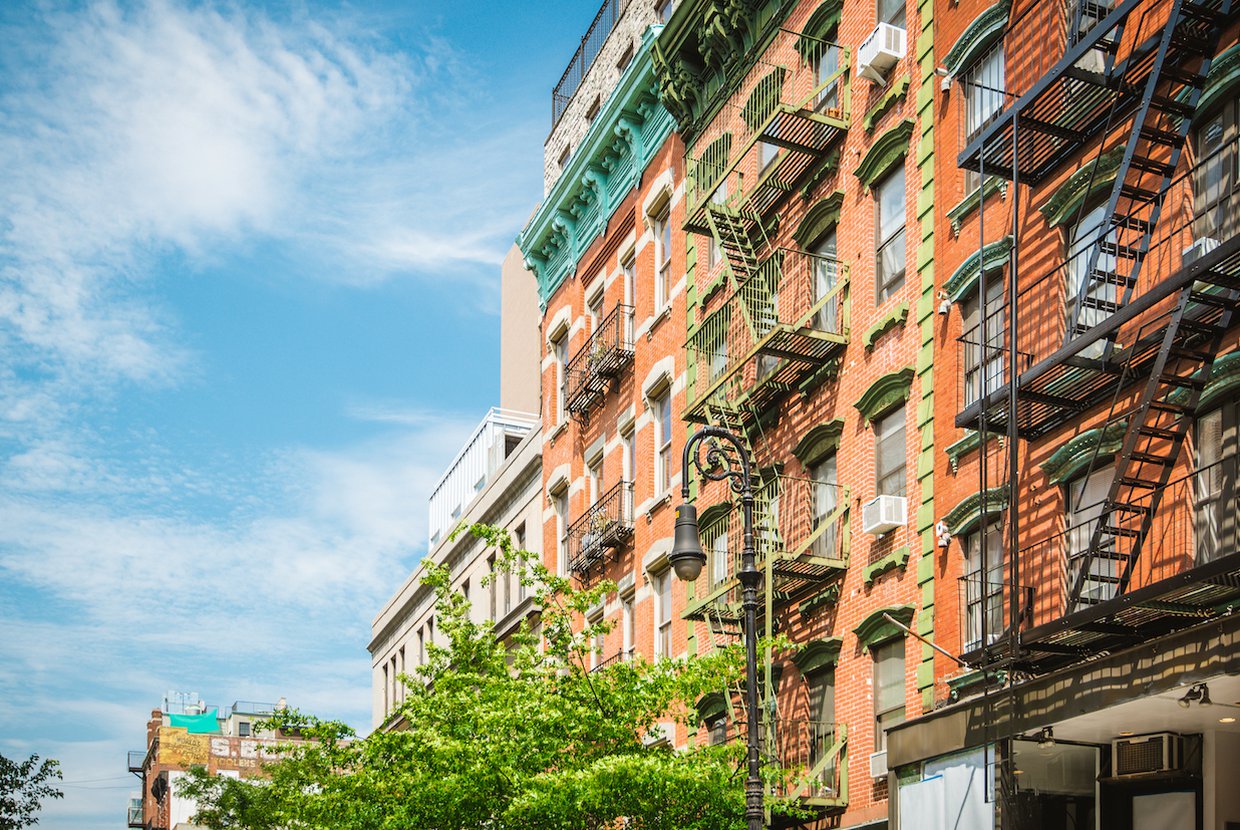 Essex Crossing has just welcomed a new organic farm to its $1 billion megaproject. The farm, which recently made its public debut, is located at 125 Essex Street on the 6th-floor deck of The Essex. This rental building is one of nine developments in the future Lower East Side megaproject, which will come to fruition in 2020. The quarter-acre farm is now the second-largest organic farm in the borough and is run by the non-profit organization Project EATS, which already runs 10 similar urban farming projects across NYC.
Essex Crossing's farm features crops neatly planted in raised beds between accessible walkways. Some of the many types of produce that will grow here include organic vegetables such as radishes, carrots, turnips, beets, kale, arugula, and baby greens. Crops of bok choy and tat-soi will also be planted in the near future. The farm's produce will eventually be on sale at the Farmacy, a stand located in The Market Line. This 150,000-square-foot marketplace, which resembles a bazaar, is due to open below the Essex Street Market later this summer.
Currently, Lower East Side residents can buy their fresh organic produce from the farm at a "Farmacy" stand that is situated at the project's recently opened public park. The nearby Gouverneur Hospital and other medical providers in the area will be giving out dietary prescriptions to patients detailing what produce will benefit them the most. Using these prescriptions, patients can then go to the stand to pick up their vegetables. This new program is aimed at promoting health awareness and better eating habits.

The new farm will not only be producing healthy food, but will also be the setting for community dinners, neighborhood forums, and workshops about healthy living. There will be cooking demonstrations, farm yoga, and a commissioned public arts project presenting local artists called "Up on the Roof". Katie Archer, the director of Community Relations for the developers constructing the Essex Project Development, Delancey Street Associates, said that one of the main goals of the farm project is to create connections among residents.
The Essex Crossing project continues to open new stages of commercial developments and community projects. The 15,000-square-foot Essex Crossing park, the Essex Street Market, and various other developments are already being enjoyed by local residents. And with the latest addition of the organic farm, Essex Crossing continues to transform this dynamic neighborhood.