Facebook Plans to Expand Its NYC Presence
Kristina Kennedy-Aguero
| August 23, 2019 | Published in
Neighborhood News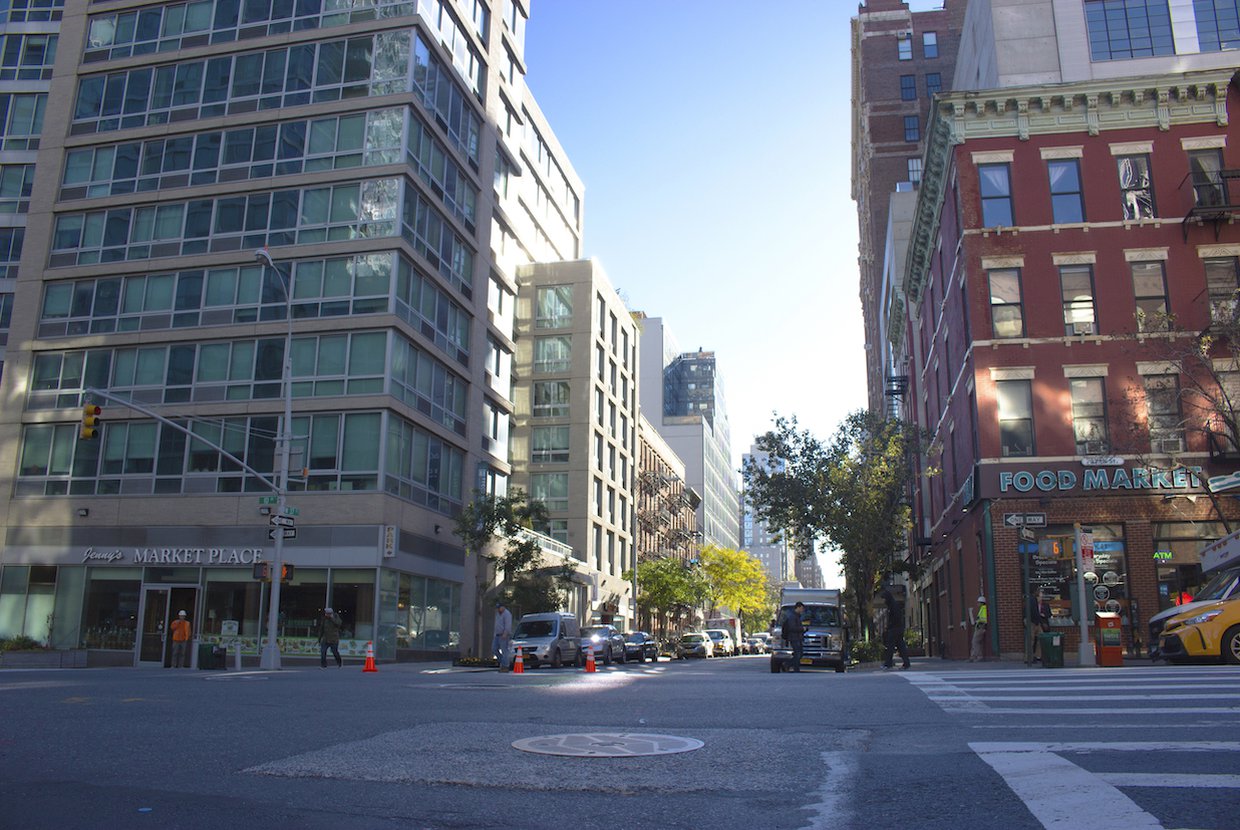 Facebook is reportedly in talks with the developers of the Hudson Yards megaproject to lease 500,000 square feet of office space. According to Bloomberg, this will take the tech giant's total presence in the development to a massive 1.5 million square feet.
The majority of the space Facebook plans to expand into will be at 50 Hudson Yards, which is set to become one of the priciest office towers in the city. The Investment Management and Financial Planning company BlackRock has also already signed a lease for 850,000 square feet in the building where they plan to move their headquarters, and it is reported that Facebook's interest in the building killed a prospective deal with the law firm Debevoise & Plimpton, which was negotiating 45,000 square feet there. But as this 2.9-million-square-foot building is still under construction and is not due to be completed until 2022, sources say that the tech company has been looking to obtain space that they can occupy immediately.
Facebook already has several office spaces located across New York including those at 335 Madison Avenue and the Wanamaker Department Store in the NoHo Historic District, and they have been seeking for several months a property suitable for immediate expansion. Back in December last year, they had reportedly been considering space at One Madison Avenue, and in June this year, they considered 15 Penn Plaza as a prospective location.
However, it appears that Facebook has decided instead to expand their holdings in Hudson Yards and the new contract, is for 500,000 square feet of space situated in two locations. One will be in 30 Hudson Yards, the 100-story mixed-use building at 10th Avenue and 33rd Street, designed by Bill Pedersen. Here, Facebook will be housed alongside other big names like CNN, Warner Bros. and HBO. The rest of the leased space will be at 55 Hudson Yards, the 1.3-million-square-foot office building designed by A Eugene Kohn, which stands at the intersection of Hudson Yards, the High Line, and Hudson Park and Boulevard.
Facebook is not the only tech company which is expanding its locations in the New York area. Google currently has over 8,000 workers based in the city, and recently purchased the Milk Building. This eight-story building will provide them with a further 325,000 square feet of retail and office space and is connected, via a sky bridge, to the Chelsea Market which the company purchased from the same seller, Jamestown, last year. A Google spokesman, William Floyd, commented after the purchase that the tech giant plans "to double our presence in New York over the next 10 years."
Another tech giant, Amazon recently rejected their plans to construct a second headquarters in Queens, due mainly to opposition from community organizers and local politicians. But the company is reportedly in talks to rent up to 1 million square feet of office space in Brooklyn's Industrial City. They are also considering other options for properties that will increase their capacity for fast product deliveries to the city, and they may also be looking at a Manhattan West megaproject, located right across from Hudson Yards.
With tech companies continuing to expand their operations in NYC, the city may soon surpass Silicon Valley as the nation's biggest tech hub.