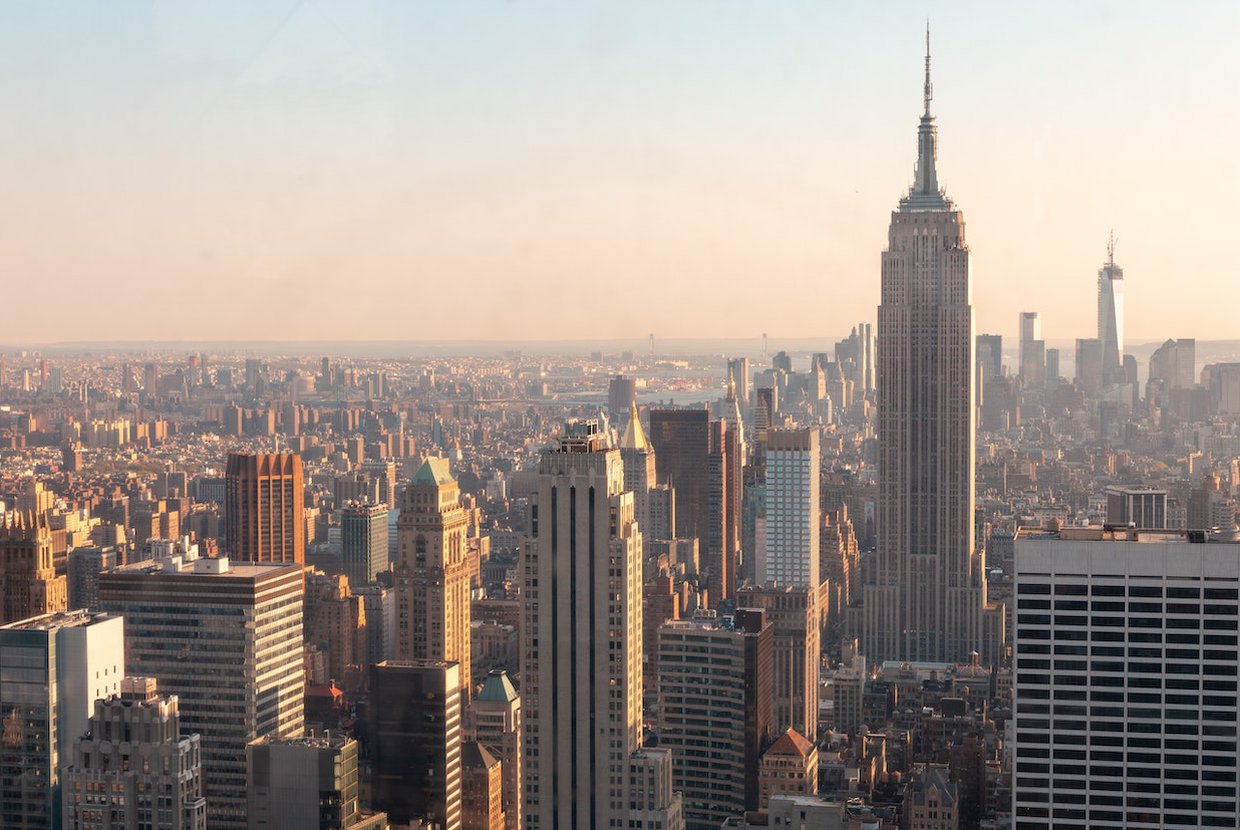 After nearly a month of no deals closing above $10 million, Manhattan's luxury market is on the upswing again. According to a recent market industry report, one home went into contract last week for $12.5 million, and the high-end market also saw more properties sold than the previous week.
Last week, there were 14 deals closed on luxury homes throughout the city. Contracts signed on homes worth $4 million and above were divided between 4 co-ops, 8 condos, and 2 townhouses. Overall, the total weekly sales volume was reported at an estimated $89.6 million last week, a significant increase from the $75.3 million recorded the week before. The overall average asking price for the properties sold rose from the previous week as well, with last week's reported at $6.4 million compared to $5.7 million. The average discount from original asking to final asking price increased from 10 percent to 15 percent. And for both last week and the previous week, homes spent an average of 470 days on the market.
For co-ops, the average asking price was $4.9 million for deals closed between July 22 and July 28, a slight decrease from the $5 million average reported for the previous week. Condos went for an average asking price of $6.5 million, up from $5.7 million the week before. And townhouses had an average asking price of about $8.8 million, a significant increase from the $6.7 million reported the previous week.
The home that sold for over $10 million last week is 50 Sullivan Street, a townhouse in Soho. According to Mansion Global, this is the first time in nearly a decade that no homes worth $10 million or more were sold for three consecutive weeks. Spanning 4 stories and 5,975 square feet, 50 Sullivan Street consists of 4 bedrooms, 4 bathrooms, and 3 powder rooms. Interior features include high ceilings, oversized windows, Danish oak flooring, state-of-the-art appliances, a high-speed elevator, gym, and media room. As for outdoor space, there is a landscaped backyard garden with an outdoor kitchen, and a rooftop terrace featuring a wet bar, kitchen, and fireplace. The townhouse sold for a reduction from its original $17.25 million asking price.
Two homes, a penthouse condo at 459 West 18th Street in Chelsea and a condo at 166 Duane Street in Tribeca, tied for the second priciest property sold last week. The penthouse features 4 bedrooms and a rooftop terrace with outdoor kitchen and shower, while the other condo spans 4,400 square feet and offers soaring ceilings and a spacious living room. Both homes sold for $8.95 million.
If these trends continue, what does the current state of the market mean for high-end homebuyers? Now that the luxury market is picking up speed again, there may be higher competition among buyers in the coming weeks and months. More deals closed means that there is higher demand, indicating that more buyers are entering the luxury market and sales prices may continue to increase. Before NYC starts to see competition and prices spike with luxury homes, now is a good time to buy while demand is still lower than usual. To find out more about high-end homes in the NYC area, check out the Elegran sales page or contact an agent today.