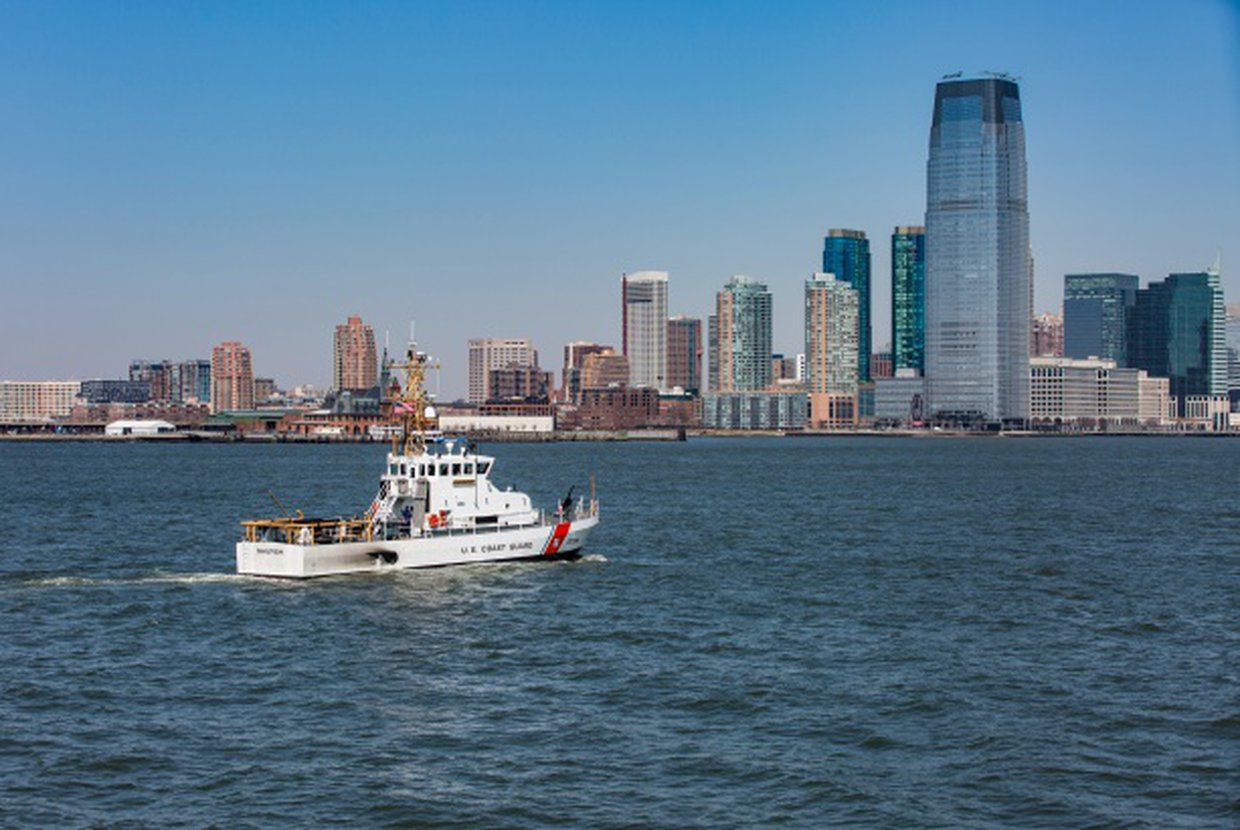 The East Side Coastal Resiliency Project (ESCR) is meant to be an eventual way of protecting the coastline located between Montgomery Street in Lower Manhattan and 25th Street in Kips Bay. Recently, city officials brought a preliminary design plan for it to a Community Board 3 meeting in hopes of moving forward.
After multiple months of back-and-forth, rounds of feedback, and meetings, the Department of Design and Construction (DDC) brought their new project design plan to this latest meeting. It includes changes and updates based on suggestions from neighbors, advocates, and local groups.
The plan, which was initially created in response to Hurricane Sandy, would not only strengthen protections along the coastline between Montgomery and 25th streets but would also have a profound effect on many neighborhoods, including Chinatown, East Village, Lower East Side, NoHo, Gramercy Park, Murray Hill, Peter Cooper Village, Stuyvesant Town, and Turtle Bay.
The feedback and changes were based in large part on concerns raised by residents over the potential closure of East River Park for three and a half years while the project is constructed. They had called for a third party independent review or phased construction in order to offset the lost space and time. Community Board 3 had approved the proposed plan in June. They included a list of specific conditions, such as making sure that transportation assistance to other open areas, sports fields, and parks were made available during the construction process.
The newest design included various community-suggested additions, including a new amphitheater, barbecue areas, an outdoor fitness area, and a challenge course in the East River Park. Plans also include basketball courts at Delancey and 10th Streets as well as new trees.
"ESCR will bring comprehensive flood protection to a community that was greatly affected by Sandy," DDC spokesperson Ian Michaels said in a statement. "We appreciate the input of the local community boards as we continue to finalize the design of the project, and we look forward to beginning construction next spring."
The plan now makes its way through the city's Uniform Land Use Review Procedure (ULURP). The City Planning Commission is expected to cast a final vote in September but Manhattan Borough President Gale Brewer recently asked for a two-month delay "to answer the profusion of questions and consult with independent environmental experts," per a letter she wrote to city departments.
Brewer also noted that there are some concerns that still need to be addressed. Chiefly, the city's emergency management strategy for any kind of storm surge or heavy rain during the construction process. There also needs to be a "robust traffic study" for the bike and pedestrian routes that will be created temporarily during construction.
During a City Planning Commission (CPC) meeting in recent weeks, concerns were raised once more about the effectiveness of the proposal.
"I, like many of my elected colleagues, continue to have serious issues with a number of unresolved questions outlined by local community boards and advocates that must be resolved as we move through this ULURP process," said City Council member Carlina Rivera. Rivera's word carries a lot of weight since she represents the area in question and ULURP tends to follow the lead of the local lawmaker in these cases.
The CPC now has 60 days to either approve the plan as-is, approve it with modifications, or reject it outright. If approved, it then heads to the City Council where it must work its way through various committees before city lawmakers cast the ultimate vote.