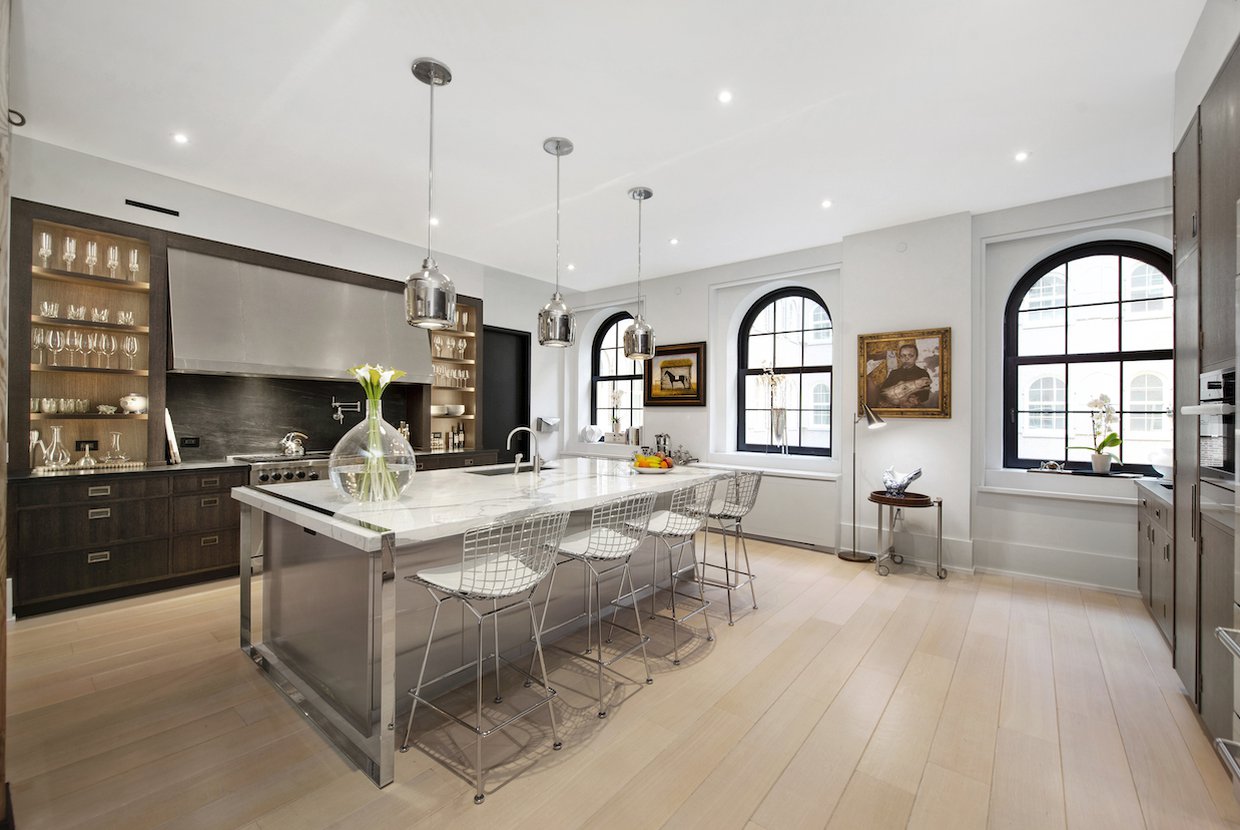 Manhattan's luxury market reported 10 contracts signed last week on homes worth $4 million and above, according to a recent market industry report. Although the borough did not see as many homes sold as the week before, some emerging trends are indicating that buyers have more negotiating power in the current state of the market.
Manhattan saw a total sales volume of $78.5 million last week for luxury properties, according to the industry report. This is relatively lower than the $95.9 million sales volume reported for the week before, and is also a substantial year-over-year decrease from the $104.3 million recorded for the same week last August.
The 10 contracts signed were split between 6 condos, 2 co-ops, and 2 townhouses. Condos that went into contract had an average asking price of $5.6 million, co-ops went for around $5.4 million, and townhouses were asking an estimated $17 million.
One indicator signaling that buyers now have more power is that only one Manhattan home went into contract for over $10 million last week. The home, a townhouse in Lenox Hill, was sold for $26.5 million. This is the first time that a home worth over $20 million has gone into contract since July 1, when NYC's mansion and transfer tax was implemented. The new tax imposes a surcharge on luxury properties in the city, with surcharges that are higher for pricier homes. As the townhouse is worth over $25 million, it will incur a mansion tax of 3.9 percent, which is the highest possible surcharge.
Spanning 12 stories, 25 feet wide and 24,000 square feet, the townhouse is divided into 3 different apartments that each have 4 floors. Various contracts have been signed over the years, and the townhouse has served as both a mansion and separate condos. Developers bought the property in 2004 for $14.3 million, and the most recent deal for the building is a discount from the original $39 million asking price.
This townhouse is only the third NYC home that has gone into contract for over $10 million since July 1. The other two townhouses that went into contract over the past few weeks were a condo in the West Village that went for $19.95 million, and a Soho townhouse that went for $12.5 million. Both of these homes went into contract in July, and no homes have gone into contract yet this month other than the Lenox Hill townhouse. Additionally, no condos and co-ops asking over $10 million have found buyers since the mansion and transfer tax was initiated. This indicates that the market is moving at a slower pace, a trend that may continue in the coming weeks and months.
Another emerging trend is that NYC homes are staying on the market longer. Last week, the homes that went into contract stayed on the market for an average of 590 days. This is a substantial increase from the 408 days recorded the week before and indicates that homebuyers in NYC have increased buying power. When properties tend to remain on the market for longer, sellers and developers typically lower their asking prices to appeal to buyers and gain a competitive advantage. Due to this, NYC homebuyers have the advantage of better prices and a better ability to negotiate deals.
Because of higher inventory and less competition, it is currently a buyer's market in NYC. Now is a great time to buy a luxury home before demand starts to rise and pricing increases as a result. For more information on active listings in NYC, visit the Elegran sales page or contact an agent today.