Award-Winning Architect's Luxury Midtown Tower Will Soon Launch Sales
Sean Keeley
| September 16, 2019 | Published in
Urban Design
,
Neighborhood News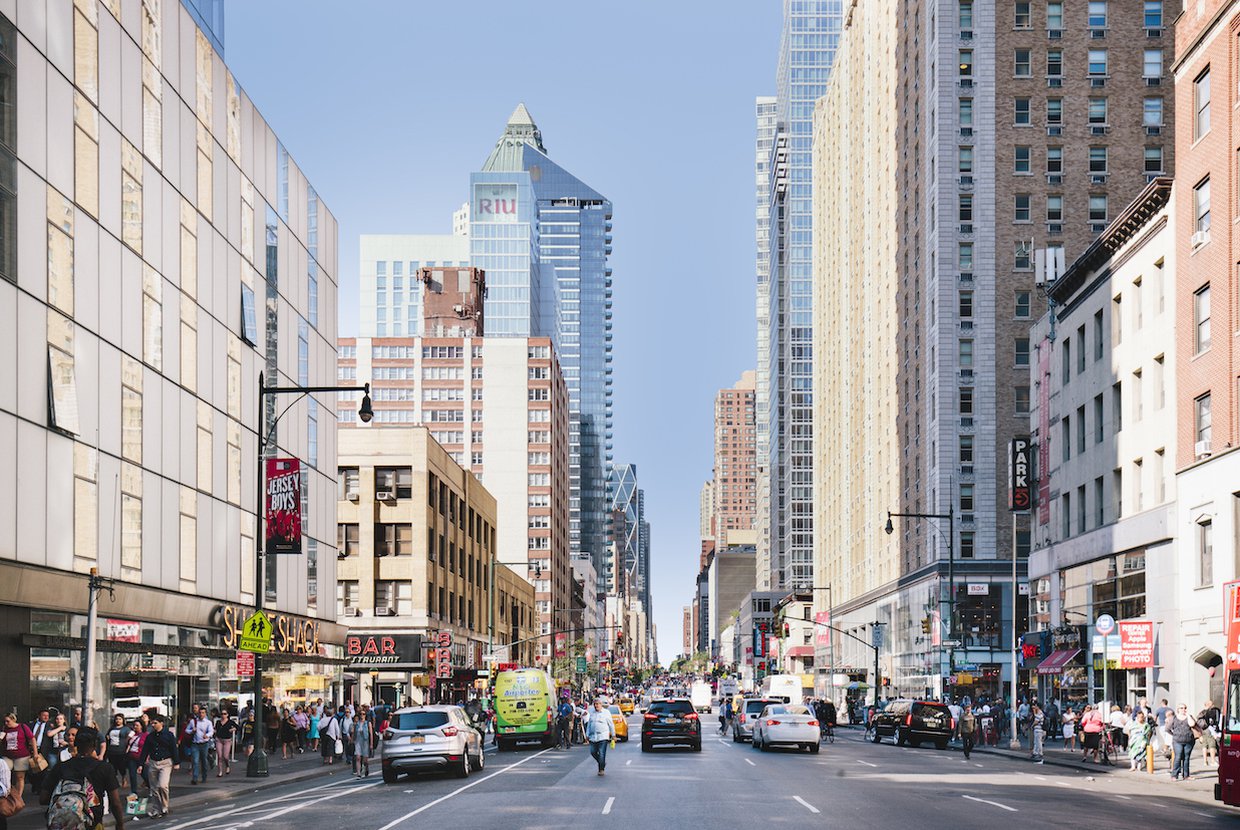 Born in Portugal, Álvaro Siza gained notoriety as an architect based on many works he'd completed there, including the Leça Swimming Pools, Boa Nova Tea House, and the Serralves Museum of Contemporary Art. From there, his reputation went international. Some of his most notable works outside of Portugal include the renovation of Campo di Marte in Venice, the renewal of the Casino and Cafe Winkler in Salzburg, and the cultural center of the Ministry of Defense in Madrid. He won the coveted Pritzker Prize for his renovation of the Chiado area of Lisbon, a historic district that had been destroyed in a fire years earlier.
Siza's work has been called "poetic modernism" and the Pritzker Prize jury said of his style that "his shapes, molded by light, have a deceptive simplicity about them; they are honest."
It's a bit surprising to think that this legendary architect has never had a commission in the United States until now. His first, a 450-foot-tall, 37-story apartment building at 611 West 56th Street on the edge of Lincoln Square and Hell's Kitchen, is finally ready to launch sales this month and Manhattan buyers could not be more excited to see his style up close. For his part, Siza is excited as well.
"I didn't expect to have the opportunity to build in Manhattan," the 86-year-old recently told the New York Times. "Now, at my age, I thought I had lost the opportunity. I was very happy to be invited and thought, 'Well, let's see if I still have energy for this project.'"
611 West 56th Street matches the "poetic modernism" that has long been a trait of Siza's. The Perla Bianca limestone facade rises into the sky until it meets a four-story crown Siza says is inspired by the Empire State and Chrysler Buildings. The structure lacks adornments and flashy additions, as Siza's "deceptive simplicity" lets the limestone be the star.
Sumaida + Khurana and LENY are the developers on the project and, along with Siza, they've also brought some other talented individuals on to take care of the interiors and residential spaces. AIA award-winning interior designers and architects Michael Gabellini and Kimberly Sheppard (Top of the Rock at 30 Rockefeller Plaza) designed the interiors. They focus on custom lighting, millwork, and natural stones that can be found in each of the 80 residences. Apartments also come complete with floor-to-ceiling windows and tall ceilings to take advantage of the Hudson River and Central Park views. Some units also come with their own private elevator vestibules.
Most of the 80 residences will be one, two, and three-bedrooms, though there are also a few maisonettes and penthouses to choose from. Prices begin at $1.26 million for a one-bedroom while some of the bigger units start at $11 million.
As you might imagine, the residential amenity offerings meet the prices. They include an outdoor garden mezzanine, state-of-the-art fitness center, steam rooms, yoga studio, boxing gym, media room with billiards table, children's playroom, and an entertainment lounge with separate dining room, kitchen, and catering kitchen. One lucky resident who ends up getting the penthouse will also have access to "a private terrace beneath a notch cut into the crown of the building, at a price that has yet to be announced," per the Times.
Interested in these apartments or any other luxury residences in the Midtown West area? Contact an Elegran agent or visit the Elegran sales page today to begin the search for your dream apartment.